Complex promotion of turnkey online stores from StarMarketing
We offer a comprehensive turnkey online store promotion in Ukraine. We have been specializing in a full range of services for attracting target customers to your online store for over 11 years.
INDIVIDUAL CONSULTATION ON THE PROMOTION OF YOUR ONLINE STORE
1. TECHNICAL PECULIARITIES OF ONLINE STORES PROMOTION (KIEV, UKRAINE)
An individual SEO link placement strategy for an online store that gives you the fastest growth in positions / traffic, developed by our leading SEO specialists

Technical / SEO / UI / UX / Marketing audit in the 1st month to draw up an individual plan for promoting your project on Google
More than 11 years of experience in promoting online stores. Ready-made developments/strategies to get the maximum result from the 1st month

Setting up and managing smart campaigns based on machine learning in Google Ads and Google Merchant

Analysis of the competitive environment: semantics/announcements of competitors, typical composition of sites, commercial factors, etc.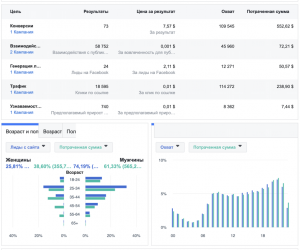 Compilation of all portraits of target users

Drawing up a promotion strategy for each category of goods and / or each product

Identification of the "pains" of the target audience and compiling the most accurate advertisements for the "pains" of the customer

Initial optimization of targeted advertising by an experienced SMM-targetologist based on the experience of running online stores on various topics on Facebook/Instagram

Connecting machine learning scripts to Facebook/Instagram to improve results

Consistently high results
Catalog restructuring taking into account the interests of the audience

Price positioning, Calculator for calculating the cost of goods and services

Multilingual site and geographic segmentation and site optimization for the target audience

Refinement of the basket: modules for online payment, deliveries, etc.

Capture forms, online consultant
2. PROMOTION OF ONLINE STORES (KIEV, UKRAINE): KEY PROMOTION CHANNELS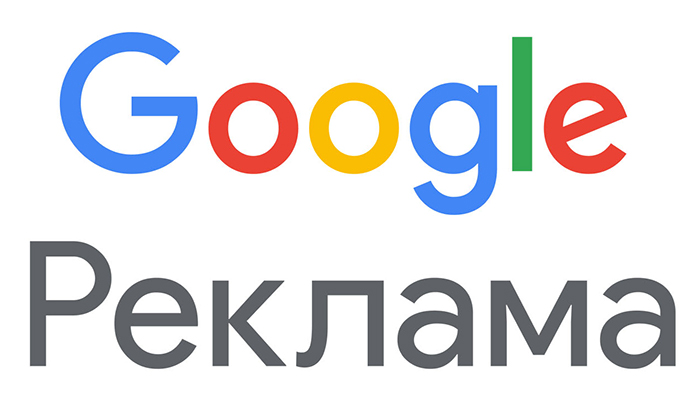 CONTEXTUAL ADVERTISING GOOGLE ONLINE STORES
ADVANTAGES OF GOOGLE ADVERTISING INTERNET STORE:
launch in 1-2 days
fast results and budget flexibility
stable guaranteed result
recommended channel for promotion of seasonal products, because you can flexibly manage your advertising budget from month to month, increasing it during the "high demand" period and decreasing it during the "low demand season" for goods/services
FLAWS:
relatively high cost of a visitor/lead, subject to high competition
the need to pay for each transition to the site from advertising
WE RECOMMEND FOR:
Construction online stores
Online stores of dishes and kitchen utensils
Roofing stores
Online stores of doors and fittings
Yarn stores
Internet restaurants (food delivery)
Other retail and wholesale online stores
The cost of advertising on Google Full construction
from 12900 UAH
per month
Google budget from 5000 UAH/month.
Advertising management cost from 7900 UAH/month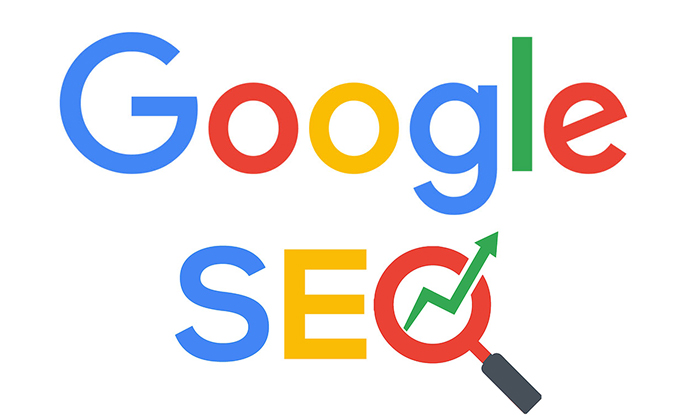 SEARCH SEO PROMOTION OF ONLINE STORES
BENEFITS OF SEO OPTIMIZATION ONLINE STORE:
the largest channel in terms of the number of potential target audience (commercial requests + information requests)
lowest visitor cost
SEO work improves the quality of the site, which improves % site conversions => sales across all online channels
the results from SEO, when working with us, remain for a long time, even after the completion of active promotion for a long time, positions can remain high with low activity of competitors
FLAWS:
long time to get the first results (up to 6 months)
dependence of the result on third parties (Google, Yandex significantly change the algorithms 3-4 times a year)
WE RECOMMEND FOR:
Large online stores
Small niche online stores
Air conditioning and/or heating companies
Roof campaigns
Companies involved in the construction of swimming pools, fountains, etc.
Other types of Internet companies
The cost of SEO promotion of an online store Full construction
from 19900 UAH
per month
The cost of promotion depends on the desired results from SEO promotion and the level of competition in your niche. Leave a request and we will make for you a free estimate of the cost of promotion in your niche.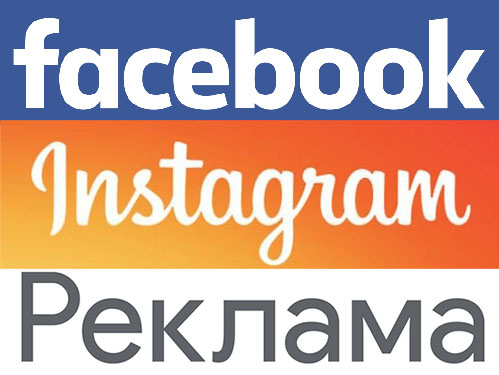 TARGETED ADVERTISING IN SOCIAL NETWORKS OF ONLINE STORES
ADVANTAGES OF TARGETED ADVERTISING ONLINE STORE ON FACEBOOK/INSTAGRAM:
launch in 3-5 days
low cost per lead/visitor/sale
fast results and budget flexibility
stable guaranteed result
recommended channel for promotion of seasonal construction services, since you can flexibly manage your advertising budget from month to month, increasing it during the "high demand" period and decreasing it during the "low demand season" for goods/services
FLAWS:
the conversion from calls to sales is lower than in other promotion channels, but the lead itself is cheaper
the need to pay a monthly advertising budget
WE RECOMMEND FOR:
Construction online stores
Air conditioning and/or heating companies
Roof campaigns
Online restaurants (food delivery)
Companies involved in the sale of chemicals (household, for swimming pools, etc.)
Other less popular online stores
Cost of targeted advertising Full construction
from 19900 UAH
per month
Budget Facebook/Instagram from 10000 UAH/month.
Agency commission from 9900грн/month
3. our case studies and PORTFOLIO on promoting INTERNET MAGAZINES
Wholesale online store selling toys

Wholesale and retail online store selling textile products.

Wholesale online fabric store

Retail and wholesale pantyhose store

Shop of men's natural shoes

Online furniture store Kolibry-rotang

Online store of the cable factory
4. COST OF PROMOTION OF INTERNET SHOP. PRICES AND MEDIPLAN FOR THE FIRST 3 MONTHS
5. PROMOTION OF ONLINE STORES CUES: DETAILED DESCRIPTION OF ALL PROMOTION CHANNELS
We have been attracting customers to online stores for over 11 years. To do this, our specialists use the most effective methods: SEO optimization, paid advertising on Google and promotion in social networks.
The maximum traffic growth is obtained if you order the promotion of an online store in all three directions. Comprehensive website promotion gives both quick and lasting results. Our marketers do not drain the budget, but multiply the benefits from the money spent.
SEO promotion of online store
Search engine promotion of an online store increases its position in Google search results. The first three lines account for 75 % of all clicks. Promotion of an online store gives the first influx of customers after 2-3 months from the beginning of work. To stay in the top, SEO-optimization is carried out constantly. Google algorithms often change, competitors are also working on SEO promotion. Our specialists use all effective promotion techniques:
Conduct a comprehensive website analytics, its structure, design, evaluate adaptability for mobile devices. They develop technical specifications for programmers who make changes in accordance with the recommendations.
They analyze what phrases potential customers enter in the search and select keywords for each product card. According to them, Google determines which user requests to show a link to the page.
They design the structure of the online store so that the sections are placed logically, the navigation is understandable for visitors.
Test and improve the usability of pages.
SEO-optimize the URLs of each page, arrange meta tags, headings. According to them, the search engine and users determine the content of links.
They create unique SEO-optimized texts, publish blog articles so that visitors can find comprehensive information.
Increase the credibility of the online store for Google by placing links to its pages on other sites. According to them, the search engine evaluates the reliability of web pages.
SEO optimization of online store with the right approach can be the most profitable channel to promote your store in Ukraine.
Contextual advertising of online store (Kiev, Ukraine)
Google shows target audience ads among the first 3-4 results on the SERP and at the bottom of the field. These are the lines marked "Advertisement". The fee is charged for clicking on the link (going to the site). The attendance of the online store grows during the activity of the ad. Our specialists in setting up advertising campaigns in Google Ads:
Analyze the target audience and its needs.
Monitor competitors to determine effective strategies in a business niche.
Determine the goals of the advertising campaign.
They create a semantic core for the ad and select keywords.
Compose texts for advertising, taking into account the interests and needs of potential customers.
Select the appropriate Google Ads campaign settings.
They set the most effective bids for starting according to competition, undergo moderation and launch advertising.
Monitor and analyze campaign progress.
Based on the collected primary statistics, the advertising settings are changed and a strategy for further development is determined to obtain maximum results.
Google Shopping campaigns of online stores (Kyiv/Ukraine)
In the search results, under the search field marked with advertising, promotional cards for products with a link to the site from Google Shopping are displayed in accordance with the request. They can also be found in the "Purchases" and "Pictures" tab. The card contains the product image, name and price. This makes it easier for users to select products. Traffic to the online store increases immediately after the start of the campaign and during the period of its activity. Benefits of advertising on Google Shopping:
Large coverage of potential customers - the ad is displayed on several services of an interested audience.
Cards grab attention with images and basic product information.
Low competition. Not all online stores launch such advertising campaigns.
Cost per click is lower than in contextual advertising.
Our specialists launch shopping campaigns on Google Shopping:
Create an account in Merchant Center and set it up.
Associate a profile with a Google Ads account.
They upload feeds to the Merchant Center - files with information about products. Of these, information is automatically loaded into advertising and displayed in accordance with user requests.
Collect primary statistics for analysis.
According to the audit, using machine learning from Google, increase the net income of the client.
Media advertising of online stores Kiev (KMS)
This is one of the directions of campaigns in Google Ads. Banners and text-graphic blocks with bright photos or videos are placed on sites visited by the target audience. The advertisement contains a brief commercial offer and a call to click on a link or buy a product. The number of visitors to the site increases significantly during the period of the campaign. Benefits of media advertising:
Introduces potential customers to a company or product.
Informs the target audience about promotions and discounts.
This is remarketing. Advertising reminds those who have recently been interested in the product about the product.
Draws attention to the brand.
Promote a specific product.
Increases the popularity and credibility of the company.
Offers related products of the online store to those who bought the product.
It affects the senses and is remembered.
Customizable by territory and time of display.
Our managers are comprehensively working on an advertising campaign:
Determine the strategy and style of the banner, taking into account the wishes of the client. They discuss with him what products and promotions to run campaigns on.
Create texts and calls to action.
Set up, launch and maintain an advertising campaign.
Prepare analytics and reporting.
Promotion of online stores in social networks Kiev Kharkiv Kharkiv Dnipro Odessa Lviv
SMM promotion on Facebook, Instagram, TikTok, YouTube attracts the target audience from these sources. The audience of social networks in Ukraine in 2021 is 26 million users who spend an average of one and a half hours a day online. Among them are potential customers who can be attracted to an online store, interested in a product or promotion. Our SMM marketers:
They analyze the client's business niche and discuss with him the tasks of the promotion strategy.
They study the methods and results of advertising in social networks of competitors.
Determine the type of SMM promotion.
Forming texts for advertising and lead forms.
Set up an advertising campaign.
Conduct analytics.