Facebook Ads: Creating, Setting Up and Running Facebook Ads
Targeted advertising in Facebook: price from 19900 UAH per month. The cost of Facebook advertising consists of:

FB ad management cost: 9900 UAH/month
Advertising budget in FB: 10000 UAH/month
Final min turnkey cost: 19900 UAH/month
StarMarketing is your reliable partner for Facebook management and promotion:
You can call us right away or leave a request for targeted advertising on Facebook: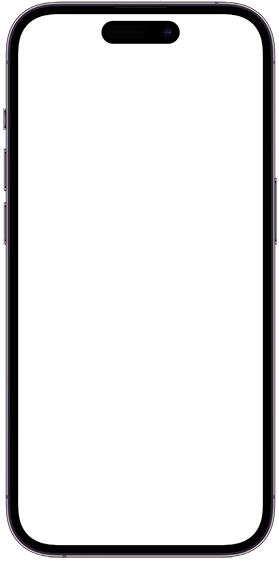 Facebook Ads: What services do we offer?

Facebook promotion

Setting up targeted Facebook ads

Tailor-made strategies and consulting for Facebook marketing

White Methods

No risk

We do not waste the budget

Only real people
OUR FACEBOOK ADVERTISING PORTFOLIO
Contraceptive manufacturer

Sexuality Education Center
Areas of activity where we have successful experience

Tourism

Real estate


Political projects

Restaurants

Beauty Salons

Hotels

Medicine

Furniture

Appliances
Attracting new potential customers to the site and communities in social networks.
Multiple growth of targeted subscribers on your pages and communities.
Increasing website sales by referring subscribers from your communities.
Growth in repeat sales by keeping your customers in the community.
Formation of a positive image of the company and brand among the target audience.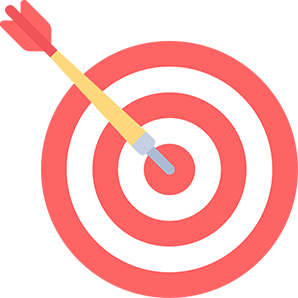 Facebook targeted advertising
Targeted advertising is the most effective tool for promoting on Facebook. Targeted advertising on FB has 4 strategic goals:
Lead generation – launching advertising campaigns for a new audience based on interests in order to obtain direct leads and subsequently sell goods and services.
Retargeting - "boosting" and turning into leads / sales of users who visited your site.
Promoting your posts among all users.
Attracting new subscribers - targeting interests. Interests are selected that allow you to find the target audience and friends of page subscribers.
Targeted advertising is an indispensable tool, because in addition to direct sales, it significantly increases the overall effectiveness of SMM promotion, increases brand awareness, provides a very cheap additional point of contact with the audience, significantly increases awareness among potential customers about the company, about related events, and also allows almost It's not free to subscribe an already loyal user to the brand's pages, turning him into a real brand advocate over time.
Order ads on Facebook
Facebook is a popular social network that is now used more for promotion and self-expression than to communicate with your friends. It is popular in all CIS countries as it offers a variety of content. Advertisements often appear on Facebook, so if a brand wants to get promoted and become more popular, it is worth contacting a professional agency for the service and ordering ads on Facebook. Now you can find out how much the work will cost in a couple of minutes by requesting a detailed calculation from specialists.
What are the types of ads on Facebook?
Targeted advertising on Facebook is the most popular type of PR move in the agency. This is one of the most effective ways to quickly and effectively reach a wide range of target audiences. Targeting clearly defines which potential visitor to a website or online store to show a particular ad to. This increases the response of the audience, since the chances that the user will not pay attention to the ad are minimized. Thanks to this approach, the customer will be able to save a lot, since he will pay only for those impressions that received a response. Plus, it will turn out to advertise a product or service to those who really need it. A person who is not interested in a product will not see a targeted promotional offer. The customer can independently select communities and other pages where he would like to place ads. The choice is made based on the characteristics of the target audience and potential coverage. You can pay for an advertising post on a user's page or in a group. This is the cheapest and less practical option, which is mainly chosen by beginners. An agency client can advertise their services or products not only on Facebook, but also on Instagram, since these two platforms cooperate together. As a result, it will be possible to select an additional advertising channel and reach twice as many potential customers. You can find out from company managers what the minimum price for advertising on Facebook is. Another option to attract attention to the brand is to participate in the competition and order paid contextual advertising. To do this, you will need to create an attention-grabbing post, arrange a raffle, motivate people to follow the link, like, subscribe. Plus, you need to run an advertising campaign. Reach can be large, but compared to Facebook targeted contextual advertising, it requires payment per impression and does not always attract 100% people who have viewed a particular ad.
Learn more about ad formats
Marketing promotion in Kyiv is very popular, especially on Internet sites. Facebook has millions of registered users from Ukraine. They log into the social network every day to read the latest news, open a couple of chats. Along the way, people see ads that can provoke them to get acquainted with the information closer and place an order. Targeted Facebook ads are presented in the following formats:
image;
video;
ring gallery;
slide show;
selection of goods.
Internet marketing in Messenger is also becoming more and more popular. But agency clients need to take into account the fact that only users of this application will be able to see such ads. If the owner of the Facebook account does not have Messenger installed, then he will not notice this advertising message. Most often, the company is contacted to order targeting in the form of a photo of a product, a specially created advertising poster, or a collage. Videos are also used in PR. Usually this is a 15-60 second video that talks about all the advantages of the brand and draws attention to specific products. It is also beneficial to launch a product selection target. In one post, the client will be able to combine several types of products at once and save on the ad.
What is included in advertising setup?
Many turn to a specialized agency to set up Facebook ads. To begin with, the client should understand what goal he is trying to achieve. There are three options: attracting new visitors, finding potential customers, increasing the reach of posts. Each of the options has its own nuances and marketing ploy. Main stages:
goal setting;
audience selection;
choice of display location;
budgeting;
choice of ad format.
High-quality setting of targeted advertising on Facebook in Kyiv will allow you to get coverage by territory, save on displaying ads, reach only people who are potentially interested in a product or service, and increase the growth of campaigns. One order in the agency will significantly expand the target audience and increase sales.
How much will advertising on Facebook cost in Kyiv?
It is impossible to name the exact fixed price of the service for each client without prior consultation and site monitoring. Find out how much advertising on Facebook costs only after discussing the working nuances. This is influenced by the stage at which the business is located, the quality of the content, potential reach, the cost per click of contextual advertising, the development of a targeted advertising message, and the circle of potential audience. The agency has extensive experience working on the Facebook platform and knows how to attract the attention of the very client who makes the order.
Setting up Facebook Ads in Ukraine: How to do it yourself?
Setting up Facebook Ads in Ukraine is carried out in a similar way as in other countries. Here are the steps you need to follow to create an advertising campaign on Facebook in Ukraine:
Create a Facebook business page if you don't already have one.
Log in to Ads Manager and click on the "Create" button to create a new ad campaign.
Select the goal of the advertising campaign, for example, "Brand Awareness", "Traffic", "Conversions", etc.
Select an audience for your ad campaign using various criteria such as age, gender, location, interests, etc.
Create ads using various ad formats such as images, videos, carousels, etc.
Set your ad budget and schedule using the payment method you want.

Price for turnkey advertising:
from 19900 UAH/month
Facebook ad budget:
from 10000 UAH/month
The cost of creating / managing advertising on Facebook:
9900 UAH/month
One-time setting of Facebook advertising: check with the manager
NEED MORE FACEBOOK SALES?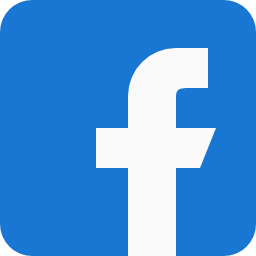 Leave a request right now. Don't put off your success until tomorrow!