Targeted advertising in Instagram: creating, configuring, running and managing advertising in Instagram
We offer the following types of Instagram advertising services:

Targeted advertising in Instagram (Kiev): from 19900 UAH/month
Setting up ads in Instagram
Creating, setting up and decorating a business page Instagram: 18900 UAH
Maintaining an Instagram business page: 11900 UAH per month
StarMarketing is your reliable partner for Instagram promotion:
You can immediately call us or leave a request for promotion on Instagram: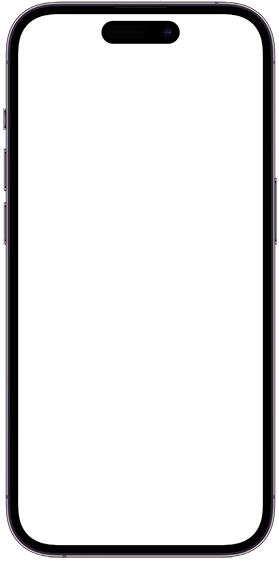 1. Organic promotion on Instagram

2. Targeted Instagram Ads

3. Designing an Instagram business page

White Methods

No risk

We do not waste the budget

Only real applications and leads
OUR PORTFOLIO FOR PROMOTION ON INSTAGRAM AND OTHER SOCIAL NETWORKS
Contraceptive manufacturer

Sexuality Education Center
Areas of activity where we have successful experience

Tourism

Real estate


Political projects

Restaurants

Beauty Salons

Hotels

Medicine

Furniture

Appliances
Attracting new potential customers to the site and communities in social networks.
Multiple growth of targeted subscribers on your pages and communities.
Increasing website sales by referring subscribers from your communities.
Growth in repeat sales by keeping your customers in the community.
Formation of a positive image of the company and brand among the target audience.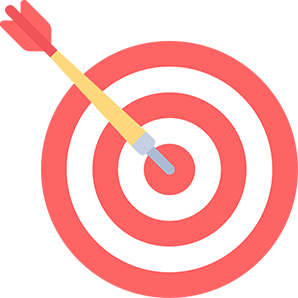 Targeted advertising on Instagram
In addition to creating and publishing content, targeted advertising is a must-have tool for promotion on Instagram. Targeted advertising on Insta has 4 strategic goals:
Retargeting - attracting subscribers to users who visited your site.
Promoting the most interesting posts among all subscribers. Instagram does not allow you to show a post to all followers, and as little as 2$ per post can increase reach by hundreds of users.
Attracting new subscribers, targeting Interests. Interests are selected that allow you to find the target audience and friends of page subscribers.
Targeting competitor audience.
Targeted advertising on the page itself is an indispensable tool, since it significantly increases the overall effectiveness of SMM promotion, increases brand awareness, provides a very cheap additional point of contact with the audience, significantly increases awareness among potential customers about the company, about related events, and also allows almost subscribe an already loyal user to the brand's pages for free, turning him into a real brand advocate over time.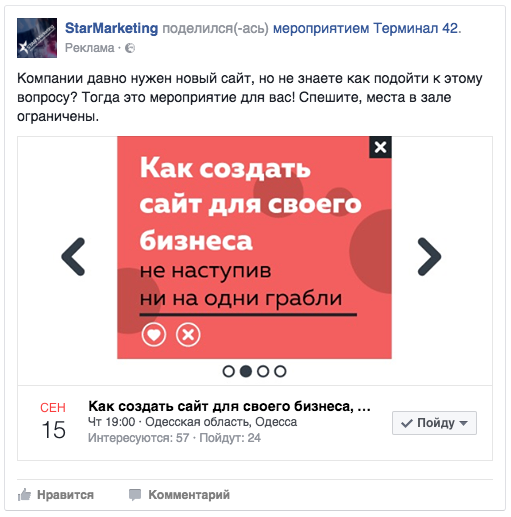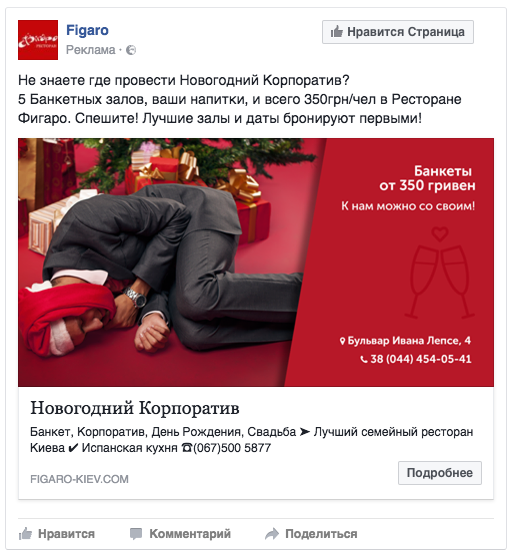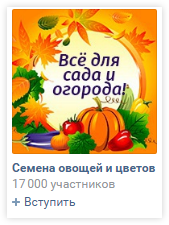 Targeted advertising Instagram: Prices

Advertising Instagram (Kiev) on a turnkey basis:
from 14900 UAH/month
Order advertising in Instagram
Over the past few years, a lot of new things have appeared on Instagram. Now accounts are divided into personal and business. If earlier this social network was filled with pictures, now it is a convenient marketing tool. After creating a commercial account, users can receive information about post performance statistics, customer engagement, and the use of the new targeted advertising tool on Instagram. Setting up targeted advertising at first glance seems simple. Many users expected that customers would constantly come to them. In fact, it turned out that the budget was wasted. Advertising on Instagram needs to be customized and thought through its tactics.
Who is targeting on Instagram suitable for?
Instagram is a visual social network. Therefore, goods and services that look beautiful can be effectively promoted. Advertising is suitable for restaurants, bars, coffee shops, confectioneries, tour operator services, jewelry, beauty products, furniture and decor, toys and crafts, sports services. If a client wants to promote effectively, he needs to choose images that can catch the eye and reflect the specifics of the business. According to statistics, the average check for online purchases does not exceed five thousand hryvnias. Therefore, goods that cost one or two thousand hryvnias will be sold well.
Preparing for an advertising campaign on Instagram
Targeting is a powerful tool for promoting goods and services on the Internet. However, in order to successfully promote a business account, you need to properly prepare. Before moving on to setting up, you need to analyze Instagram advertising tools. The following points should be checked:
The target audience is on the social network. A potential blogger needs to be attentive to the target portrait and the interests of users.
The profile is prepared to receive traffic. If you have been blogging for a long time, you need to make sure that the profile is in order. You need to make sure that web analytics services are set up, end-to-end analytics, there is a link to Direct to track orders.
There is an understanding of how the product will be sold.
Determining the purpose of advertising.
In addition to setting goals, you need to correctly calculate the budget. The price of advertising on Instagram will be equal to the number of attracted customers. The more money you are willing to spend on it, the better your product will sell. However, setting up an advertising company should be handled by professionals. They have specific knowledge and skills in this area.
Benefits of Targeted Instagram Ads
First of all, the site has gathered a multi-million audience that is ready to make purchases online. At the same time, about eighty percent of users are subscribed to business accounts.
Anyone who has at least 50 hryvnia on their account can buy ads on Instagram.
The advertising account has various settings for launching advertising on social networks, a detailed analysis of the target audience, the distribution area of the advertising company and subsequent optimization.
Online posts will be shown by 100% to users selected in the settings. You can track impression statistics in your account.
All user activity is recorded and can be analyzed.
Before you start advertising, you need to think about its presentation. There are several options for posting on Instagram:
As images;
Gallery, which can consist of ten photos;
Videos and stories, the duration of which is about a minute.
Photos should be of good quality, videos in MP4 formats, text messages should take up about 20 % images. The post should not exceed two thousand characters, and you need to place hashtags to find the necessary information no more than thirty pieces. If the size of the ad on the image exceeds the allowed parameters, then the post will be limited in coverage, its broadcast will cost more or will not be shown at all.
Advantages of our company
Starmarketing employs qualified social media promotion specialists. Targetologists work only with real people, do not drain the budget of their clients, use white methods of cooperation. How much does advertising on Instagram cost on the company's website. You can order promotion services in social networks using the online form on the website or by calling the specified phone numbers. In addition to creating and publishing interesting content, you need to pay special attention to targeted advertising. It has the following strategic goals:
Attracting new subscribers;
Promotion of interesting posts;
Attracting users who have already visited the profile to subscribers.
An advertising company can increase the effectiveness of SMM, make the brand more recognizable, and increase user awareness of the company and related events. In addition, loyal users will subscribe to the account on their own. If you want to get an increase in orders from potential customers, leave your application right now on our website. Do not hesitate, success loves the active. There are representative offices of our office in Kyiv and throughout Ukraine. Using the best internet marketing strategies and tactics will help promote your business online.
Setting up ads on Instagram in Ukraine
Setting up Instagram ads in Ukraine requires several steps:
Creating a business account on Instagram. If you already have a personal account, you can convert it to a business account. To do this, go to your profile settings, select the "Switch to business profile" section and follow the instructions.
Linking a business account to a Facebook page. This will allow you to use Facebook advertising tools to customize your Instagram ads.
Creating an advertising account in Facebook Ads Manager. You will need to fill in the required details, including information about payment methods.
Creating an advertising campaign in Facebook Ads Manager. Select the campaign objective, audience, budget, and more. Make sure you select Instagram as the platform on which your ads will appear.
Creation of an advertisement. Upload images or videos, write text, and choose other options.
Payment for advertising. You will need to choose a payment method and enter the required data.
Campaign launch and tracking. After the campaign is launched, you will need to monitor its results and make the necessary adjustments.
It is important to note that when setting up advertising on Instagram in Ukraine, you must take into account local laws, including the rules for the use of personal data and advertising materials.
Do you want to get an explosive increase in orders from new customers from Instagram? Leave a request right now. Don't put off your success until tomorrow!