Promotion of a website or brand on social networks through targeted advertising for companies
increase sales due to new customers from Facebook, Instagram, YouTube.
Without bots and black methods. Only real people. We ensure the growth of subscribers and applications up to 85%!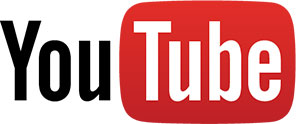 Strategic Internet Marketing Agency
StarMarketing

– effective promotion in social networks and real growth of new customers!
Starmarketing - professionals in social media promotion!
5 specialists in the SMM department. More than 23 employees in the entire company.
We do not strive to work with leaders.
We create leaders!

Google Certified Partners

Vadim

Valeriy

Alina

1. Social Media Promotion

2. Target Ads in Social Media

3. Individual strategies and consulting

White methods

No risks

Do not merge budget

Only real people
Main social networks for promotion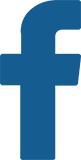 Advantages:
Opinion leaders present
Effective for selling expensive niche products
Large Ad Toolkit
Viral – Users often share content
Shortcomings:
Advertizing cost
Display of actions of friends, forces users to show self-censorship
Facebook audience is the whole world.
Facebook users are often bloggers, geeks, entrepreneurs, travelers.
The average FB user check is greater than the plumbing user.
Less attention to entertainment features
Facebook prohibits copyright infringement.
The audience is loyal to the presence of brands in social networks.

Advantages:
more than 400 million users worldwide, of whom it is your target audience that is easily located and attracted
30% of the Internet audience is present here (it has doubled over the past two years), 48.8% of brands promote themselves on Instagram.
the lowest cost of traffic compared to other social networks, the ability to build a long-term relationship with the client, heating interest with regular posts
Easy to process and replace photos, affordable and easy to watch
Shortcomings:
specific content, emphasis on visual component
low maintenance support
weak privacy settings and correspondingly open to competitors
high probability of receiving a ban for automated account maintenance and, as a result, the need to maintain projects manually
Areas of activity where we have successful experience

Tourism

Realty

Political projects

Restaurants

Beauty shops

Hotels

Medicine

Furniture

Household appliances
Attracting new potential customers to the site and communities in social networks.
Multiple growth of target subscribers on your pages and communities.
Increase site sales by sending subscribers from your communities.
Increase your resale share by keeping your customers in the community.
Formation of a positive image of the company and brand among the target audience.
SMM-consulting
What works are included in the SMM consulting service?
Any consultation on the strategy and development of your project.

Audits of work performed and all reports if you are not working with our specialists.

Verifies that the settings for the entire dimension are correct.
Tips for tuning all analytics, auditing contextual strategy, publications, photos, and video content.

Recommendations to strengthen content strategy and publications.

Recommendations for maintaining the activity of your audience are competitions, promotions, polls and other events.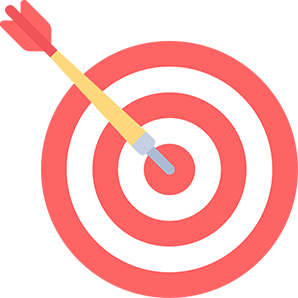 Target Ads
In addition to creating and publishing content, targeted advertising is a mandatory tool for promotion on Facebook and Instagram.
Targeted ads on Facebook, Instagram has 4 strategic goals:
Retargeting – Involves subscribers who have visited your site.
Promote the most interesting posts among all subscribers. Facebook does not allow you to show the post to all subscribers and only $2 per post can increase coverage by hundreds of users.
Attract new subscribers by targeting Leads. Interests are selected that allow you to find the target audience and friends of subscribers to the page.
Target on competitors audience.
Targeted advertising on the page itself is a mandatory tool, as it significantly increases the overall effectiveness of SMM promotion, increases brand awareness, provides a very cheap additional point of contact with the audience, significantly increases awareness among potential customers about the company, about related events, and also allows you to almost sign a loyal user to the brand pages for free, turning him over time into a real brand lawyer.
Types of target ads in Facebook/Instagram
Prices/Cost of target ads in Facebook/Instagram


Want to get an explosive increase in orders from new customers from Facebook and Instagram? Fill your order now. Don't postpone your success for tomorrow!