Every year the competition among catering establishments in Ukraine is becoming more and more fierce. Therefore, the relevance of quality advertising is undeniable. Internet marketing agency StarMarketing is ready to share key strategies and tools for successful promotion of your establishment in the online space.
Table of marketing tools for promotion of a coffee house, restaurant, cafe on the example of Kyiv
Tool
Price
Coverage
Efficiency
Description
Google Ads
10 UAH/click
50,000
High
Contextual advertising to attract visitors to the site or for online orders.
Facebook Ads
5 UAH/click
100,000
Medium
Social media advertising, ability to target by demographics, interests and behavior.
Instagram Ads
6 UAH/click
80,000
Medium
Social network advertising with an emphasis on visual content. Targeting is similar to Facebook.
Outdoor advertising
10,000 UAH/month
from 5,000
up to 300,000
Low
Billboards, light boxes and other formats on the streets of Kiev.
Radio
5,000 UAH
100,000
Low
Commercials on popular radio stations in Kiev.
Collaboration with bloggers
From 2,000 UAH/post
Depends on the blogger
Depends on the blogger
Advertise your establishment on popular blogs or on YouTube.
Google My Business
It's free
Depends on search queries
High
Local optimization to attract customers through Google search and maps.
Target audience of a restaurant, cafe, coffee shop: know your customer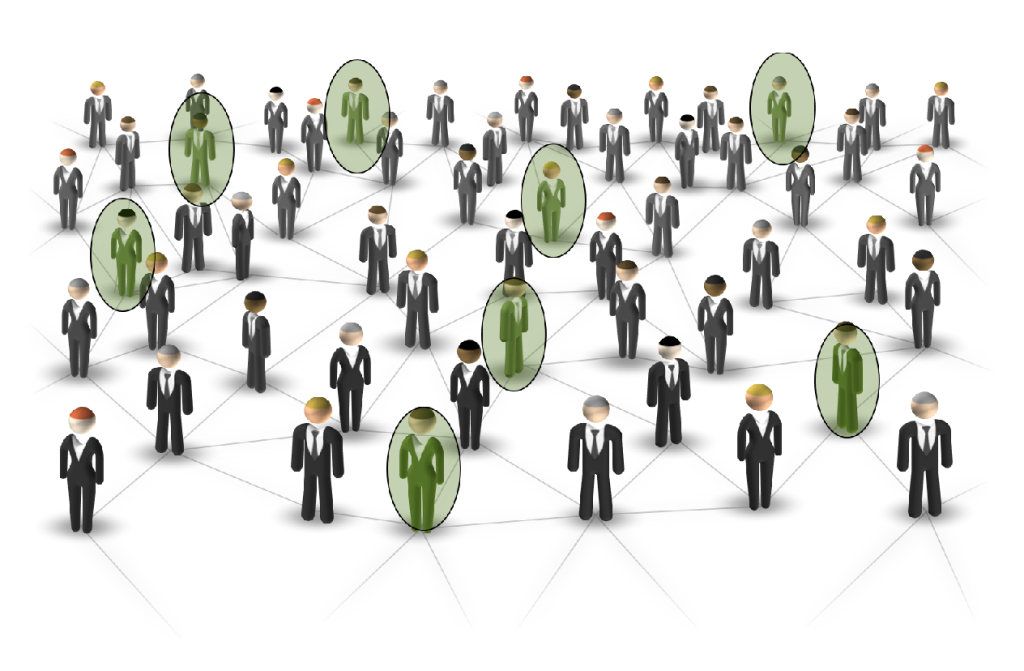 Before you start your advertising campaign, determine who your target customer is. Residents of the city? Tourists? Young people or the business community? Understanding your target audience will allow you to focus your advertising efforts.
Target audience of a restaurant, cafe, coffee house in Kiev, Ukraine: know your customer
Knowing and understanding your target audience is the key to successful business in any field, including gastronomic. Consider the potential target audience of restaurants, cafes and coffee shops in Kiev.
1. Youth (18-30 years old):
Description: Students, young professionals, active users of social networks.
Preferences: Trending locations, Instagram-worthy interiors, affordable prices, fast Wi-Fi.
Motivation: Socializing, spending time with friends, photo shoots for social media.
2. business audience (30-50 years old):
Description: Office workers, managers, entrepreneurs.
Preferences: Quality lunch, comfortable conditions for business meetings, high-speed Wi-Fi.
Motivation: Business lunches, relaxation after the working day.
3. Families with children:
Description: Parents with children of different ages.
Preferences: Children's menu, play areas, safety and comfort for children.
Motivation: Family dinners, birthday parties.
4. tourists and foreign visitors:
Description: Visitors to Kiev tourists, delegations, businessmen.
Preferences: National Ukrainian cuisine, convenient location, information and menu in English.
MotivationTo get acquainted with the culture and cuisine of Ukraine, to spend time in a comfortable environment.
5. Elderly people (60+ years):
Description: Retirees, permanent residents of the city.
Preferences: Classic dishes, relaxed atmosphere, senior citizen discounts.
Motivation: Vacations, socializing with friends, celebrating family occasions.

In order to attract and retain customers, it is important for venue owners to understand their needs, preferences and motivations. This will help to create a unique offer for each group and increase customer loyalty.
Outdoor advertising as basic advertising of cafes, restaurants and coffee shops
Despite the growing popularity of online advertising, outdoor advertising continues to be one of the most effective ways to attract attention to your establishment. From classic billboards to creative advertising installations, there are many options to promote your cafe or restaurant in Ukraine.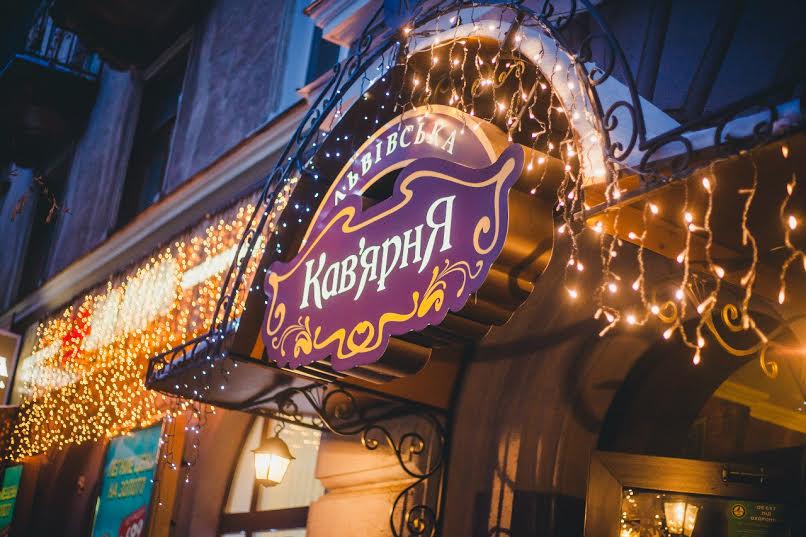 1. billboards and posters: These outdoor advertising formats are great for showcasing your food, promotions or events. Placement on key thoroughfares or near your establishment can greatly increase traffic flow.
2. Light boxes: Placed at the entrance to your establishment or on the facade of the building, they attract attention at night and create a cozy atmosphere.
3. facade design: Creative and attractive decoration of the facade of your establishment can be a great advertising tool. Information stands or menus on the street should not be forgotten either.
4. Transportation branding: Advertising on buses, cabs or corporate transport of cafes can be an additional channel to attract the attention of potential customers.
5. Seasonal promotions: Use outdoor advertising to promote seasonal offers or promotions - like summer porches or New Year's Eve corporate events.
6. Interaction with public places: Advertising in parks, on beaches, or near rest areas can attract those looking for a place to relax or grab a bite to eat.
Opinion on outdoor advertising for cafe restaurants and coffee shops: Outdoor advertising not only increases your brand recognition, but also helps to create a positive image among potential customers. The right format and location can make your advertising message most effective. Don't forget to combine outdoor advertising with other promotional channels to maximize audience reach.
Google My Business and local SEO for restaurants, cafes and coffee shops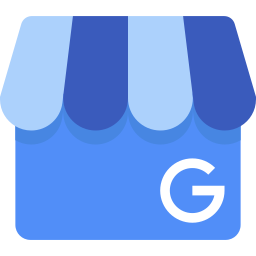 Google My Business (GMB) is a free tool that allows businesses, especially those that provide services in specific geographic areas, to display information about their business in Google search results and on Google Maps. For food service establishments such as restaurants, cafes, and coffee shops, setting up and optimizing GMB can be a key step in local SEO.
Features of promotion of restaurants, cafes, coffee shops in Google My Business:
1. Complete and accurate information: Make sure all the details, from address and phone number to opening hours, are filled in correctly. Also add quality photos of the interior, exterior, food and drinks.
2. Testimonials: Reviews play a huge role in GMB's rating. Encourage satisfied customers to leave positive reviews. Regularly check for new reviews and respond to them, even if they are negative - this shows your commitment and responsibility.
3. Publications: Use GMB's publications feature to spread the word about upcoming promotions, special offers or events.
4. Categories: Choose the most appropriate categories for your establishment. This will help Google understand what type of services you provide.
5. Attributes: Add special attributes such as "Wi-Fi", "terrace", "live music", etc. to give potential customers more information about what to expect at your establishment.
6. Events and actions: Regularly update information about events and promotions taking place in your establishment. This will increase your visibility and attract more visitors.
7. Table reservations: If your reservation system is compatible with Google, integrate it. This will allow customers to easily book a table directly from their GMB card.
8. Virtual tours: Adding a 3D tour of your establishment can greatly increase interest in your establishment and help it stand out from the competition.
Google My Business is a powerful tool for local SEO, especially for catering establishments. It allows you to not only provide potential customers with all the necessary information about your establishment, but also improve its visibility in Google search results.
Social media: interaction and engagement for cafes and restaurants in Ukraine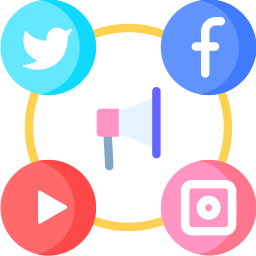 Social media, especially Instagram and Facebook, has become an integral part of the marketing strategy for the restaurant business. In a highly competitive and demanding customer environment, quality content on social media can significantly increase the attractiveness of an establishment.
1. Visual content:
Instagram: This platform is based on visual content. High-quality, appetizing photos and videos of food, interiors, and customers enjoying lunch or dinner make the account attractive to potential visitors.
Facebook: While Facebook focuses more on textual content, visualization also plays an important role. Videos, photo albums of events or new dishes can increase audience engagement.
TikTok: relatively new platform with large reach requires more attention to editing and quality of content and frequency of publication. All content is in video format.
2. promotions and special offers: Publishing promotions, discounts and special offers motivates followers to visit your establishment. Exclusive offers for social media followers can also increase the number of followers.
3. Interaction with the audience:
Feedback and comments: Regularly respond to comments and feedback, showing that you value your customers' opinions.
Surveys and polls: This is a great way to learn audience preferences as well as engage them in brand interaction.
4. Influencers and bloggers: Collaborating with popular bloggers and Influencers can greatly expand your venue's reach. Their recommendations can attract new audiences.
5. Live broadcasts and stories: They allow you to keep your audience interested in your brand, talk about new menu items, give a tour of the kitchen, or let the chef speak.
6. Events and activities: Announce on social media all the events taking place in your establishment. It could be a cooking master class, a themed evening or live music.
Conclusion: Social networks provide a unique opportunity to interact with current and potential customers. The right promotion strategy in Instagram and Facebook can be the key to successful development of restaurant business in Ukraine.
Contextual advertising: fast results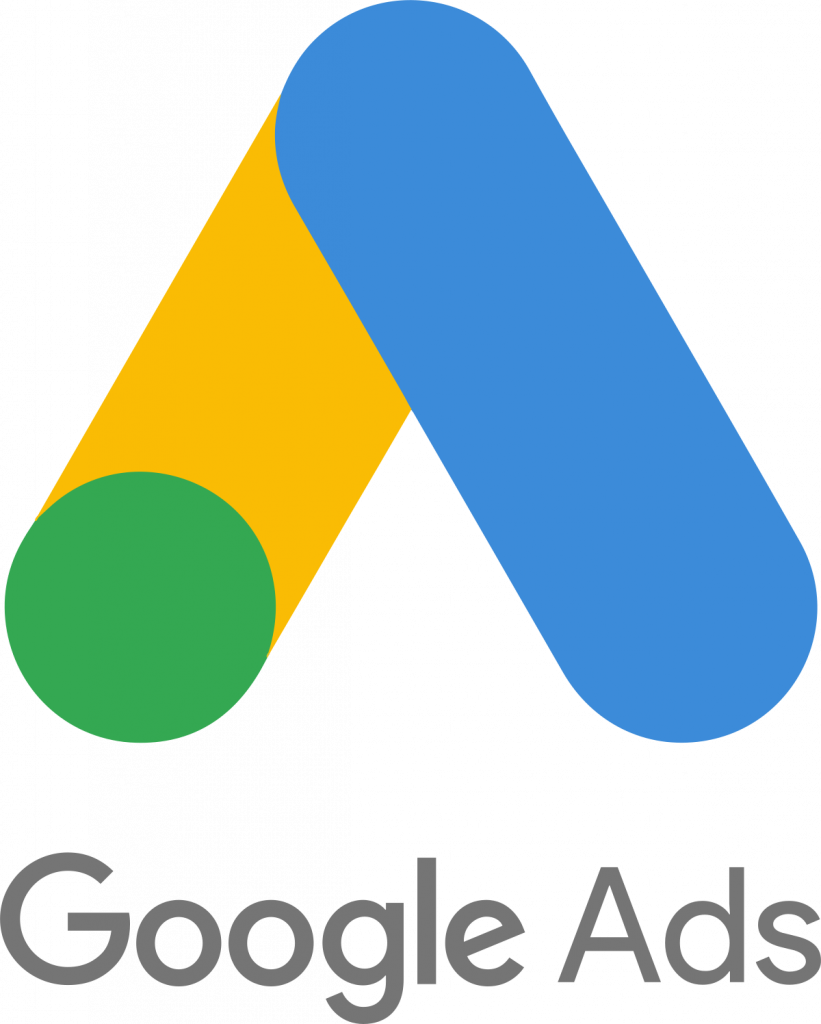 Contextual advertising is one of the most effective tools for instantly attracting the attention of potential customers. For catering establishments such as cafes, restaurants and coffee shops, this is especially true. People looking for a place to relax or have a business lunch often make a decision based on what they see in search results or social media feeds.
Google Ads: benefits and features for catering establishments
Instant visibility: Your establishment can rank at the top of the search results as soon as you launch your advertising campaign.
Target audience: You can customize your ads to display only to people searching for specific dishes, types of establishments, or even based on geolocation.
Pay Per Click (PPC): You only pay for actual conversions to your website or calls.
Proper customization and audience segmentation To maximize ROI, it is important to set up contextual advertising correctly:
Keywords: Use precise and relevant queries that match your offer.
Retargeting: Customize your ads so that they are shown again to users who have already visited your site.
A/B testing: Test different ads regularly to determine which one is most effective.
Contextual advertising, properly set up and focused on the target audience, can bring quick and measurable results for cafes, restaurants and coffee shops in Kiev and Ukraine. The main emphasis should be placed on the quality of content, its relevance and proper audience segmentation to maximize return on investment.
Influencer Marketing + Advertising in local media and radio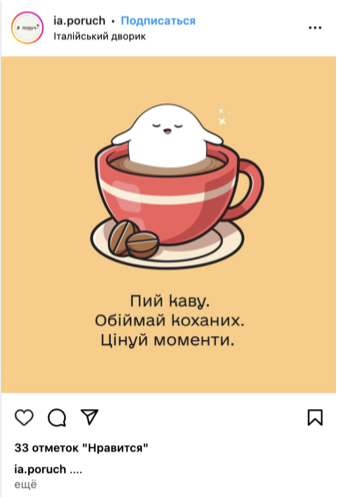 Collaborating with famous bloggers and media personalities can significantly increase your establishment's visibility and attract new audiences.
You should not forget about classic advertising. Placing spots or articles in popular local media and on the radio will enhance the overall advertising effect.
StarMarketing portfolio for promotion of restaurants, cafes, coffee shops and food delivery services
Conclusions: measure and optimize
Utilize analytics tools such as Phys. Customer Records, Google Analytics and Facebook Insights to understand which advertising sources and methods are most effective.
Promotion of a catering establishment in Ukraine requires a comprehensive approach and a deep understanding of market peculiarities. Internet marketing agency StarMarketing is ready to become your reliable partner on the way to the success of your business.