Portfolio: Promotion Maksi.shop - Online store
The promotion case of "Maksi.shop: an online store of household goods and electronics" from StarMarketing Internet marketing agency included contextual advertising in Google Shopping. Here are the main steps that were implemented in this case:
Market and competitor research:

StarMarketing conducted a market research on the home and electronics market to understand the main competitors and their promotion strategies in Google Shopping. This allowed us to identify competitive advantages and unique offers of Maksi.shop.

Create an account in Google Merchant Center:

A Google Merchant Center account was created for Maksi.shop, which allows you to upload product information and manage your Google Shopping ad campaigns.

Loading the product catalog:

StarMarketing helped upload the Maksi.shop product catalog to Google Merchant Center. This included creating and optimizing product feeds, including necessary attributes (product name, description, price, availability, etc.) and images to attract users' attention.

Creating and optimizing advertising campaigns in Google Ads:

Based on the uploaded product catalog, StarMarketing created and optimized Google Ads campaigns for Google Shopping. Product groups, bids, keywords and descriptions were set up to maximize ad visibility and attract the target audience.

Optimization of displays and rates:

StarMarketing regularly monitored and optimized displays and bids in Google Shopping ad campaigns. A/B tests were conducted, performance indicators were analyzed and bid adjustments were made to maximize conversions and ROAS (Return on Advertising Spend).

Monitoring and Reporting:

StarMarketing regularly tracked and analyzed the results of Google Shopping ad campaigns. Metrics such as clicks, conversions, revenue and ROAS were tracked. Detailed reports were provided to the client to evaluate campaign performance and make optimization decisions.
This case study demonstrates how StarMarketing helped Maksi.shop to promote its online store of household goods and electronics through contextual advertising on Google Shopping. By optimizing the product catalog, setting up advertising campaigns and monitoring the results, Maksi.shop was able to increase the visibility of its products and attract more target customers.
Results of advertising management in Google Ads project: Maksi.shop - Online store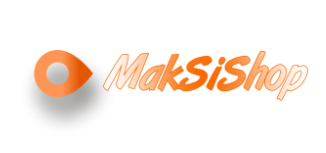 Period:
January to April 2023
310
Conversions from advertising in Google Ads

1.77 UAH
Average cost per click in Google Ads

115 USD

Average order value per cart in Google Ads

+++++

Setting up Google Analytics Enhanced E-commerce + dynamic Call Tracking + macro conversion tracking

100% Sales
from Merchant Center
Services used:

 
---