Promotion on LinkedIn: creating and designing business pages, setting up and launching ads on LinkedIn, maintaining LinkedIn business pages
We offer the following types of promotion on LinkedIn:

Targeted ads on LinkedIn: from 19900 UAH/month
Creating, setting up and designing a LinkedIn business page: 18900 UAH
Maintaining a LinkedIn business page: 11900 UAH per month
StarMarketing is your trusted LinkedIn promotion partner:
You can call us right away or apply for promotion on LinkedIn: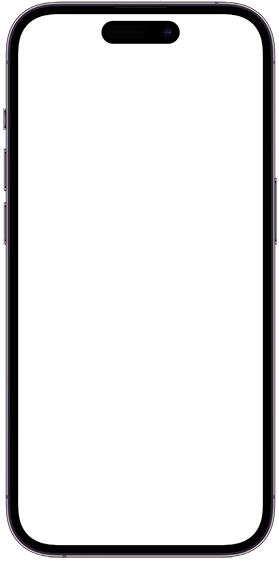 Looking for a company to trust with setting up ads on LinkedIn?
In 2020, LinkedIn had 310 million active users. This figure is growing every day. The social network helps to find partners for projects, communicate with colleagues and share experiences.
Strategic Internet Marketing Agency
StarMarketing

— we have been successfully promoting Internet projects in highly competitive niches in Ukraine, Europe and the USA since 2009!
Get a Free LinkedIn Advertising Consultation
Sign up for a consultation right now and you will be given an answer to your question at a convenient time for you!
Areas of activity where we have successful experience in targeted advertising on the Internet (TikTok, Facebook, Instagram, Google, Youtube, LinkedIn)
Tourism business and air tickets

Real estate

Furniture and doors

Legal services

Accounting services

Construction equipment

Residential complexes
Forwarding and cargo transportation

Political projects

Mobile phones and accessories

Appliances

Beauty Salons

Restaurants

Hotels and Hotels

Sports clubs
Ventilation and air conditioning

Metal-plastic windows

Textile products

Medicine

Bags and other leather goods

Roofing companies

Taxi Services

and many others
The cost of advertising on Linkedin on a turnkey basis:
from 19900 UAH/month
Do you want to know the exact cost of advertising in LinkedIn Ads for your project?
LinkedIn statistics in Ukraine
5 million registered users.
21,908 companies have a page on LinkedIn.
3rd place in terms of growth in Europe.
786 posts from Ukrainian users every day.
An active audience makes it appropriate to run ads on LinkedIn.
Types of ads on Linkedin
The social network offers banner, dynamic advertising. Sponsored ads are also effective. We see them in the news feed. LinkedIn allows you to create up to 15 ad variations of the same content. For formats:
Texts. Consist of a title, description and link.
Promo post. This is a tape entry.
Carousel for multiple products.
Video ads lasting from 15 seconds to 1 minute.
Advertising of vacancies.
LinkedIn Ad Campaign Goals
LinkedIn ad objective corresponds to 3 levels of the marketing funnel: company awareness, view, and conversion. LinkedIn offers 7 goals for marketing:
Brand awareness. Advertising tells the maximum number of people about the activities of the company, the services provided and the product. It looks like an ad on Facebook or Instagram.
Increase in site visits. Targeted ads will be seen by users who are most likely to go to the site through the ad. This is an additional opportunity to interact with the audience.
Involvement. Advertising stimulates the growth of actions with your company's content: likes, subscriptions and comments.
Watching video ads. Here the goal of promotion is to maximize the display of video to the target audience for effective interaction.
Lead attraction. The lead growth form is populated with data from the user's LinkedIn profile. This happens automatically.
Web Conversions. Advertising increases the number of clicks to your company's website and stimulates you to perform targeted actions: ordering a service or product, viewing up-to-date brand information, etc.
Job applications. Targeted advertising on LinkedIn reaches users who are looking for a job in a particular field.
Benefits of promoting on LinkedIn
Sophisticated system for establishing contacts. The network is used to promote business, search for partners and employees. LinkedIn constantly suggests vacancies to specialists and notifies that potential colleagues have visited the profile.
High level of trust. In Ukraine, LinkedIn enjoys high authority. There are two explanations for this: the social network is focused on business communication and the audience is focused on useful content.
Variability of targeted ads on LinkedIn. Promotion is configured according to many criteria (geography, employment, lifestyle). This helps the company to get into the information field of potential customers, employees and partners.
What does advertising on LinkedIn give?
The advertising campaign attracts potential employees and business partners. Also, targeted advertising on LinkedIn allows you to gain an audience that will be aware of news and events from companies. As a result: increased awareness in the market, increased sales and attracted a new active audience. A well-organized advertising company in a social network forms a positive image and credibility of the company.
Does my company need LinkedIn promotion?
If you have a large business with a long customer life cycle, then yes on 100%. B2B business needs advertising, if only because there is a constant need to look for partners and suppliers. With the help of promotion, this task is simplified. For business owners with a high average check for services, advertising on LinkedIn will be an additional opportunity to attract buyers.
How to order targeted advertising in LikendIn?
The StarMarketing team provides advertising customization services on the LinkedIn network. We work in several stages:
CA analysis.
Creation and competent filling of a client account.
Choice of ad format.
Setting up target audience lists.
Work with the price and type of advertising.
Create an ad.
Running ads online.
Monitoring results.
We are trusted by companies from the tourism, real estate, construction, medicine and restaurant and hotel industries. Want to promote on LinkedIn but don't know how to get started? Order services on the StarMarketing website!
Why us?
12 years of experience in promotion.
5 employees in the SMM department.
Open statistics for each project.
We are trusted by companies in the Ukrainian and international markets.
Affordable pricing for LinkedIn ad launch services.