We conduct professional audits of advertising campaigns in Google Ads:
What types of audits do we provide:
Google Ads Account Express Audit (FREE)
Comprehensive audit of Google advertising account (14900UAH)

Auditing advertising campaigns in Google Ads
Google Merchant Center Product Feed Audit
Google Shopping Audit (Google Shopping)
Analysis of analytics systems
Competitor advertising audit

Individual audits and consultations on the conduct of Google Ads advertising
To order a Google Ads Audit, fill out the application below:
You can also contact us by phone and in the messengers indicated in the header of the site.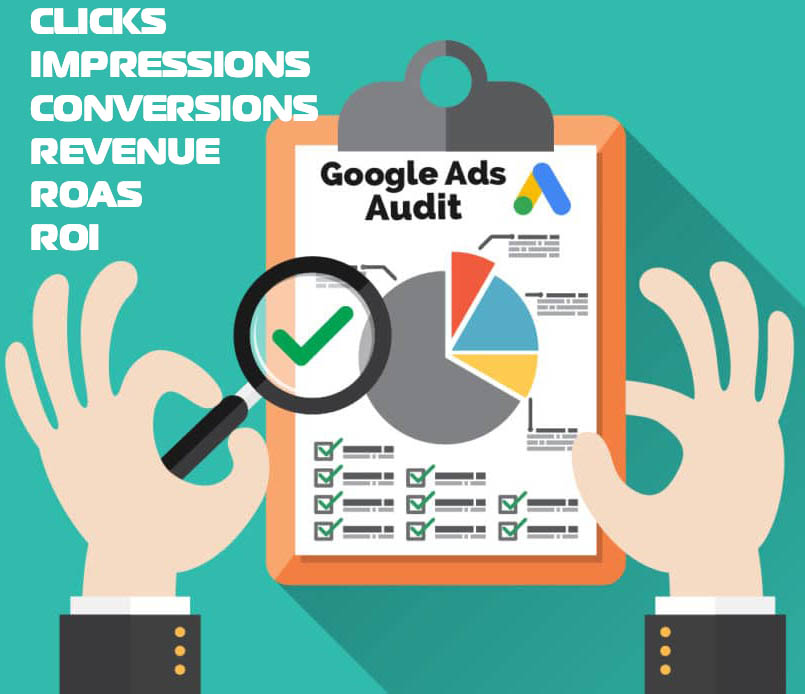 Strategic Internet Marketing Agency
StarMarketing

—
Official Google Certified Advertising Partner since 2010.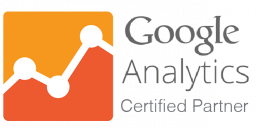 The cost of advertising audit in
G
O
O
G
L
E
ADS

EXPRESS AUDIT GOOGLE ADS
Express audit of search advertising
Express audit of Display Network and Remarketing
Express audit of Google Shopping campaigns
Google Ads Optimization Express Assessment
FOR FREE

COMPREHENSIVE AUDIT OF GOOGLE ADS
Comprehensive audit of search advertising
Comprehensive remarketing audit
Comprehensive audit of the CCM
Comprehensive audit of Google Shopping campaigns
Auditing Google Shopping Campaigns
Product xml feed audit
Google Merchant Center audit
Analysis of analytics systems
Analysis of connected analytics tools GUA, GA4, GTM… and CRM
Quality analysis of conversion/transaction settings
Competitor advertising audit
Overall Google Ads Optimization Score
Recommendations for improving the effectiveness of advertising campaigns
14900 UAH

INDIVIDUAL AUDIT OR CONSULTATION ON GOOGLE ADS ADVERTISING
Individual audit of search advertising
Individual remarketing audit
Individual audit of the CCM
Individual audit of Google Shopping campaigns
Individual analysis of analytics systems
Individual audit of competitors' advertising
Overall Google Ads Optimization Score
Recommendations for improving the effectiveness of advertising campaigns
The order of work for an individual audit of Google Ads:
You provide terms of reference for audit/consultation
We estimate the scope of work and form the cost of work
After agreeing on the work and payment, we carry out individual audit work and / or consult you according to the agreed procedure
NEGOTIABLE price
Our Google Ads Clients
Online store of doors and accessories

Construction and equipment for swimming pools
What is a Google Ads Campaign Audit?
Google Ads campaign audit is the process of evaluating and analyzing the effectiveness of an advertising campaign on the Google Ads platform. It helps you identify issues in your campaign that can lead to low conversion rates, high ad spend, and poor ad ROI.
Here are a few steps you can take as part of a Google Ads campaign audit:
Check if the conversion tracking code is installed correctly. This will ensure that the conversion data received from Google Ads accurately reflects the actual results.
Assess the relevance of keywords. Check which keywords are used in the campaign and how they fit with the advertised product or service.
Analyze the structure of the campaign. Evaluate how well the campaign is structured and see how easy it is to find and track specific ad groups and keywords.
Rate the quality of your ads. Check how well the ads are written, how attractive they are to the target audience, and how well they match the keywords.
Check your cost per click and campaign budget. Evaluate how effectively your campaign budget is being used and how much each ad click costs.
Evaluate the effectiveness of the advertising campaign. Check how many clicks and conversions your ad campaign is getting, and how those results match your campaign goals.
Assess the competition in the industry. Check how many competitors are using the same keywords as your company and how well you are doing against the competition.
Check how well the ad extensions are set up. Evaluate how effectively advertising extensions, such as place and price extensions, are used and how they help attract customers.
After the audit, you can formulate a list of recommendations for improving your Google Ads campaigns.

Common Mistakes You Can Find When Auditing Google Ads
When conducting an audit of an advertising campaign in Google Ads, various errors can be identified that can affect the effectiveness of the campaign. Some typical errors that can be identified during the audit process include:
Irrelevant keywords: Use of keywords that are not relevant to the advertised product or service.
Poor Campaign Structure: Poor organization of the campaign and ad groups resulting in inappropriate traffic and low conversions.
Poor Ad Quality: Unattractive, uninformative, or erroneous ads that don't generate interest from potential customers.
Inefficient use of keywords: Incorrect use of keyword matches, incorrect selection of delivery networks, not using negative keywords.
Misconfigured Landing Pages: Landing page mismatch with query or ad, slow page loading, no invoking action.
Choosing the wrong metrics to measure success: Choosing the wrong metrics that don't align with business goals can lead to incorrect campaign performance.
High bids per click: Overpaying for clicks on ads, which can result in a low ROI on ad spend.
If you find these errors, you can take action to improve the performance of your Google Ads campaign.