Portfolio: Promotion Freestyles - TM production and sale of condoms
Project details
Date of release : 02.2014
Website address : freestyles.com.ua
Category : landing page
Design type : unique
The company "Freestyles" is a manufacturer of high-quality and at the same time affordable products in the field of contraception.
Main goals:
Increasing brand awareness in the Ukrainian market
Increasing confidence in Freestyles products
Encouraging site visitors to subscribe to social communities in order to further inform the potential audience.
Additional tasks of the site:
Informing site visitors about the importance of maintaining a safe sexual life, familiarizing them with all the possible risks of non-compliance with the basic rules of protection.
General increase in people's confidence in contraception
Destruction of various stereotypes and prejudices, entailing the rejection of contraception as "shameful" methods of protection.
It was necessary to develop a promo site that would be remembered by its visitors. The main channel for attracting visitors to the site are social networks.
The results of promotion in the social networks of the project: Freestyles - TM production and sale of condoms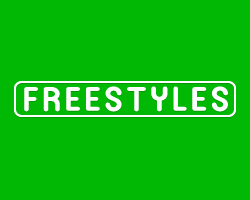 Website:
freestyles.com.ua
Business:
Realization of condoms
Target:
Branding and sales promotion
SMM strategy StarMarketing:
Business page design: StarMarketing has developed a unique visual design for the Freestyles brand, which emphasizes their corporate style and philosophy.
Content Creation: Creating regular and interesting content using attractive images, educational and entertaining materials that will be able to attract the attention of the target audience.
Page management: Strategic maintenance and management of Facebook and Instagram pages, including active interaction with subscribers and prompt response to comments and questions.
Promotion and advertising: Launching targeted advertising campaigns to attract new subscribers and increase brand awareness.
Organization of competitions: Regular contests and promotions to increase the engagement of subscribers and attract a new audience.
Results:
Increase in subscribers: In the first three months, the number of followers on the Freestyles Facebook and Instagram pages increased by 70%.
Increasing engagement: Interactive content and regular contests have helped increase subscriber engagement on 45%.
Brand awareness growth: Through promotion and advertising campaigns, Freestyles brand awareness has increased significantly.
Growth of quality traffic: Links in publications and promotional posts increased traffic to the main website at 50%.
Sales increase: As a result of the work carried out, sales of Freestyles products on the Internet increased by 35%.
---