Portfolio: Promotion 7cars.com.ua - Rent a car
client: 7cars.com.ua - car rental service in major cities of Ukraine (Kiev, Odessa, Lviv).
Agency: StarMarketing (Kiev) - specialized agency for Internet marketing.
Campaign Objective:
Increase of brand recognition of 7cars.com.ua in target cities.
Increase in the number of car reservations through the website.
Strategy:
Website analysis and optimization:

Increasing the conversion rate of the site.
Setup and configuration of analytics and goals.

Keywords and targeting:

A selection of relevant queries related to car rental.
Geotargeting to Kiev, Odessa, and Lviv.

Developing advertisements:

Creating compelling creatives and texts.
Applying ad extensions to improve visibility.

Local and remarketing:

Creating campaigns tailored to the local characteristics of each city.
Remarketing for repeat targeted interactions.

A/B Testing and Optimization:

Testing different versions of the ads.
Optimize budgets and rates to improve ROI.
Results of advertising management in Google Ads project: 7cars.com.ua - Rent a car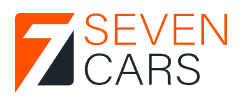 Business:
Website providing car rental services
Period:
01/01/2021-present
1140
Conversions. From January 01, 2021 to August 2023

6.00 UAH
Average cost per click in Google Ads

344 UAH

Average cost of conversions from online advertising

+++++

Customizing GA4 + tracking macro conversions

68.5 thousand.
users from January 2021 through August 2023 from Google Ads ads
Conclusions and follow-up:
Data and adaptation: Data analysis allows you to better understand your target audience's behavior and optimize your advertising campaigns.
Seasonal Campaigns: Developing special offers and promotions during peak seasons.
Expanding geo-targeting: Exploring potential and expanding into new regions.
---