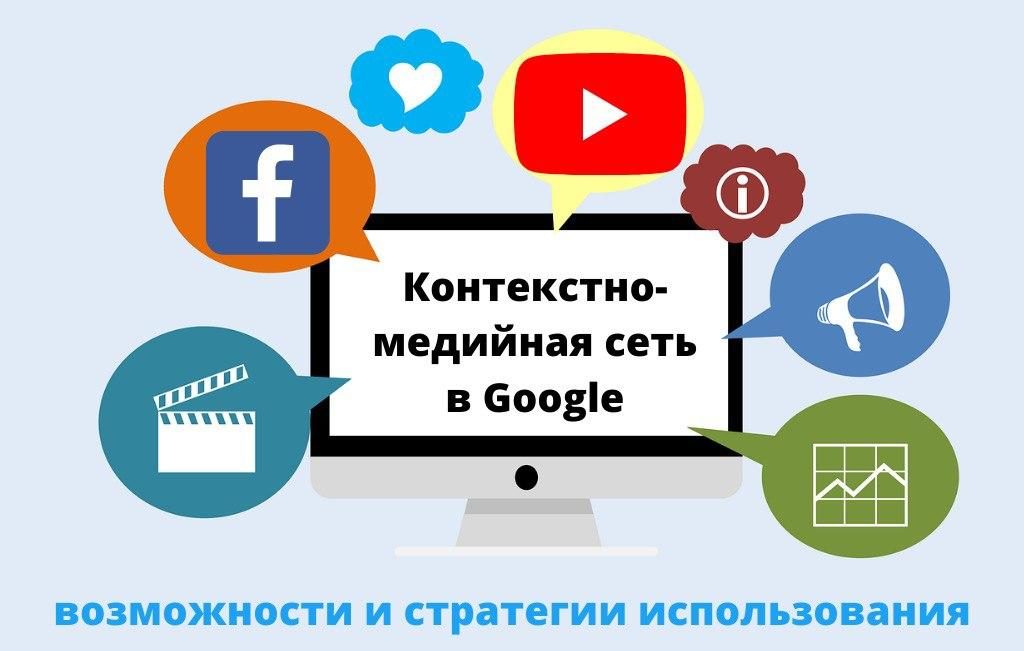 Did the customer leave the item in the cart and leave the site? Do you need to introduce the brand to the audience and make it recognizable or offer a product to those who are not yet interested in it? In such situations, they use advertising in Google Display Network.
Help: Google Display Network (GDN) is also called GDN - Google Display Network.

CMS capabilities
Display Network differs from PPC and other types of Internet promotion in that ads are shown not in response to search queries. Placements for ads are not on Google search results pages and are not dependent on ranking algorithms.
Impressions are held on the web resources where users are located: blogs, websites, YouTube channels, etc. However, they are not looking for a specific product and can view content on any topic. Perhaps users have been interested in the product recently or are reading about something related to it. In different cases, Google shows ads according to the interests of users, judging by their actions on the Web.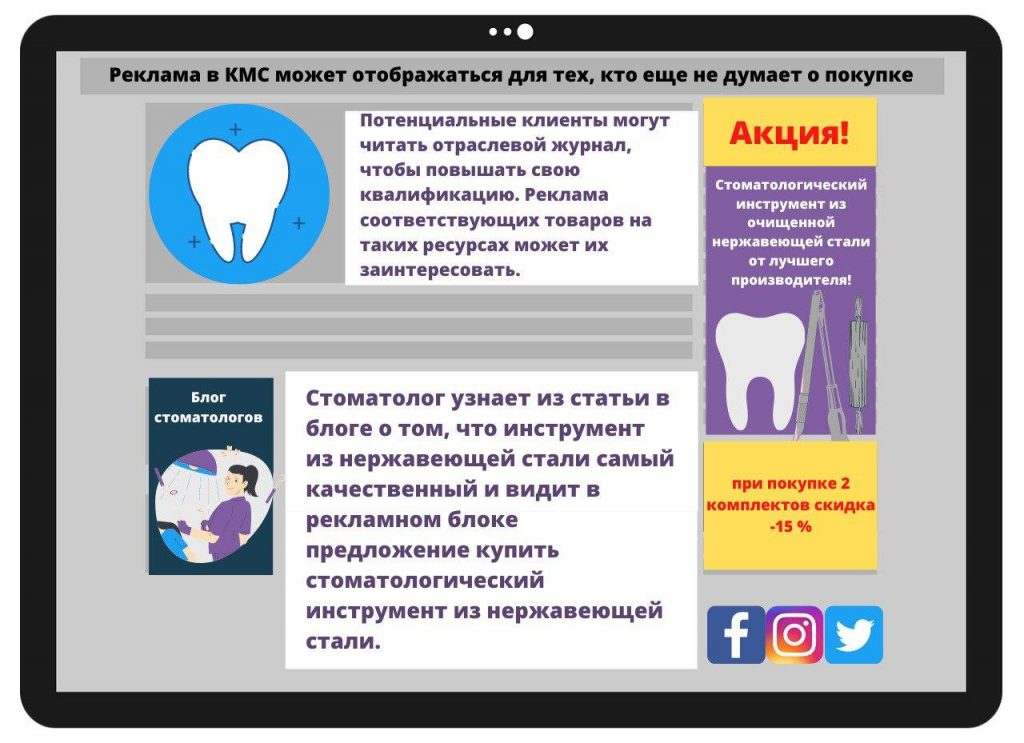 This type of advertising is used for the following tasks:
Introducing the target audience to your product.
Brand promotion, formation of its positive reputation and popularity.
Remarketing is the sale of goods and services to those who have not completed the transaction. About 72 % of all carts on the Internet are left. Only 8 % customers return to the online store to pay for the products they have chosen. (Research by MarketingSherpa). The buyer can not decide on the choice of store? You can remind him of yourself when he browses a competitor's web resource by placing an advertisement for your brand, online store or product.
Sale of goods and services related to those that the client has already purchased. If he bought a smartphone, you can offer him accessories for mobile gadgets.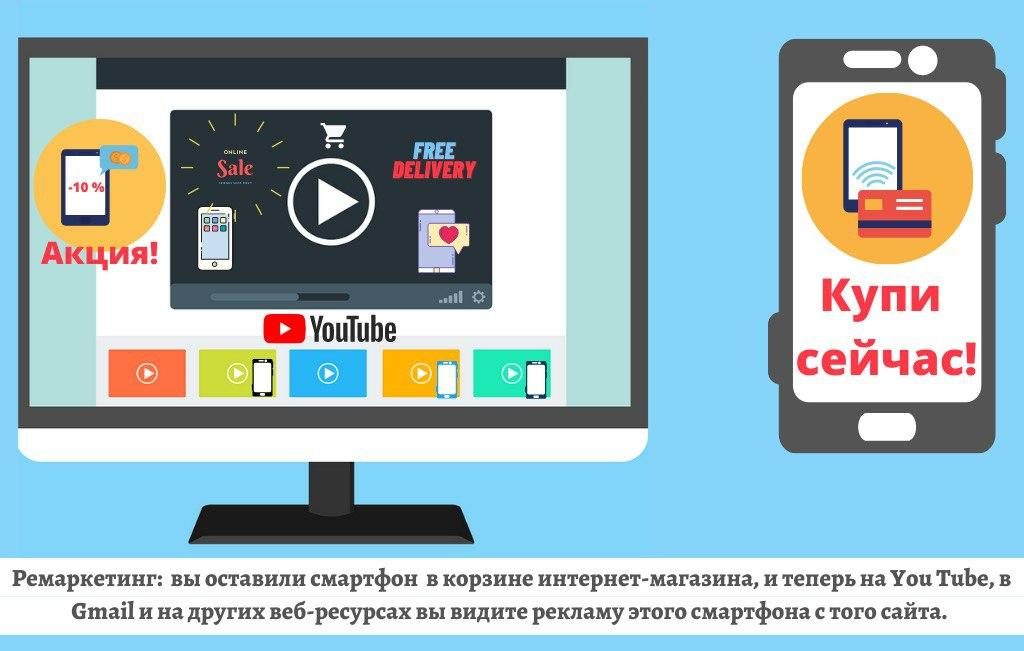 Setting up advertising in the display network
This service allows you to work out in detail the ad itself, the audience and placements.
You can create an advertising creative that will attract attention and encourage targeted action.
Accommodation
Who the ad will be shown to depends on the display criteria you specify. The system can automatically choose which web resources to display the ad on, depending on the specified keywords.
You can manually select sites, channels, apps, and videos where your ad will be shown. It can be used if the habits and interests of the target audience are well known.
Targeting
This metric helps you tailor your ad to your potential customers. In automatic mode, all types of targeting are focused more on the English-speaking audience. If you work with them manually, you will be able to properly configure them for your tasks. Targeting has the following criteria:
Demographics - gender, age, whether the user has children, etc. This affects how it is better to present advertising: text, video, images, and its content and design style.
Geolocation is the location of a person.
Where the user is in the sales funnel. Ads can be shown to those who left the product in the cart, filled out the lead form, or to a wide audience who may be interested in advertising.
Type of electronic devices. People search for information about products and buy them using both mobile gadgets and desktop computers, so it is important to cover all display options.
Interests. Focusing on users who are looking for certain topics, products or services, it is worth using keyword selection. "Custom audience" by interests in automatic mode is more effective for foreign projects.
You can immediately turn off the display in mobile applications and games. They do not give a high conversion if the ad is not directly related to them.
Important! When setting up targeting, you should not make too many restrictions, otherwise it will narrow the reach.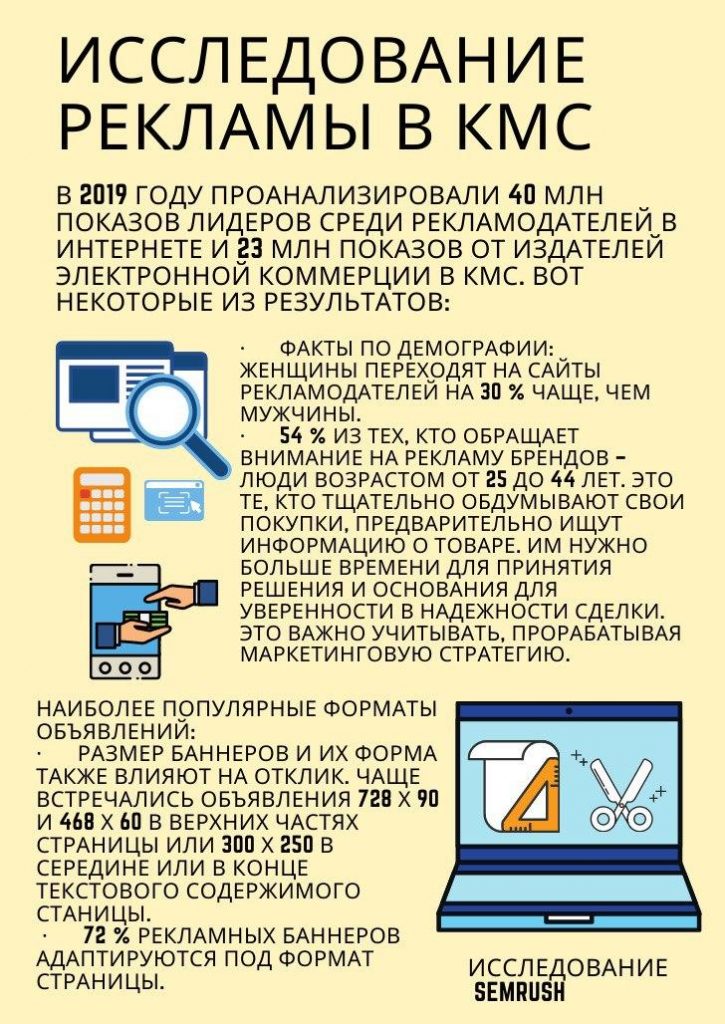 Strategies for using the GCM
In order for such advertising to give results, you need to carefully approach its setting:
Think over the goals: specific actions of users, acquaintance of the target audience with a new brand, increasing activity on the site, etc. You can develop a separate campaign for each goal. Sometimes, for a certain product or group, you will need separate targeting, an advertising creative, and selection of pages for impressions.
Depending on the tasks, different CMS tools can be used. Often not all types of advertising are involved at the same time, but are launched in the following stages:

Create an ad. A multifunctional adaptive format constructor allows you to use different types of design, ways of arranging text content and other advertising elements. For those options that have a greater response, graphic banners are designed for different display methods.
Choice of ad formats. You can use all suitable types and choose the most effective ones based on statistics.
Targeting settings: remarketing, audience selection by keywords and topics; by keywords to content, DSK and topics; Selecting placements manually.
Analytics using Google Analytics to study user behavior in response to campaigns. It will help you find out which ads are converting the most, whether the audience has increased and the corresponding increase in sales and targeted actions. Did the number of local conversions increase at different stages of the sales funnel?
Use OKMS. This is a type of advertising that optimizes the search for sites that are relevant to keywords that are associated with short-term user interests. It is used in areas with high competition for goods with wide demand.
As with any set of tools and capabilities, you need to work with the Display Network: try different advertising projects and filter options, targeting, and monitor the performance of campaigns. If you set up the ad correctly, it will reach an audience that will be interested in the offer and the conversion will increase.