"In contact with» (vk.com) is the most popular site in Ukraine and Russia, and is also the 6th in the world, i.e. confidently leaves behind Twitter and Wikipedia.
The resource was launched in 2006 as a communication tool for Russian students and graduates, however, it soon went beyond this purpose and target audience.
Read about the advantages, disadvantages and main differences from Facebook. Here.
Vkontakte provides several opportunities for doing business:
1. The community is a platform for working with the audience.
A community is a platform for working with an audience that can complement the site or work without it. How to make the community work for business?
There are 2 options for creating a community for business. One of them involves creating a community for a particular brand or product - a direct marketing strategy. Offer users useful, interesting information about your product and everything related to it. Explain the benefits of purchasing this product or service.
The second option involves the implementation of an indirect marketing strategy, that is, the creation of a community for people with a common problem or interests. For example, if you sell eco-friendly products, vegetarianism or a healthy lifestyle could be a good topic for the community. By bringing together people who are interested in this topic, you can use indirect marketing techniques to persuade them to choose your product.
Why you should take advantage of this opportunity:
fast creation;
ease of maintenance;
support of communication with the audience (new promotions, discounts, contests);
detailed statistics;
socialization (you see your customers, and they receive operational information "from inside" the brand).
2. Targeted advertising in social networks
Targeted advertising in social networks are blocks of text and graphic advertisements displayed on pages selected by users according to certain characteristics. The targeting possibilities are almost limitless. Vkontakte takes into account ad settings by demographics, geography, interests and devices used.

How can I use data about Vkontakte users using targeted advertising? More than 8 million women aged 25-45 from large cities use Vkontakte daily. They are interested:
1.5 million - beauty and fashion - sell them a new collection;
1.5 million - home and family - offer clothes for children;
more than half a million traveled abroad - they may be interested in air tickets;
20 thousand have a birthday today - offer a personalized gift;
more than 3 million use smartphones - they will be interested in original accessories for their favorite gadgets.
A special function of Vkontakte advertising is retargeting. Retargeting is a tool that allows you to return to a community or website users who have already visited them (customers or potential customers).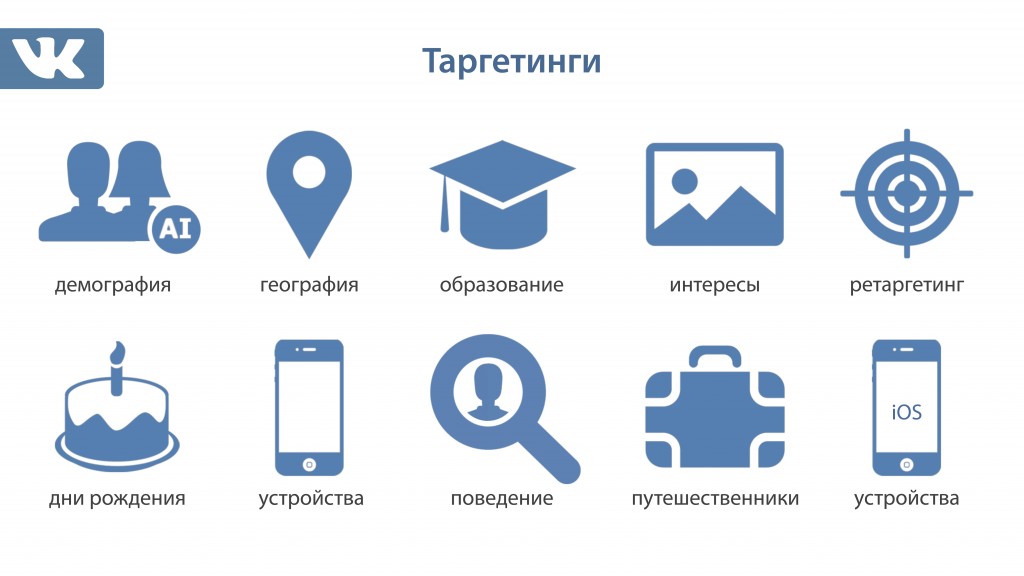 3. Advertising in communities
On the Vkontakte social network, you can post your advertising publications (text with attached photo, video, audio materials) in any communities that interest you. In this case, the administrators of popular pages provide a place to place advertising publications, and Vkontakte acts as an intermediary and guarantor of the order. Sponsored posts appear in feed updates and are no different from other community posts. At the same time, the ability to view community statistics will allow you to understand how effective the choice of this site is for promoting your post.
You can also choose the community that is most relevant to your ad using a flexible system of settings: topics, number of participants, their gender and age characteristics, as well as coverage and attendance.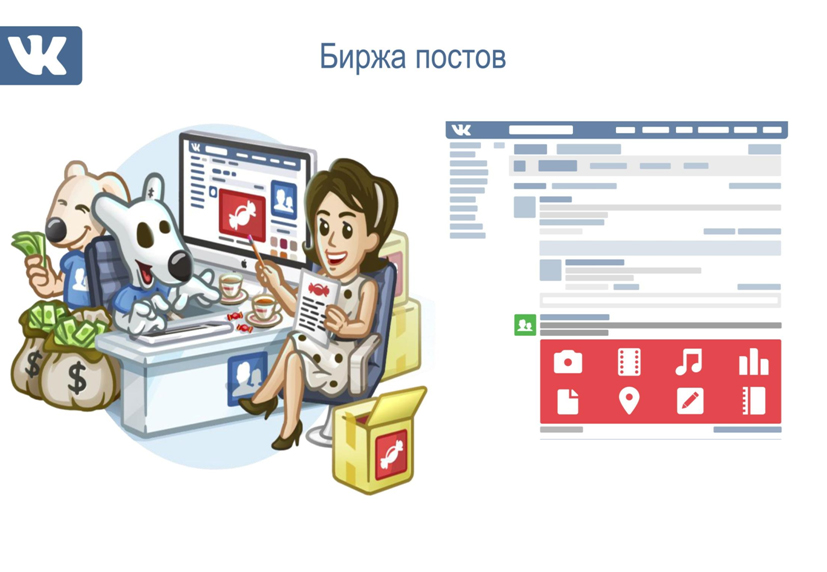 4. Vkontakte promotions
Every day, a large number of Vkontakte users use virtual voices to pay in games and applications, as well as for various services (for example, gifts to their friends). However, the Vkontakte audience can get the same votes for free by participating in promotions from advertisers.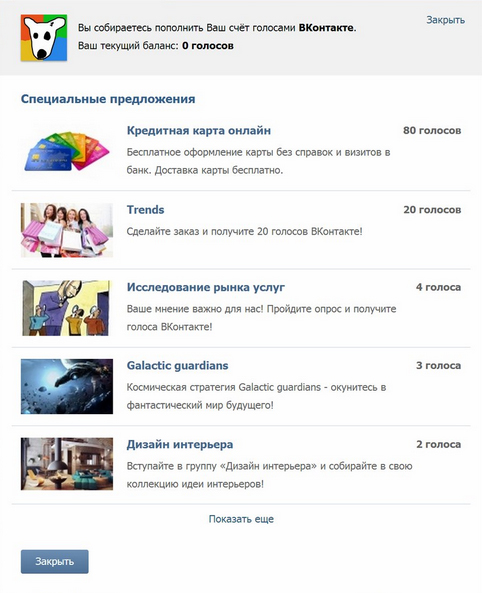 In this case, users perform the necessary actions (joining the community, installing an application, etc.), and Vkontakte rewards them with votes already paid by advertisers.
As well as in targeted advertising, the advertiser has the opportunity to select the desired audience to join the community or go to the site, but only "Promotions" provide the ability to install the Vkontakte application as the final action.
A feature of social networks and Vkontakte in particular is that promotion in this social network not suitable for all types of business.
Most of all, Vkontakte promotion is suitable for mass products addressed to the end consumer (B2C). The main purpose of visiting social networks by its users is recreation, so the audience easily perceives messages about entertainment events (services) and unusual low-cost products (they can make spontaneous purchases).
For example, the types of such business could be:
Products and services for a wide range of consumers;
Internet shops;
Games, mobile applications;
Entertainment industry + beauty industry;
Infoservices and events. Of course, other types of business can be promoted, but this may not be as effective and more costly. For example, the decision to purchase building materials in bulk is made by the foreman Vasily Petrovich. This means that it is he who should see the advertisement for the sale of building materials in bulk. What is the probability of finding exactly foreman Vasily Petrovich in the environment of social networks? Another problem of this topic is that Vasily Petrovich, having come home and visiting social networks, does not want and does not expect to see ads addressed to him there.
Therefore, in this case, it is better to use contextual advertising.
These types of businesses are hard to promote on social media:
B2B (except internet marketing);
Real estate;
Medical services and goods.
You can evaluate the effectiveness of smm promotion using Vkontakte Statistics, Google Analytics and Yandex.Metrica, as well as other services.
Vkontakte community statistics can tell about four important indicators: attendance, coverage, activity of the audience that interacts with the community and statistics on individual entries (if there are more than 10 thousand members in the community)
In the first tab "Attendance" you can see how many users visited the page on a particular day or month.
Unique visitors - the number of unique users who viewed the community for more than 2 minutes.
Views - how many users came to the page and immediately left.
A little lower you can see the demographic and geographic categories that users visited.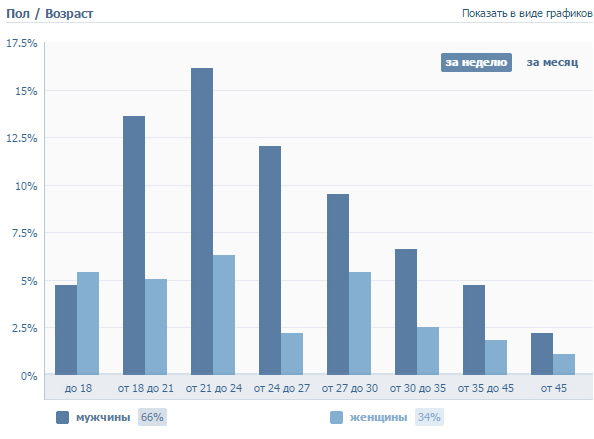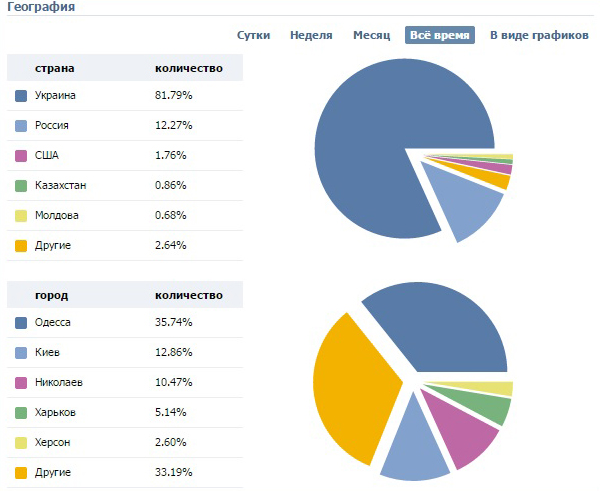 Next are the types of devices from which users came in, the sources of transitions, and the data of subscribed and unsubscribed users.
In the second tab "Reach", you can see how many users viewed community posts on the wall or in the My News section.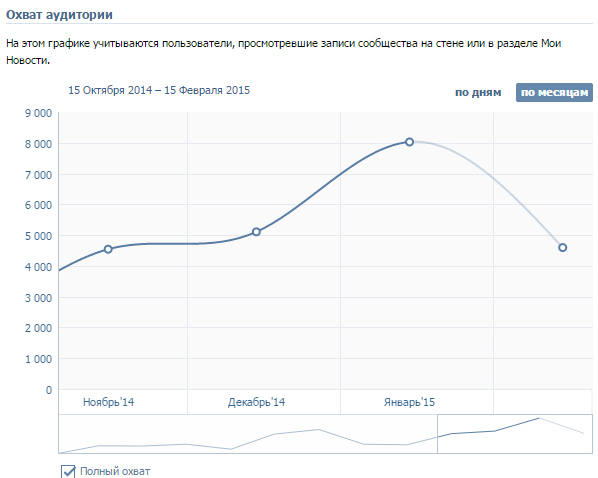 The third tab "Activity" takes into account not only the actions of users performed directly on the wall of the group or page, but also the entire further recording path (likes, comments, reposts, etc.).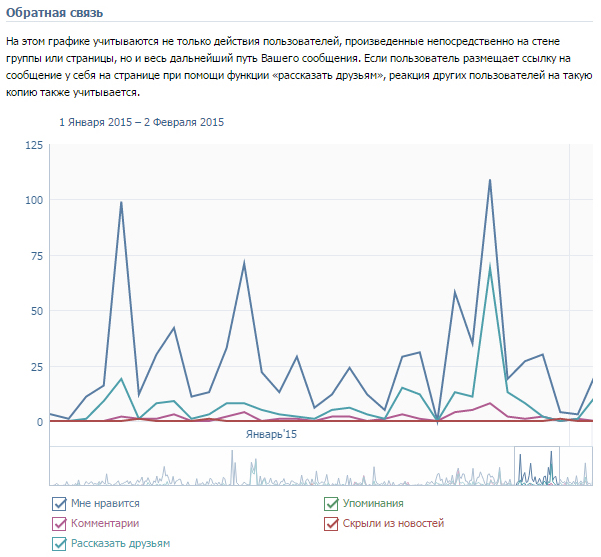 In addition to the built-in Vkontakte statistics, there are ways to evaluate the effectiveness of maintaining your community, highlight the best publications and analyze a competitor using external resources, such as:
http://smm-media.ru/. The service is extremely useful for community administrators. allows you to instantly highlight the best posts (by likes, reposts or comments) in any community. It also compares several communities with each other.

http://socialstats.ru/. Provides detailed detailed statistics on the Key Performance Indicators of the community.

http://allsocial.ru/communities/. Allows you to most accurately calculate the community for advertising. Able to analyze page statistics. It is very useful in that it shows groups that are difficult to find with a regular search.
Vkontakte is now not just a social network, a place for communication and entertainment, but a powerful marketing tool that businesses should use.