An Internet marketer daily works with incredibly large amounts of information, processes a huge amount of data, studies a lot of statistical reporting.
In the recent past, marketers mostly performed this routine work manually or used rather limited services, with modest capabilities and large errors.
Today, the problem of automating a number of processes is an acute problem and a headache for many specialists. Can solve it Serpstat is an analytical multifunctional tool for Internet marketers, in particular, SEO specialists and context specialists.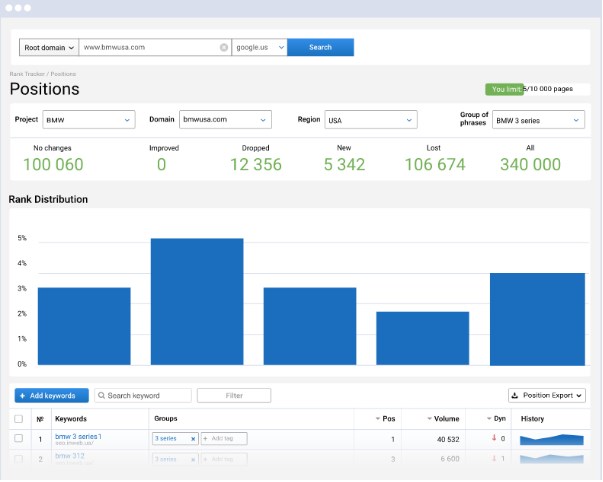 Why do we use Serpstat at StarMarketing?
Ample opportunities not only for SEO, but also analytical tools for analyzing contextual advertising.
Constant updates, adding new features, expanding the functionality of the system.
Well-built customer feedback - all issues are resolved in a short time, by phone - almost instantly.
Reasonable prices, constant discounts and bonuses.
TOP5 features of the service for SEO
Visibility and word count in organic
Summary and general information that will show how popular your site is in search engines, the quality of the link mass, the number of requests to Google / Yandex (broken clustering of keywords by TOP). All data is compared with similar data on competitor sites.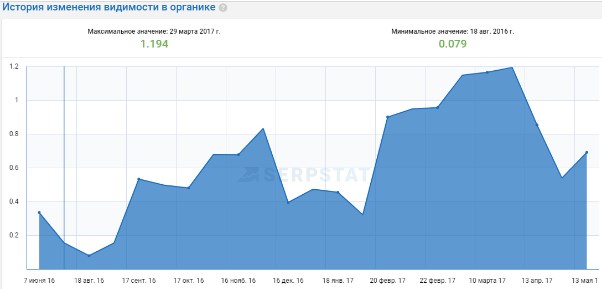 Website visibility in search engines is an excellent tool for analyzing the effectiveness of a project. The data is updated quite often, which, of course, is convenient for work to improve the quality of the implemented improvements.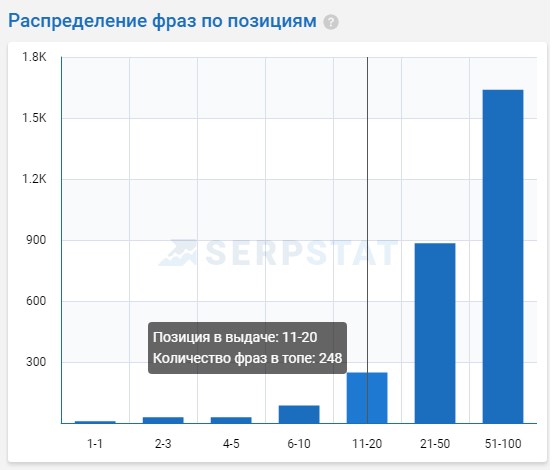 The distribution of phrases by positions is a very rich information section, showing how many search queries are in the search engine and in what place.
Competitor analysis
A very useful tool that has no analogue. You do not need to conduct manual research of search results for the presence of competitors, to study information about the quality of their sites. With the Competitor Analysis tool, all you have to do is enter your website address. Further, within a few minutes, the service will give you a list of all competitors with qualitative and quantitative data that you can compare and come to certain conclusions.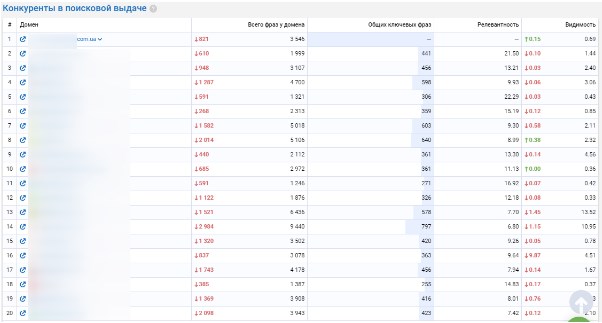 You get a list of your direct competitors, as well as summarizing the qualitative and quantitative indicators for each project in just a few minutes while preparing coffee.
Site audit
A very powerful tool for obtaining full and detailed reporting on the status of the site, the presence of important errors and recommendations for their elimination. This section allows the SEO specialist to save a lot of time of manual and routine work - in a few minutes you will see the finished result of the search and technical audit, on which further work can be carried out.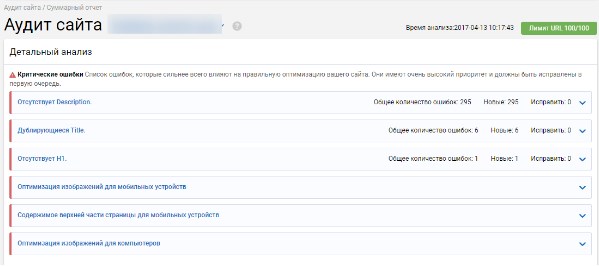 All errors are divided into three categories depending on their priority. The service not only shows what errors are present on the site, but also indicates the specific urls of the pages where they were noticed.
Leader Pages
Comprehensive analysis of the most popular pages* of the site, also provides a summary of useful information on the sharing of each page by social networks. In addition, a very valuable indicator is shown - potential traffic, which shows the maximum predicted number of visits to a particular page from a search engine (of course, with proper optimization of the landing page).
* having the highest visibility in search engines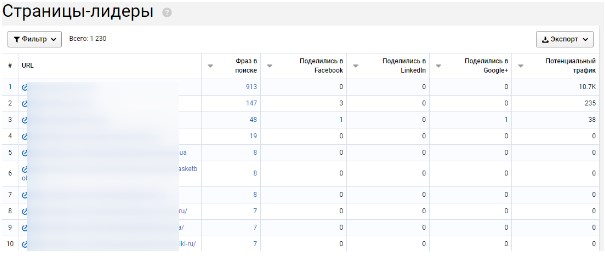 Missing Key Phrases
When the site already occupies a leading position in search engines, a lot of visitors visit the resource every day - many experts have a question, what to do next? The entire cluster of requests is in the TOP, competitors are behind, information traffic is attracted by the blog ...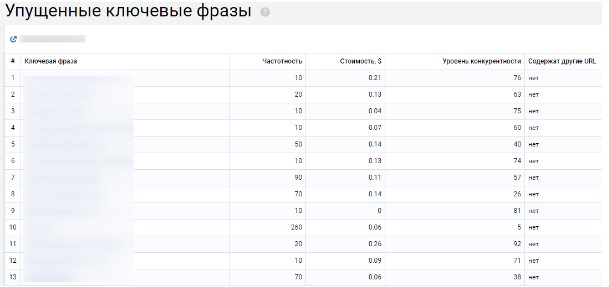 Missing key phrases - an indispensable section in Serpstat, which, after analyzing the website, will show you the keywords and user requests that you missed. It is thanks to this functionality that you can improve the structure of the site and get additional traffic that was previously lost due to omissions in compiling the semantic core.
Author: SEO-specialist of the agency of strategic Internet marketing Star Marketing Khylenko Vyacheslav.