Google+ is a social service from the global giant Google. According to Google as of June 2012, the social network has registered 250 million users. A huge number of users and their constant increase is directly related to registration in Google resources. In accordance with the policy "One account, the whole world!" by registering gmail mail, the user gets access to all Google resources (automatically becomes a member of Google+). 

Google has made repeated attempts to organize its social network since 2003. However, various versions of social platforms (Orkut, Google Latitude, Google Profiles, Google Buzz, etc.) could not withstand global competition. The long-awaited launch of Google+ took place in June 2011.

The main distinguishing feature of the Google+ social network is technology. Google Circles (Circles). A person regulates his communication by organizing an unlimited number of circles and including his acquaintances there.

Video about Google+ (should be posted as a video, not a link).



The social network has a number of advantages for search engine promotion (SEO):
The presence of a Google+ corporate page helps to increase traffic to the corporate website both from the social network and from search results;

Copyright protection for the content of the site (texts, videos, photos, audio) linked to the Google+ Page;

Fast indexing of new pages of the site when the link is distributed through Google+;

Information shared by Google+ members affects personalized search results;


Advantages of Google+ as a social network:
Distribution of information to certain circles of users (for example, different information for circles "Team", "Clients", "VIP-clients");

Possibility of group video conferencing via Hangouts;

Notification of a new Google+ Page entry when you log in to any service.


Flaws:
The project did not justify itself as a social network, people do not read their feeds well;

Limited promotion tools, no ads.
You can promote on Google+ using Page for Business.
+ Page - a community similar to groups and pages on other social services (Vkontakte, Facebook). Supports the possibility of publishing text, video and photo materials, links and polls. Information may be posted to all or limited Circles. If users include your Page in Circles, you can send out new entries with an alert in Google services. To attract attention, it is important to use corporate design: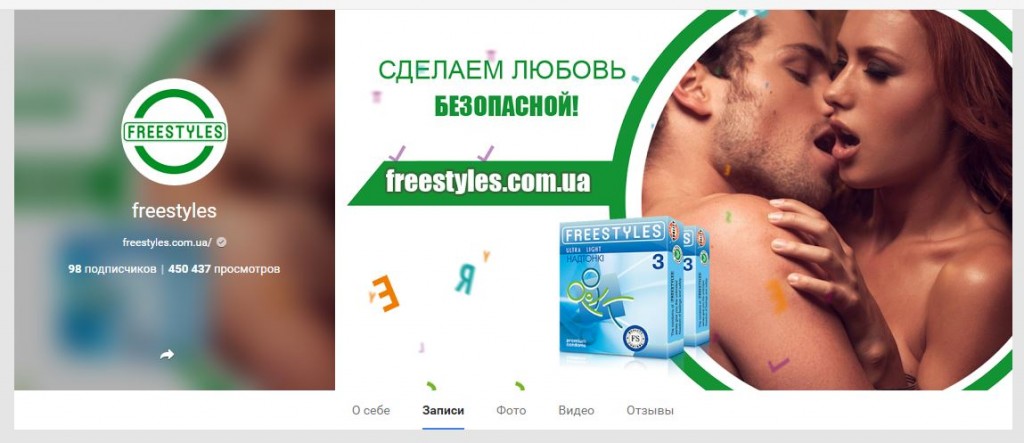 A feature of Google+ is the lack of paid promotion opportunities. Therefore, the main emphasis should be placed on the publication of high-quality, interesting and useful content. You also need to link your corporate Page to a website and install the Google+ badge on your site.
Creating a Google+ Page is essential for any type of business that has a website and is interested in getting promoted on Google search. Away from the site The Google+ Page is practically ineffective due to the low engagement of the social network audience.

Google+ Pages doesn't have a system planned records (when a record appears at a certain time and day of the week). But there are external possibilities for scheduling posts on a +Page:
Extension for Google Chrome Do Share

- allows you to publish posts that have been postponed for a certain time. Absolutely free plugin. The disadvantage is that publications are only published when you are in your browser (with authorization in Google services);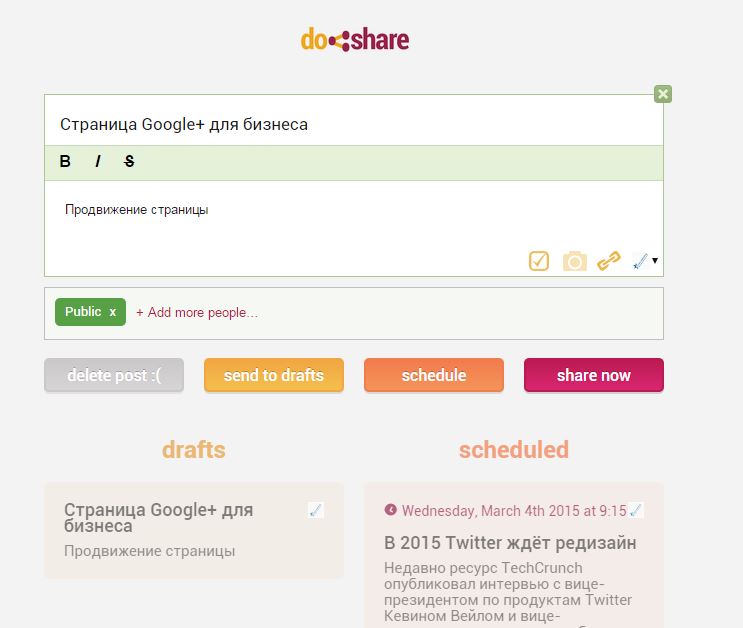 Nova Press Publisher

is a paid service that provides the possibility of delayed publications on Vkontakte, Twitter, Google+, Facebook and Odnoklassniki. It also supports automatic sending of materials from the site to the social network.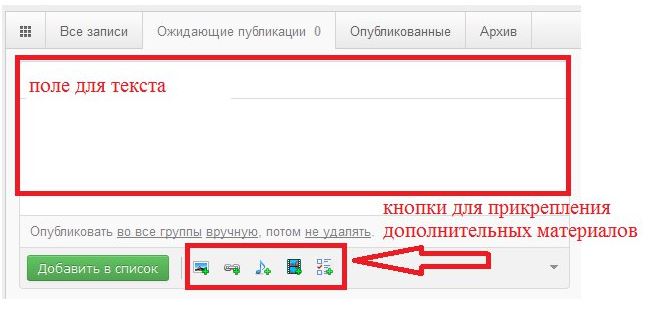 +Pages support internal statistics in the "My Business" tab.
The statistics show a summary of the performance for the last 30 days. You can also get acquainted with more detailed statistics for a different period of time. Statistics show data on three indicators: Visibility, Interaction and Audience.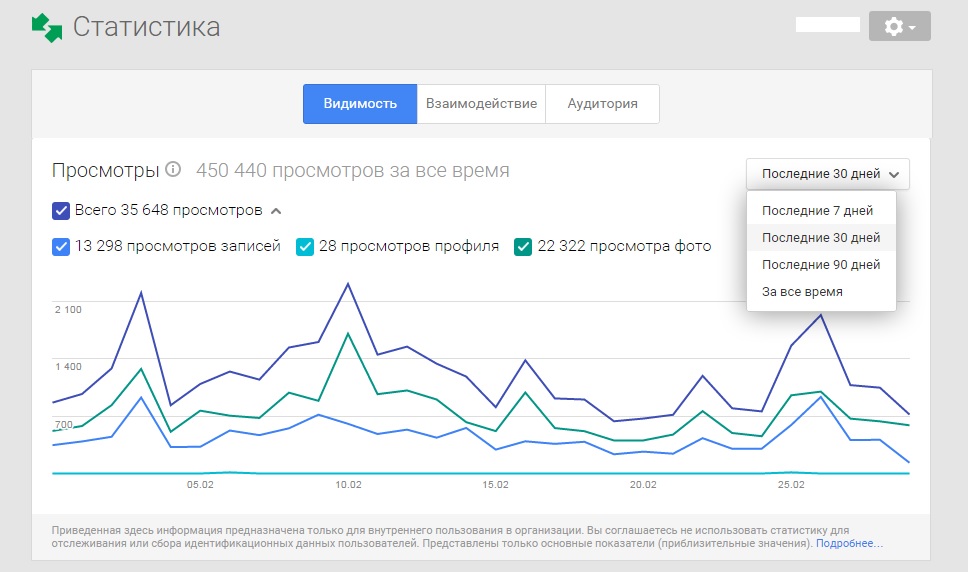 The Google+ social network differs significantly from Vkontakte and Facebook. Perhaps, they are united only by the possibility of users publishing text, video and photos.
Significantly different from other social networks in the following indicators:
Gives huge advantages for website promotion in Google search;

Small number of active users;

Lack of advertising opportunities to promote +Pages.