Over 100 leads at 9.1$ in 4 months. +2500 page views, 0.18$ average CPC (cost per link click) and 1.36$ average CPM (cost per 1,000 impressions) for an online building materials store.
Project characteristics

Target: search for leads for the sale of roofing materials and related products
Advertising systems: Facebook ads
Subject: online store of building materials
Facebook ad budget:200$ per month
Region: Ukraine, Odessa
Competition: low
The target audience: people who are going to replace the roof or build a house
Strategy: launching ads to an audience by interests, by phone numbers and lal, as well as to a wide audience
Advertising purpose: leads and sales from the site
Advertising period: August – November 2021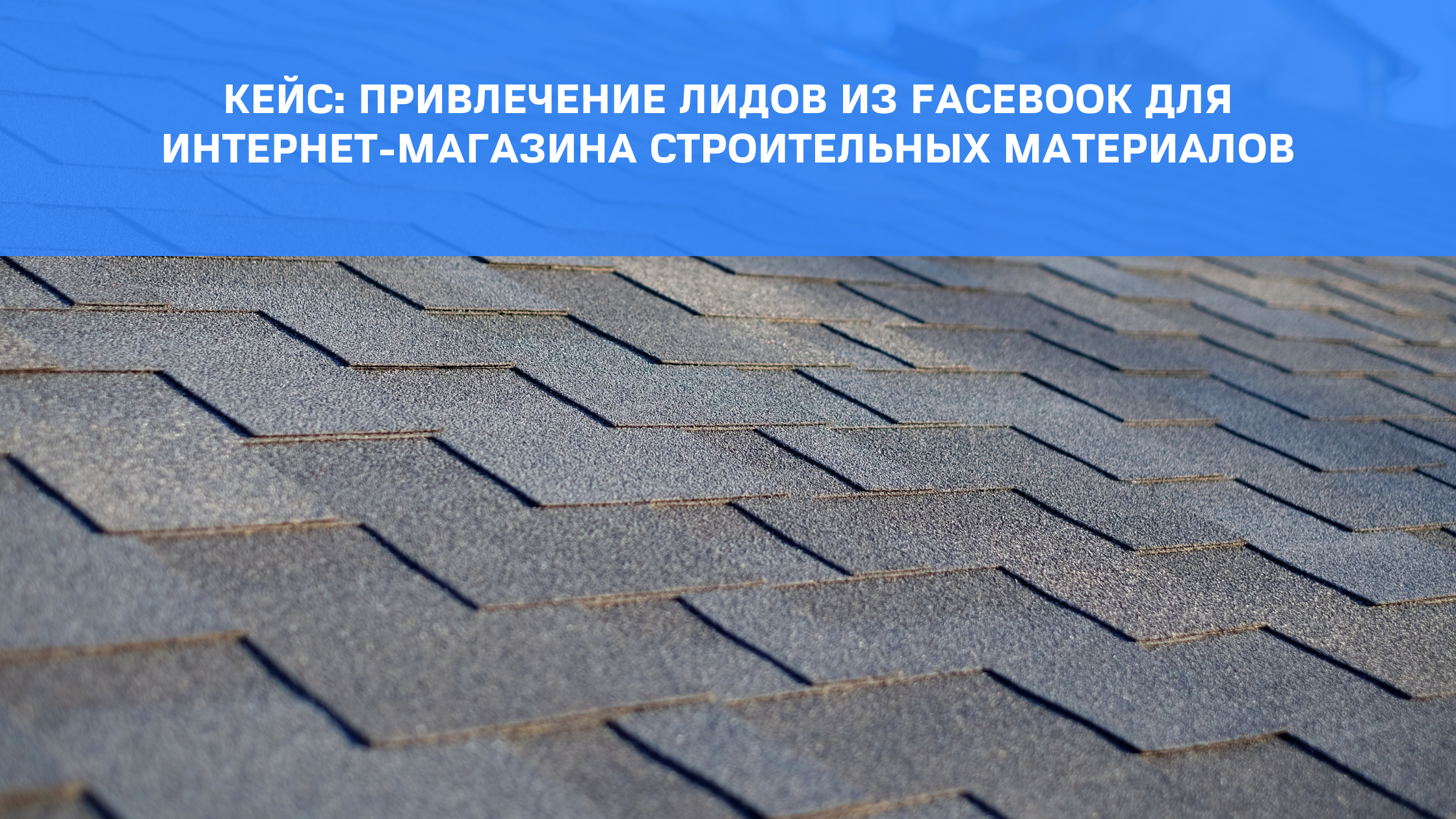 Launch and optimization of advertising 
For this project, we chose two lead search options: Facebook lead forms and quiz. The goal of the team was to find those who need to replace the roof or who are building a house and looking for materials. Lead forms and quizzes became ideal tools, they gave the user information about the product and its options, and also weeded out random requests through several verification steps. Together with the business owner, we compiled a list of questions. The visual matched the design of the site to increase recognition, examples of materials are also taken from the site. We developed several options for creatives, below are the most effective of them. The audience was chosen by lal 10% from all site visitors for 30 days, limited geographically. We set the goal of "viewing pages" to increase traffic and train the Facebook Pixel installed on the quiz. At the same time, we launched an ad for a product catalog for remarketing in order to return site visitors to purchases, targeting those who viewed or added to the cart, but did not make a purchase. In 5 days, we received 41 transitions to the quiz, but only 1 lead. Remarketing of purchases did not bring and we turned it off on August 11th.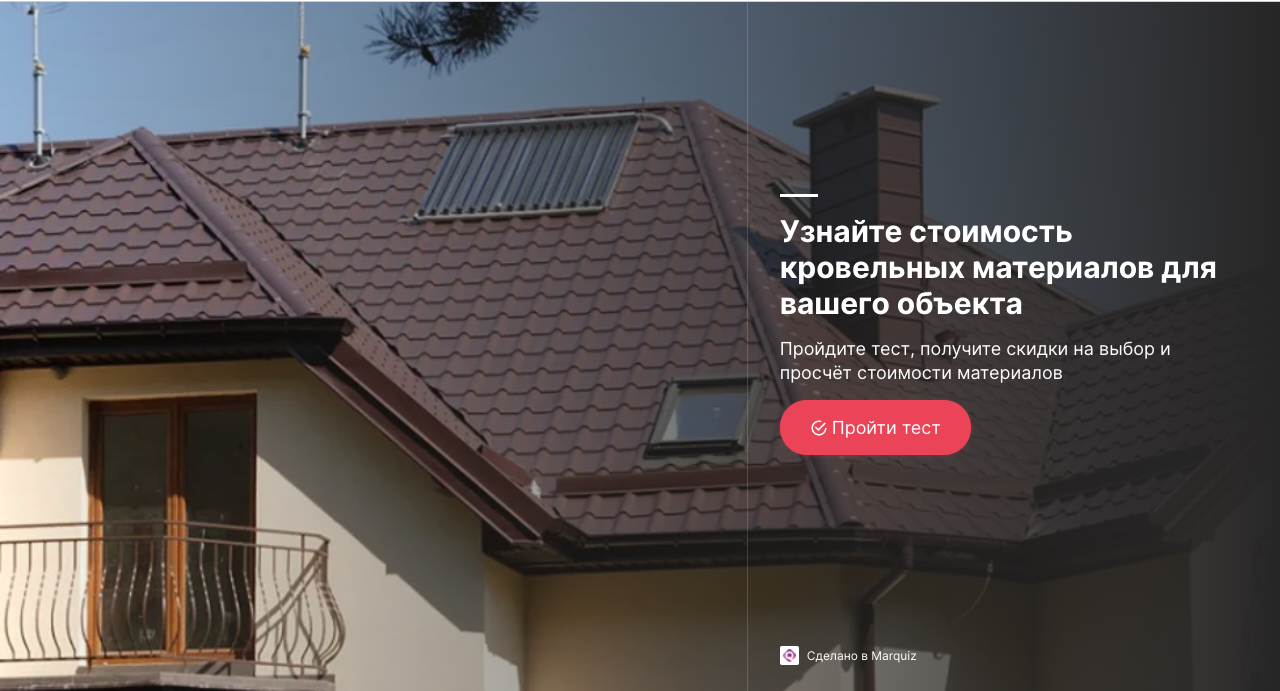 On August 10, we launched ads on Facebook lead forms, selecting the same audience as on the quiz, but excluding those who interacted with ads and page posts. We also launched a second advertisement for a quiz, with an audience from the database of numbers and lal on them. All advertising was limited geographically. From August 13 to August 16, advertisements on lal were temporarily disabled from the audience of the site. The creatives were with slight variations, but similar in type to the one shown below. In 5 days, we collected 12 leads, 7 of which were from the lead form.



In the period from August 16 to 20, budget optimization was carried out, we rebuilt campaigns, edited the list of questions and the sales funnel, made new creatives, thought out the system of bonuses for completing, and launched updated advertising on lead forms and quizzes. But in the screenshot they are labeled as NewBudget. During this time, 13 leads came. From August 21 to 25, work was suspended



From August 25 to September 13, these campaigns launched again, updated in the process, and generated 14 leads.



On September 13, at the request of the client, we made an advertisement for the gutter system. First, we launched it for the purpose of conversions to the site, in 3 days we received one application and changed it to a quiz. The audience consisted of customer phone numbers, 30-day drain page visitors, and a similar audience in 5%, and added drain interests. In two weeks, the quiz brought 5 leads. The roofing materials campaign generated 16 leads.



On September 28, it was decided to increase website traffic and company awareness by setting up ads with the goal of Reach for one week. From September 28 to October 5, it brought almost 600 new visitors. Due to this, we better trained the pixel and specified the target audience for Facebook algorithms. Also this week there was 1 call and 3 leads from the site from the campaign for advertising drainage systems and 6 leads for roofing materials.



From October 6 to October 21, we recorded 17 leads, 2 of which were from drainage systems and 8 through lead forms. On October 22, we merged two ad groups into one to increase the group's budget and broad targeting. The next 10 days brought 6 leads. On November 3, we launched an advertisement for a binder at the request of a client; it did not bring purchases on the site, but brought 2 calls and 1 order through the basket. The remaining campaigns during this time brought 12 leads, their number slowly fell due to the end of the season. On November 30, we suspended work until the new season.


Results for the entire period of work (4 months):
98

Leads from Facebook

9,1$

Cost per lead

0,18 $

Average CPC (cost per click on a link)

2 561

Landing page views

1,36$

Average CPM (cost per 1,000 impressions)