Over 17,800 subscribers and 50 sales. TikTok account promotion in less than 3 months. Nearly 30,000 profile hits, 400 comments and 140,000 likes for a women's sportswear brand.
Project characteristics

Target: testing a new sales channel, increasing brand awareness in the fastest growing social network
Advertising systems: ads on tiktok
Subject: women's sportswear brand
TikTok ad budget: 1200$ per month for the test, after constantly increasing until it reached 4000$ per month
Region: Ukraine, at the moment the platform does not allow segmenting ads by region
Competition: from the beginning of the launch, the competition was very low, but after the introduction of the opportunity to advertise not through agencies, it increased many times
The target audience: women over 21, ambitious and modern
Strategy: launching ads to an audience by interests, by phone numbers and lal, as well as to a wide audience
Advertising purpose: TikTok Page Followers and Website Conversions
Advertising period:from the end of September 2021 to now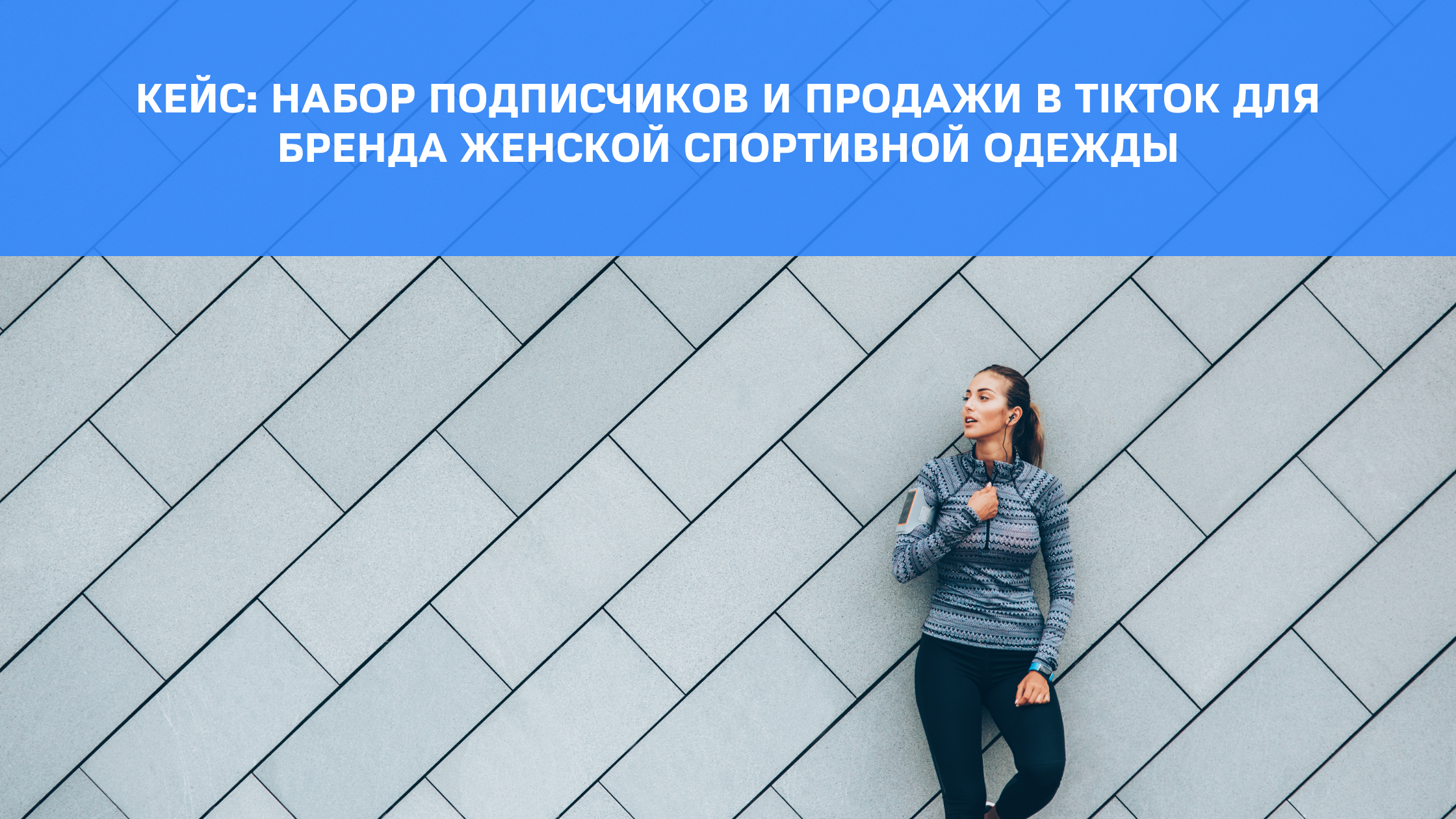 TikTok is a new social network focused on the short video format. It creates new trends, new opinion leaders and bloggers are born, and companies can easily draw attention to their products and services. TikTok for Business slogan: "Don't advertise. Do TikTok", which shows the naivety and unobtrusiveness of advertising on the platform. Also, according to statistics, 60% of all users are aged 18-35, which indicates solvency.

Launch and optimization of advertising for a brand of women's sportswear
TikTok Advertising Strategy
First of all, we tried interest-based advertising, limited in time and with a bid of 5$ per conversion. Already on the third day of work, this strategy brought the first sale, and in 10 days we recorded 16 sales at 10.52$ for each.


Also, a couple of days later, they launched ads for video views. At that time, many features were provided only on demand, so we immediately applied for access to such limited functionality as profile promotion, phone number audience, premium audience and collection advertising. For video views, we also chose an audience by interests, but did not limit the time. The rate was at the level of 4$ for 1000 views of 6 seconds of video.


At the beginning of October, we installed Pixel Developer Mode, which allowed us to more accurately determine conversions from ads. We also launched advertising to add products to the cart, on auto-bid, in order to gather an audience. She brought in 9 sales during this time. The purchase conversion ad stopped working, despite the gradual increase in the bid to the maximum possible and changes in the audience. She worked until October 6 and was turned off.


On October 20, the campaign for conversions was disabled, and on October 22, for engagement, due to delays in the receipt of funds to the account from TikTok. On October 16, we launched a campaign for a new goal - Engagement - Subscriptions. This campaign was extremely successful, bringing in over 5,000 subscribers at 0.03$ on average. The add-to-cart campaign did not generate any sales during this time, but Google Analytics recorded three sales through assisted conversions. This is because TikTok only takes credit for conversions if the action was taken inside the built-in browser.


In November, the money came in and we turned on advertising on Subscriptions again. The results were slightly worse, but still very good. We gained almost 6000 more subscribers at 0.10$ on average, but on November 14th the price jumped sharply. Most likely this is due to the opening of advertising cabinets for everyone in Ukraine, which increased competition at the auction. Also, we were given the opportunity to advertise a product catalog, but it almost didn't show up either on autobid or on various manual bids and didn't bring results in 12 days (there were 4 associated conversions in Google Analytics), so it was disabled.


For testing, we also opened an advertising account not through an agency, combined accounts in one business account, which made it possible to exchange audiences. In 20 days, it brought 5 orders (12 through Google Analytics) and was temporarily disabled on November 30 at the request of the client


On the agent account, we left the campaign for subscribers, which is now working steadily and brings subscribers, and also introduces the audience to new brand products


Selection of creatives
Creatives are provided by the client, they are of excellent quality, made for the platform, taking into account all the requirements and natively flow into the feed.