On November 12, 2015, Google Analytics celebrated its 10th anniversary since the launch of the service. In honor of the anniversary, Paul Muret, Vice President of the company, published an article on the official blog, the contents of which you will find below. We present to your attention the TOP of the most important features of Google Analytics and their practical application. In describing the best features, you will also see how well-known people and companies find practical use for them, for example, PUMA and Barack Obama presented their cases.
"Our mission when Google acquired Urchin Software was to empower website developers and marketers to better understand and improve their business through powerful yet easy-to-use analytics tools. To achieve this goal, we continue to bring new digital analytics capabilities to market with Google Analytics Premium, Tag Manager, Google and Adometry. I am really proud of the effort and innovation we have put into achieving this goal."
Paul Muret, VP Engineering
TOP 10 Google Analytics Improvements in Ten Years
1. Event Tracking - this powerful functionality is added at an early stage, allows users to track activities visitors that do not match direct page views. Event tracking makes it easy to track, categorize and analyze specific activities such as PDF downloads and video views. Recently, for websites, this feature has become extremely necessary. Find out how PUMA uses custom filters, event tracking.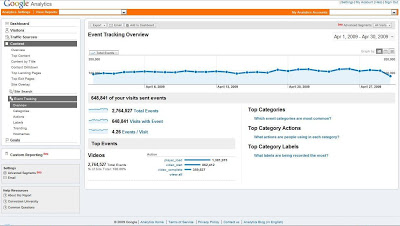 2. Real-Time Reporting - providing statistics on what is happening at the moment, real-time reporting is a powerful set of reports that are invaluable when checking campaign tags, launching new campaigns, or understanding the immediate impact of social media. Find out how Obama for America uses Google Analytics.
3. Multi-Channel Funnels, Attribution Modeling and Data-Driven Attribution "Multi-channel funnels have become the first and most important tool for marketers in the study of the conversion path. This allowed us to move away from the classic accounting of conversions by the last click to the presentation of the full conversion path. The next step was Attribution Modeling, which helps businesses allocate conversion value across touchpoints along the conversion path. Google Analytics now provides algorithmic models and a new set of reports designed to eliminate the need for the user to design attribution models themselves, and to ensure that attribution models are accurate enough. See how attribution modeling increases revenue for Baby SuperMall.

4. Tag Management System "As the complexity of digital marketing and data collection continues to grow, it has become clear that our users need better tools for managing tags. Google Tag Manager allows you to combine all tags (AdWords, Google Analytics, Floodlight, third-party tags for tracking and optimizing ads) from your entire site into one piece of code, and then manage it through an easy-to-use web interface. Read how Domino's pizza increased her monthly income by 6% with Google Analytics Premium and Google Tag Manager.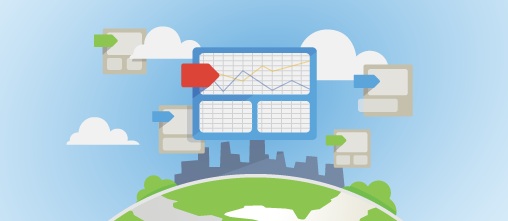 5. Analytics Academy training is an excellent analytics training program that gives users an advantage in all areas of business over their competitors. The world of marketing and analytics is becoming more complex every day, which obliges Google Analytics users to constantly stay up to date with all the changes and the most up-to-date knowledge. In response to this need, Analytics Academy offers users free online training courses, digital analytics basics video courses and, specifically, Google Analytics.
6. Universal Analytics - Universal Analytics (UA) was a big step for Google Analytics in two directions. First, UA helps to solve the current problem of combining the many types of monitors, displays and devices in the world, combined with the actions of visitors to various devices in one view. Secondly, it is an organization for analytics-minded people, which provides the opportunity to use features such as User ID, "Total Value" of users and "Cohort Analysis" reports. As promised, a practical example of how 1stdibs Luxury Marketplace reached new heights with Google Analytics Premium.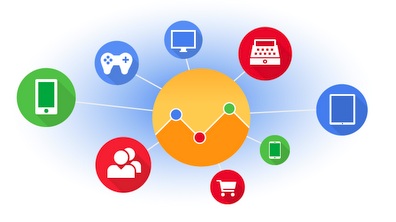 7. Measurement protocol platform "This improvement is one of the founding features of Universal Analytics that helped transform Google Analytics from a "web analytics" toolbox to a "digital analytics" platform. Google Analytics Measurement Protocol - Allows users to send, store, and visualize data using HTTP requests. This enables developers to evaluate how users interact with the business in virtually any environment, link online and offline customer activities, and IoT (Internet of Things) devices. In addition, a case AccuWeather from Google Analytics Premium.
8. Analytics of mobile applications (Mobile App Analytics) "With the explosion of mobile apps and devices, to be able to measure and improve marketing performance and app user experience, analytics is critical. Mobile app reports are tailored for mobile app developers and marketers to help them understand the entire journey of mobile customers from discovery to download to loyalty. And, if you apply this with UserID, then the business will be able to better understand user behavior through devices. Read how Certain Affinity uses Google mobile app analytics to improve game design.
9. Improved electronic commerce (Ecommerce) - a complete update of Google Analytics in the definition and evaluation of e-commerce. She provides clear and understandable statistics on important new metrics about shopper behavior, including conversions: product details views, "Add product" (to cart) actions, internal campaign clicks (number of user clicks on internal campaign ads), internal campaign performance metrics, checkout funnels as well as sales. See e-commerce case study by Brian Gavin Diamonds .
10. Remarketing - Remarketing with Google Analytics will help you easily build an audience based on the behavior of people who visit your website and mobile app. This audience is then available for remarketing campaigns in AdWords, Display Networks, and DoubleClick Bid Manager. Read also how TransUnion drastically increased conversions with Google Analytics Premium.

In this article, we found a lot of interesting things for ourselves, we hope you also liked it. As a Google Analytics VP would write, "Stay tuned. Hooray for the next decade!
Based on materials Google Analytics
Translation: SMM specialist of a strategic Internet marketing agency Star Marketing Irma Nanovskaya