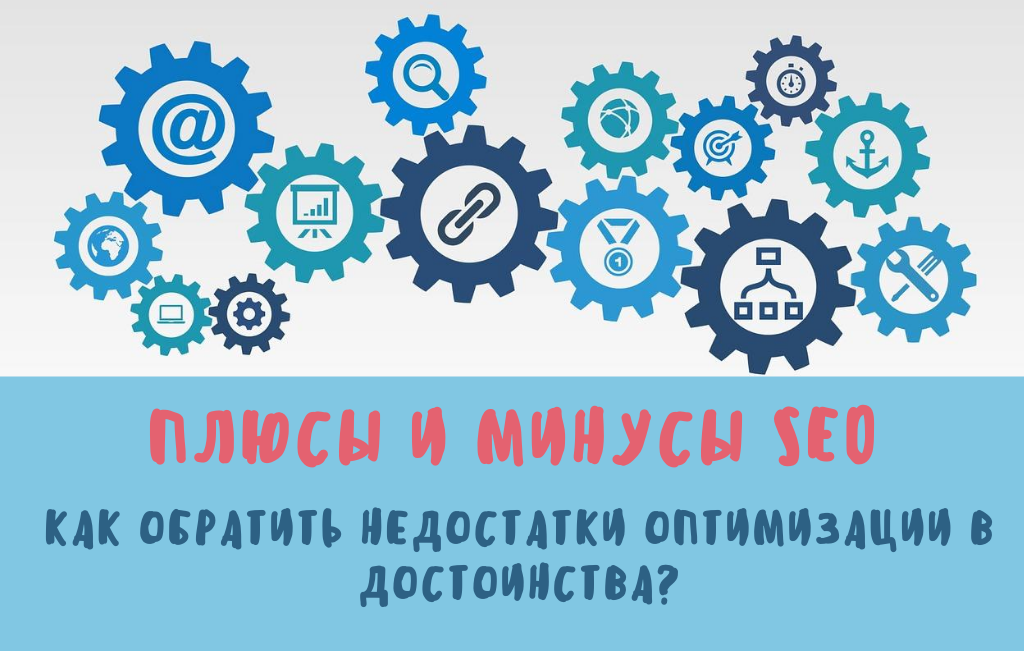 "We will provide your site with a place in the top search results, increase traffic, and with it sales!" - promise SEO-specialists. Does it really work? Like any marketing process, SEO has its pros and cons. How, knowing about them, to optimize so that it gives the expected results?
Help: SEO (Search Engine Optimization) is a complex work on the site so that it matches the algorithms of search engines. Then they perceive it as a suitable result for user requests and show it on the first page of the search results.

Thoughtful SEO site optimization - a guarantee that your web resource will be in the Top and an interested audience will visit it. A few research findings: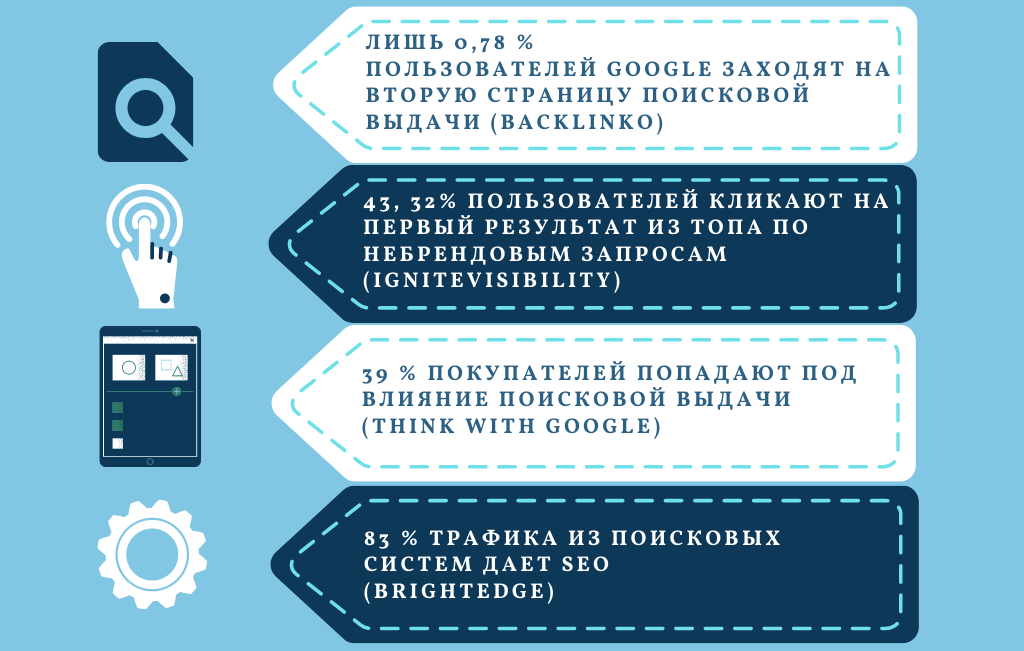 The influence of user behavior on rankings is large, and several hundred technical criteria are based on it. Without SEO - a diverse analysis and comprehensive work with web pages, you will not get a place in the Top.
Pros of SEO
An interested audience comes from organic search results, makes purchases or orders services.
The quality of the design of web pages and content on them is improving, which attracts Internet users.
Thanks to SEO, the site becomes authoritative for the audience: 85 % users turn to organic results, and not to advertisements at the top of the page (Ignitevisibility study).
Audience coverage is not inferior to indicators from advertising campaigns.
Advertising: Blogs and other resources leave a lot of information about the site. This is an additional source of traffic.
At different stages of work on optimizing a web resource, the number of visitors gradually increases and trust in it grows.
The results from SEO can be long lasting, depending on the means and methods that have been applied.
Investments at the start of optimization are lower costs than a constant payment for advertising.
Cons of SEO
All the expected results of the promotion appear after 4-6 months.
Whether a web resource will be in the Top depends on compliance with the algorithms and requirements of search engines. They change frequently, filters appear that track pages with outdated promotion methods and impose penalties.
High competition: many work on the quality of web resources, so you will have to fight for a place in the Top.
Promotion is influenced by how users behave on the site, how long they stay on it, whether they navigate through pages, fill out and submit forms, and make purchases.
Costs will be required: for an SEO specialist, an analyst, a web developer, a copywriter, for software and SEO tools. If you master optimization on your own, you need to invest a lot of money and spend a lot of time only on training, not to mention setting up your Internet resource.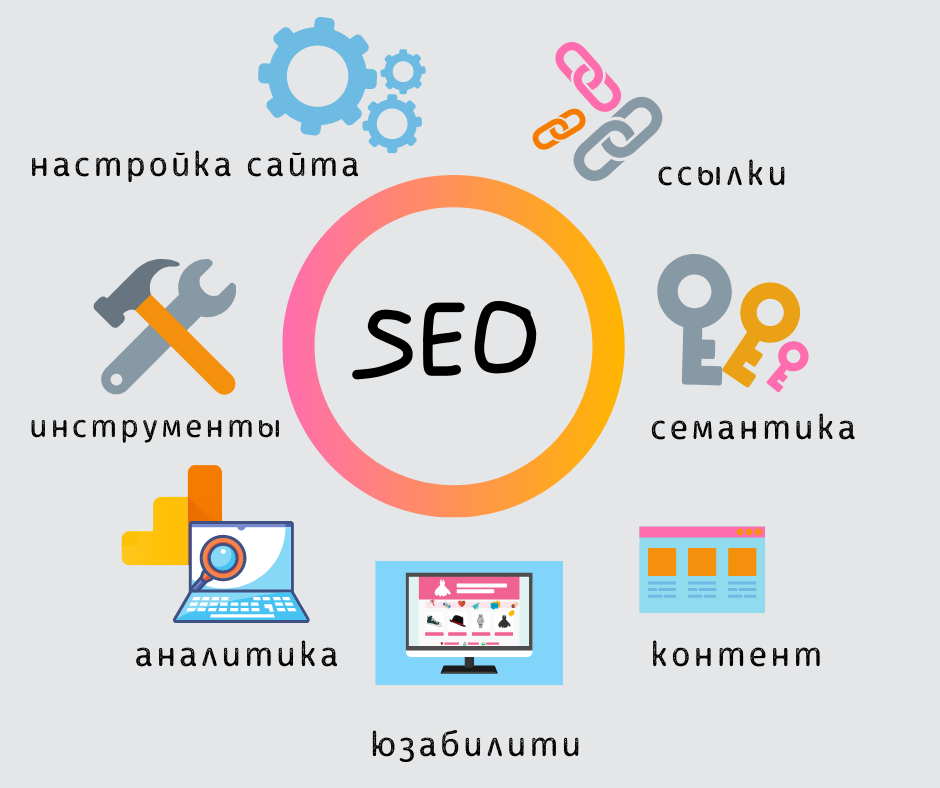 How to optimize a web resource, considering the cons of SEO
Let's pay attention to two of the many factors that significantly affect the ranking: the behavior of site users and its compliance with the technical requirements of search engines. They have disadvantages that need to be carefully worked out in order to minimize their impact or turn them into advantages. This will help to quickly adapt web pages to search algorithms.
Dependence on user behavior on a web resource
It would seem impossible to influence whether a visitor will be active on the site. However, with the help of SEO, a lot can be done so that it does not go to competitors and perform targeted actions on a web resource. Every time you fill out a lead form, click a link, or make a purchase, you earn points towards your web page's authority for search engines. According to statistics, 69 % users say that they are more likely to buy a product or order a service if the landing page or online store responds to their requests. The web resource should have everything that the visitor is looking for:
Products and services with descriptions "for people" or interesting and useful articles if it is a blog.
Detailed reviews, not just "the product matches the description", answers to questions,
reader comments.
Quick feedback, user support.
Attractive design, easy navigation, stimulating calls to action. A/B testing can be applied to determine their best options.
Clear and concise forms to fill out.
Favorable offers: promotions, discounts, gifts, etc.
The promise of something new and interesting for the visitor, so that he bookmarks the site in the browser and visits there more often.
All this implies comprehensive painstaking work with web pages. The results from SEO remain for a long time and consistently work for promotion to the Top in a natural way - the site becomes popular because people like it.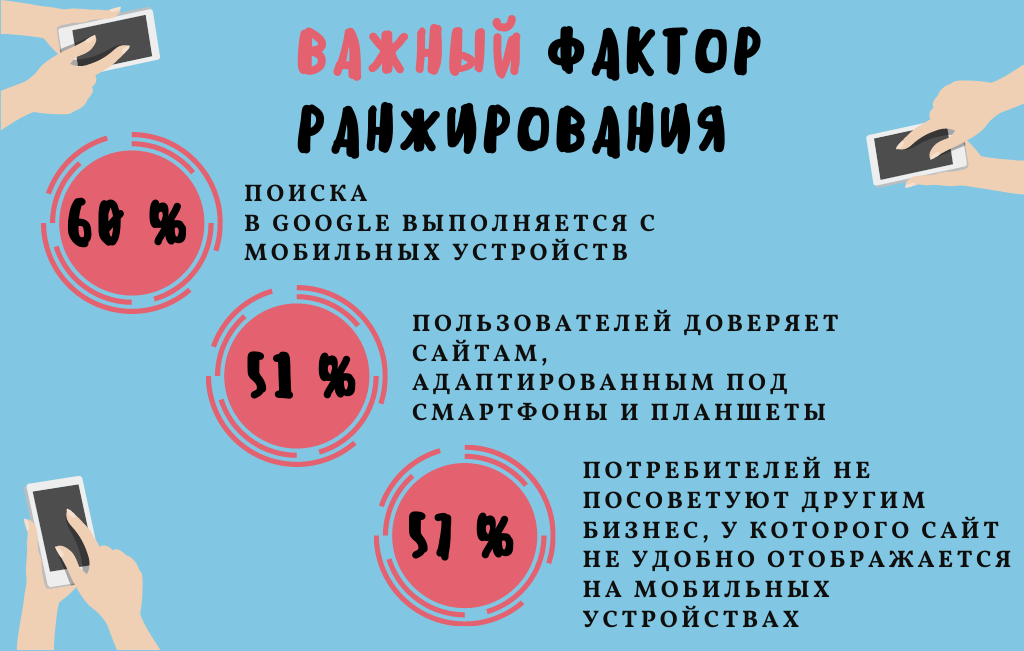 Technical compliance with the requirements of search engines.
We need constant analysis of changing search and commercial algorithms in order to adapt the site to them in time. There are over 30 services and programs for different SEO tasks.
Depending on the results of the audit, the following "technical" work is carried out:
The structure of a web resource is organized so that search robots can "read" it, a site map is created for them, internal linking between pages.
The semantic core is formed in accordance with the expected requests.
Links to third-party resources are created.
The domain name is being worked on.
URLs, tags, snippet, headings, and other elements that affect ranking are designed.
Suitable unique texts, optimized illustrations and video content are created. They will need to be published and updated regularly so that the site is perceived by search engines as valid.
The resource adapts to mobile devices.
Eliminate HTML errors, etc.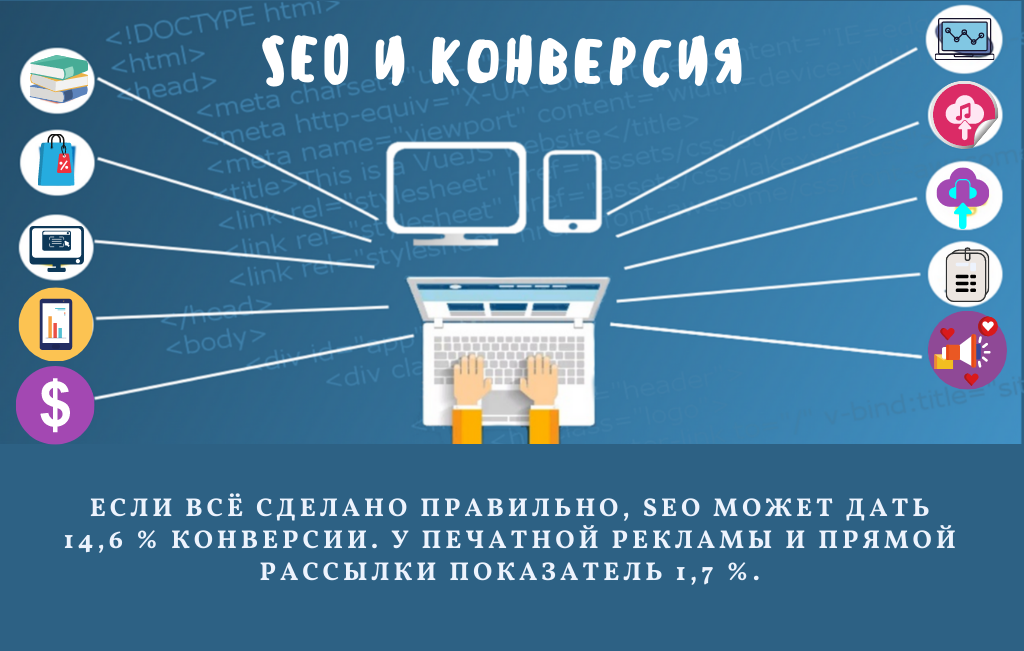 In order for the site to be maximally adapted to search engines and get into the Top, it is necessary to solve over 200 optimization tasks. Then it will be possible to take the maximum from SEO opportunities and minimize the impact of disadvantages.