Portfolio: Promotion Dental clinic DENTALIKA (Odessa)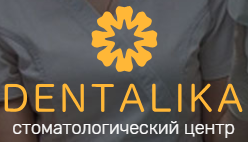 Client: Dental Center Dentalika is one of the leading dental clinics in Odessa, providing a wide range of quality dental services.
Client goals:
Increase visibility and attract new patients.
Increase in requests for appointments and consultations.
Increasing awareness of the services provided and the benefits of Dentalika.
Increase conversions and attract new customers on a long-term basis.
Steps taken by StarMarketing agency:
Keyword research: StarMarketing conducted dental related keyword research and competitive analysis to identify the most relevant queries and develop an effective advertising strategy.
Creation of advertising campaigns: StarMarketing has developed campaigns in Google Ads, including search ads and ads on the Google Display Network. Each campaign has been carefully customized with relevant keywords, ads and relevant landing pages on the Dentalika website.
Ad Optimization: StarMarketing created attractive and informative ads highlighting the benefits and quality of Dentalika services. Appropriate calls to action were used to encourage clients to request an appointment and consultation.
Targeting and geographic customization: StarMarketing has identified the target audience and targeted advertising campaigns based on geographic location, interests and user behavior in order to achieve maximum relevance and advertising effectiveness.
Ad Extensions: StarMarketing has used various ad extensions, such as site link extensions, callout extensions, review extensions, and pricing scheme extensions, to provide additional information and get more attention from potential customers.
Monitoring and optimization: StarMarketing regularly monitored and analyzed the results of advertising campaigns, making adjustments to the strategy in order to achieve maximum efficiency and optimize advertising costs.
The results of the promotion of the dental clinic:
Increasing visibility and attracting new patients: Advertising campaigns have increased the visibility of Dentalika and attracted more potential customers who were actively looking for dental services in Odessa.
Increase in requests for appointments and consultations: Through effective advertising and appropriate calls to action, customers have become more active in contacting Dentalika for dental care.
Raise awareness: Through the presence of advertising on Google, Dentalika was able to raise awareness of the services provided, the benefits and the quality of their dental services.
Increase in conversions and new clients: Through optimization and conversion tracking, Dentalika was able to increase the number of clients who booked an appointment or received a consultation through the website.
The joint work of Dentalika and StarMarketing on advertising in Google Ads has made it possible to achieve significant success in attracting new customers and strengthening Dentalika's position in the dental services market in Odessa.
Results of advertising management in Google Ads project: Dental clinic DENTALIKA (Odessa)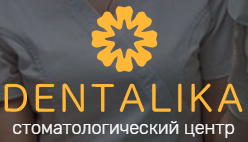 Website:
dentalikaodessa.od.ua
Goals:
New clients of the clinic via the Internet
NEW
Development of an online advertising strategy with sales forecast in Google Ads and Facebook Ads

↑↑↑↑↑
A significant increase in the share of sales from the Internet.

+25%↑

Click through rate in search ads

-71%↓

Reducing the cost of recording a new client for 3 months of work

Stock

Development of a plan of promotional events to improve the conversion of online advertising
Services used:

 
---