Portfolio: Promotion Aristo: Laser cosmetology studio in Odessa (Ukraine)
Project details
Date of release : 07.2013
Website address : aristo-studio.com.ua
Category : Corporate website
Design type : unique
Client: Studio of laser cosmetology "Aristo" in Odessa, providing modern services in the field of cosmetology.
Problem: The Aristo company needed to develop an attractive and functional website that would reflect their professionalism and the level of services provided. In addition, there was a need for an effective advertising strategy that would help attract new customers.
Task: Develop a website that reflects the uniqueness and high level of services of the Aristo studio, and create an advertising campaign in Google aimed at attracting new customers in Odessa.
Star Marketing Strategy:
Site development: The StarMarketing team has developed an attractive and user-friendly website. The site has been optimized to load quickly and display correctly on all devices. A block for online registration for procedures is included, which simplifies the process for potential clients.
SEO optimization: The site has been optimized for search engines, including the proper use of keywords, setting up meta tags, and creating SEO friendly URLs.
Advertising on Google: StarMarketing launched an advertising campaign in Google, the purpose of which was to attract new customers from Odessa and the surrounding area. The campaign included contextual advertising and the Google Display Network.
Results of advertising management in Google Ads project: Aristo: Laser cosmetology studio in Odessa (Ukraine)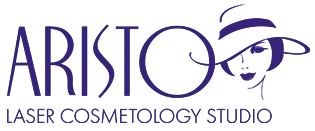 Website:
aristo-studio.com.ua
Goals:
Sales of cosmetic services
Increase in the number of clients: During the first three months after the launch of the site and the advertising campaign, the number of new clients of the Aristo studio increased by 30%.
Sales growth: As a result of the increase in the number of clients and website traffic, sales of Aristo studio services increased by 25%.
---