Portfolio: Promotion Residential Complex "Lvovsky" (Kyiv, Ukraine)
Project details
Date of release : 06.2014
Website address : lvivskiy.kiev.ua
Category : corporate website, landing page
Design type : unique
Residential complex "Lvovsky" is a cozy modern housing in a new building just 2 km from Kyiv. More than 14 houses have already been built in the residential complex "Lvovsky" (the deadline for completion of the house is 9-12 months). Developed infrastructure with everything necessary for comfortable housing, autonomous heating in each apartment, direct minibus to the nearest metro (less than 10 minutes away).
The main task of the site:
1) collection of leads (applications) for a callback
2) collecting leads for a free transfer
3) positioning of LCD Lvovsky based on the USP and the main competitive advantages
Additional tasks of the site:
1) informing site visitors about current prices for apartments, which houses are rented and which layouts are available
2) encouraging site visitors to subscribe to communities of the residential complex in social networks
The site was created with an emphasis on search engine promotion and contextual advertising.
Results of advertising management in Google Ads project: Residential Complex "Lvovsky" (Kyiv, Ukraine)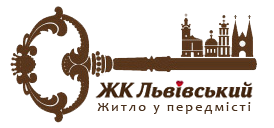 Website:
lvivskiy.kiev.ua
Business:
Property: Residential Complexes
Goals:
Sale of apartments on the Internet
Period:
2014-2017 (in 2017 all apartments are sold out)
-57%↑
Reducing the cost of customer acquisition

+68%↑
Increase in the total number of apartment sales

+210%↑

Increase in the number of site visitors

+470%↑

Increasing the number of calls to sales departments

9.3%↑

Average Ad/Keyword Quality Score
Services used:

 
---