Portfolio: Promotion A-mur: Women's underwear online store (wholesale and retail)
Client: A-mur is an online store specializing in the wholesale and retail sale of lingerie.
Client goals:
Increase visibility and attract new customers to the online store.
Increase sales and conversions.
Raise awareness of the A-mur brand and its offerings.
Establishing a position as a leader in the industry and overcoming competition.
Steps taken by StarMarketing agency:
Keyword and Competitor Research: StarMarketing conducted a keyword research related to lingerie, analyzing competitors and their advertising strategies. This helped identify the most relevant queries and develop an effective advertising and SEO strategy.
Creating Google Ads Campaigns: StarMarketing has developed Google Ads campaigns that include search ads, Google Display Network ads, and remarketing campaigns. Each campaign has been carefully customized with relevant keywords, ads and relevant landing pages on the A-mur website.
Website Optimization for SEO: StarMarketing audited A-mur's website and optimized its structure, content, and meta tags. Keyword research was done and a quality content creation strategy was developed to increase search engine visibility and drive organic traffic.
Building a Link Profile: StarMarketing has developed a strategy to create a quality link profile for A-mur. Relevant and authoritative web resources were researched and selected for linking, which increased authority and ranking in search engines.
Monitoring and optimization: StarMarketing conducted regular monitoring and analysis of the results of advertising campaigns, SEO indicators, traffic, positions in search engines and conversions. This allowed us to optimize the strategy and achieve maximum advertising and SEO efficiency.
Results:
Increasing visibility and attracting new customers: Google Ads campaigns and SEO optimization helped to significantly increase A-mur's visibility and attract new customers who were actively searching for lingerie on the Internet.
Increase Sales and Conversions: Through effective advertising and improved search engine rankings, A-mur was able to increase sales and increase conversions on his website.
Increased Brand Awareness: Through advertising on Google and improved search engine visibility, A-mur was able to achieve greater awareness of its brand and its offerings among online shoppers.
Establishing a Leadership Position in the Industry: Through an integrated approach to advertising and SEO, A-mur has been able to establish itself as a leader in online lingerie sales and overcome the competition.
The collaboration between A-mur and StarMarketing on Google Ads and SEO has led to significant success in attracting new customers, increasing sales and establishing itself as a leader in the lingerie industry.
Results of SEO promotion of the project: A-mur: Women's underwear online store (wholesale and retail)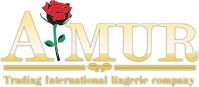 Website:
www.a-mur.com.ua
Business:
Fashion & Style
Goals:
Wholesale and retail sales of lingerie
Period:
from 2016 to 2018
+2500


Search queries in Google and Yandex

Interregional website promotion

Development of SEO structure according to user requests

150%

SEO traffic growth
---