Development of a selling online furniture store from StarMarketing
We offer professional assistance - the creation of a furniture website, a convenient and multifunctional online furniture store, as well as a full range of web services to attract and maintain the interest of your customers.
PERSONAL CONSULTATION FOR YOUR BUSINESS PROJECT
1. TYPICAL MODULES FOR FURNITURE BUSINESS
Constructor of additional elements for a product

Photo gallery

Filter and sort goods by cost, by type of premises, by color, etc.

Quick search

Additional, special and popular offers generators

Photo slider for promotions, products, etc.

Modules of discounts and promotions
Callback form

Online application for a specialist visit

Online shopping cart

Online payment

Quick checkout form

Possibility to send an application by Email and SMS

Report on the order to Email and phone number of the client

Application report in the site administrator's office
Delivery service

Adding a product via Excel

1C

Multistore

Multilanguage, multicurrency and multiregionality of the site
SEO module + basic SEO site optimization as a gift

ABOUT

online consultant

H

News blog (community)

A

Google and Yandex analytics
Feedback module

3d map

Email newsletter module

Video library

Online calculator for calculating the size and cost

Client's personal account
2. OUR EXAMPLES OF CREATING SITES FOR THE FURNITURE BUSINESS
3. OUR EXPERIENCE IN PROMOTING FURNITURE SITES
Online furniture store Cultural furniture
4. MODERN WEB DEVELOPMENT TECHNOLOGIES
Multiplatform

PC

laptops

Tablets

Phones

iOS

Android
Modern content management systems (CMS)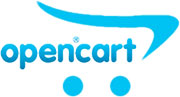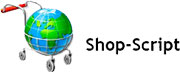 Crossbrowser compatibility






5. COST OF SITES FOR FURNITURE BUSINESS. TERMS AND STAGES OF WORK
Tentative dates
The exact timing of the creation of the site is approved only after the approval of the terms of reference
approximate cost
The exact cost of creating a site is calculated only after the approval of the terms of reference
Stages of work
Filling out the brief

Pre-project study

Technical task

Website prototyping

Development or design selection

Layout and programming

Website testing

Site content

Domain/hosting setup. SEO

Launching a project on the Internet
Do you want to know the exact cost and terms of creating your site?