Do you need to develop a website in a short period of time and inexpensively?
A website with a ready-made design (template) is best suited in such a situation.
Готовых дизайнов в Интернете очень много и трудно не ошибиться с выбором. Но благодаря нашему семилетнему опыту в сфере создания и разработки продающих сайтов с готовым дизайном, мы сможем подобрать для Вас и доработать именно тот вариант, который позволит привлекать больше целевого трафика, при этом используя минимальеые расходы, получая с этого больше продаж, чем ваши конкуренты!
PERSONAL CONSULTATION FOR YOUR BUSINESS PROJECT
Technical features of the template site
Site structure

We use modern web technologies (responsive design, HTML5, CSS3, etc.)

Website design and functionality

A well-thought-out structure and functionality of the site copes with simple tasks (purchase, call, subscription) no worse than a unique site
Multilingual site

Let your customers explore your offer in the language of their choice. They will thank you for it.

Installation of analytics systems

Successful website promotion is impossible without competent analytics and tracking advertising results.
SMO optimization

Proper SMO optimization significantly increases brand recall and repeat sales!

Adaptive design

Almost all modern template sites are suitable for convenient use on mobile devices.
Our approach to refining template sites
We choose the most convenient system (CRM) for content management. We select the most suitable ready-made structure for your site.

We finalize the finished site structure according to the sales tunnel developed by us specifically for your product.

We install and configure a content management system (CRM) with a Russian-language interface.

We involve the visitor with psychological triggers, marketing techniques and selling texts.

The site visitor should be told what your competitive advantages are, why it is necessary to make a purchase from you.

Reasonable creativity - all elements should be easy to use.

Each visitor should easily guess what and why he needs to click further.
At any time, the site visitor should be able to get all the information that is important to him.

The design should match the scope of your activity.

The developed site should be not only visually pleasing, but also selling.

The design should not complicate the use of the site and distract the visitor from the product itself.

A well-written sales text can significantly increase your sales. We know how to write sales texts!

The visitor should easily find the right product or service and easily place an order.

The visitor should remember exactly your site and wish to visit it again at the next need.
Our examples of creating websites with template design
Contract manufacturing, PCB assembly

Online store for windows, doors and energy-saving materials

Online store of accessories for gadgets

Online store of roofing accessories

Enterprise for the disposal of oil waste
Our experience in promoting template sites
Modern web development technologies
Multiplatform

PC

laptops

Tablets

Phones

iOS

Android
Modern content management systems (CMS)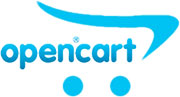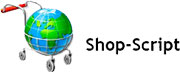 Crossbrowser compatibility






The cost of a template site. Terms and stages of work
Tentative dates
The exact timing of the creation of the site is approved only after the approval of the terms of reference
approximate cost
The exact cost of creating a site is calculated only after the approval of the terms of reference
Stages of work
Filling out the brief

Pre-project study

Technical task

Website prototyping

Development or design selection

Layout and programming

Website testing

Site content

Domain/hosting setup. SEO

Launching a project on the Internet
What to choose - a template or a unique website design?
Sign up for a consultation right now
and you will be given an answer to your question at a convenient time for you!