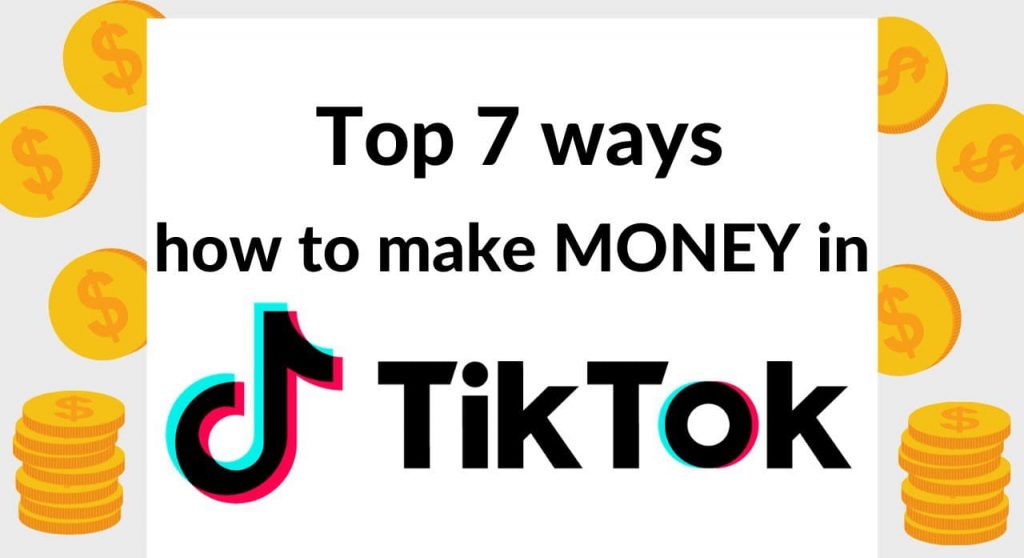 While Tik Tok doesn't have YouTube pay-per-view monetization, it even makes millions of dollars on this social network! Although the platform was originally created for young people, its audience is replenished with people of different ages and professions. TikTok is no longer only for entertainment, but also for work. Consider the benefits of this social network and the 7 most popular types of bloggers' earnings.
Advantages and features of working in Tik Tok
This is a social network with an audience of over 700 million regular users. TikTok is a worldwide business platform for quick sales, where the duration of commercials is 5-10 seconds. They completely hold the viewers' attention, because according to a study published in The Telegraph, on average, people are able to focus on information for 8 seconds.
Pros of the "technical" side of Tik Tok:
The editor provides options for creating videos that save time. While filming a scene, you can pause and continue recording – no editing is required. Masks and filters will decorate the video, music and sounds will complement the audio accompaniment.
The video gets into the recommendations for free.
Really quickly gain thousands of subscribers.
To make money on social media, you need to expand your audience. The main tool is advertising. In Tik Tok, it is created in the format of short videos and promoted on the Internet. Getting a constant stream of subscribers from advertising is obtained only by mastering marketing, targeting and the psychology of the target audience.
You will either have to spend a lot of time and gain experience before the investment pays off and income appears, or entrust the setup of targeted advertising in TikTok to professionals and make a profit much sooner. They conduct campaigns taking into account the needs of the target audience, trends in the client's business niche and promotion secrets. An integrated approach increases the number of subscribers and leads to stable sales growth.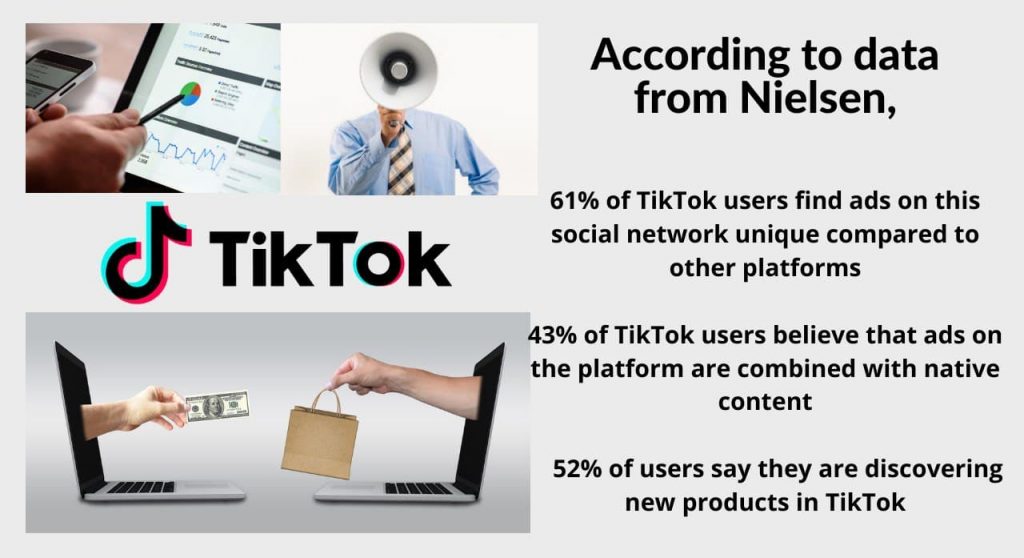 Monetization
Tik Tok uses virtual coins. For them, users buy stickers and give them to bloggers in gratitude for the stream. Stickers are priced in "local currency" – Tik Tok Coins and are sold for the corresponding amount of money. The price of 100 coins is $ 1, the average cost of 1 sticker is 10 coins.
The blogger receives 80% of the value of the gift. Out of 10 coins, 8 will be credited to the account. The amount of $ 10 or more is withdrawn to PayPal. The site takes a commission of 3.8%. TikToker's earnings depend on the solvency of its audience, the quality of advertising and promotion. Let's take a look at the 7 most profitable ways to make money on Tik Tok.
Record viral videos and collaborate with advertisers
What is it that bloggers are filming that famous brands are willing to pay them big money? Most of Tik Tok's "stars" have gained an audience thanks to "pampering":
Ip-dubbing, or "open your mouth," synchronizing with singing on a popular track.
Shoot funny pets.
Post funny scenes from life.
Create parodies of artists, scenes from films, cartoons, etc.
If you create engaging videos, you can get substantial income within a few months from the beginning of the publication of videos.
What popular high-income bloggers have become famous for: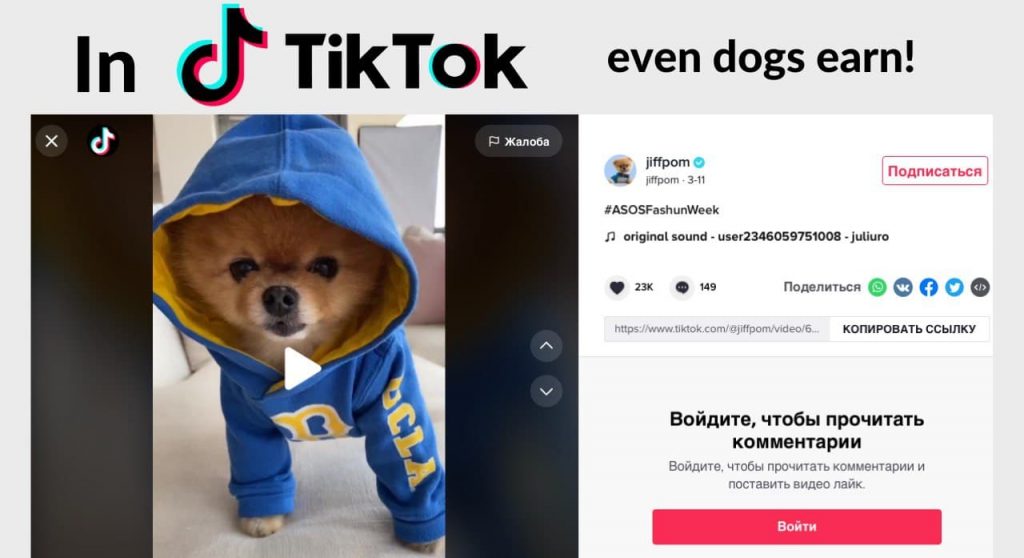 Sell your services through live broadcasts
Important! Only accounts with 1,000 subscribers can start streaming.
Live videos are called streams. The blogger shows a master class, answers questions from the audience, or plays a computer game on the air. This is how specialists of any profession sell their professional services:
Hairdressers.
Photographers.
Psychologists.
Private clinics, dentistry, beauty salons.
Experts creating courses, trainings.
Artists, etc.
The blogger shows how he performs the services that he offers to potential customers, shares useful tips or shoots an interesting story and attaches a promotional code with a discount to the video. Among the audience, Tiktoker not only finds clients, but also receives monetary rewards on the air in the form of donations or gifts. Viewers send stickers, which the blogger later converts into money.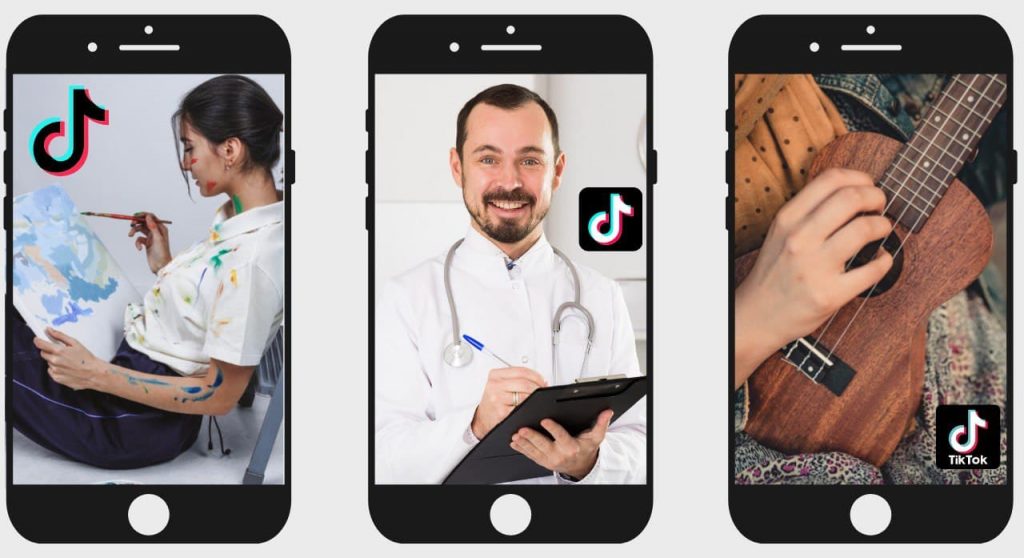 Sell goods
Through Tik Tok, they sell things with Ali-Express, cosmetics, accessories for smartphones, clothes, dishes, etc., make reviews on products, test them for strength on the air, show their use. Customers contact private messages or are directed to the website of the online store by typing a short link or promotional code. Live auctions are held and goods are sold.
Participate in affiliate programs
On cooperation with companies or colleagues on Tik Tok, accounts starting with 5,000 subscribers are earned. Affiliate programs are common among small and medium businesses. An online store orders a beauty blogger to review mascara. Tiktoker shoots a commercial with a short link to the site, which a potential client enters into the browser search manually. For each customer, the online store credits the blogger with a cash reward.
Important! In Tik Tok, it is not possible to attach a clickable link to a site. Use short links or promo codes.
SEO agency be True Media cites the following statistics of Tik-Tok bloggers' income from advertising: over 100,000 subscribers – an advertiser pays for a post from $ 100 to $ 200, an audience from 200,000 to 1 million – $ 1,000 and more. A representative of another agency, who wished to remain anonymous, reported lower prices: from 250 to 27,000 UAH. per post.
There are no fixed rates in this area, so the blogger's income depends on which companies he works with or whose accounts he advertises. A TikToker who is ignorant of marketing and advertising for the same job can earn ten times less than one who has experience in such a business.
You can find affiliate programs:
If you write an email to the e-mail of the online store with a proposal to create a promotional video on Tik Tok. Attach a link to your account and portfolio.
When Tik-Tok blogger gains over 50,000 subscribers, advertisers find him and offer cooperation.
On store websites. If a merchant offers affiliate programs, this is indicated in the footer of its web page.
In CPA networks. These are intermediary sites between advertisers and publishers.
In Tik Tok, adding @ mentions to your videos as a way to attract "promoted" bloggers or brands to collaborate.
Searching for a browser for the query "affiliate programs".
Promote music
Thanks to Tik Tok, the song "Old Town Road" has received 700 million views.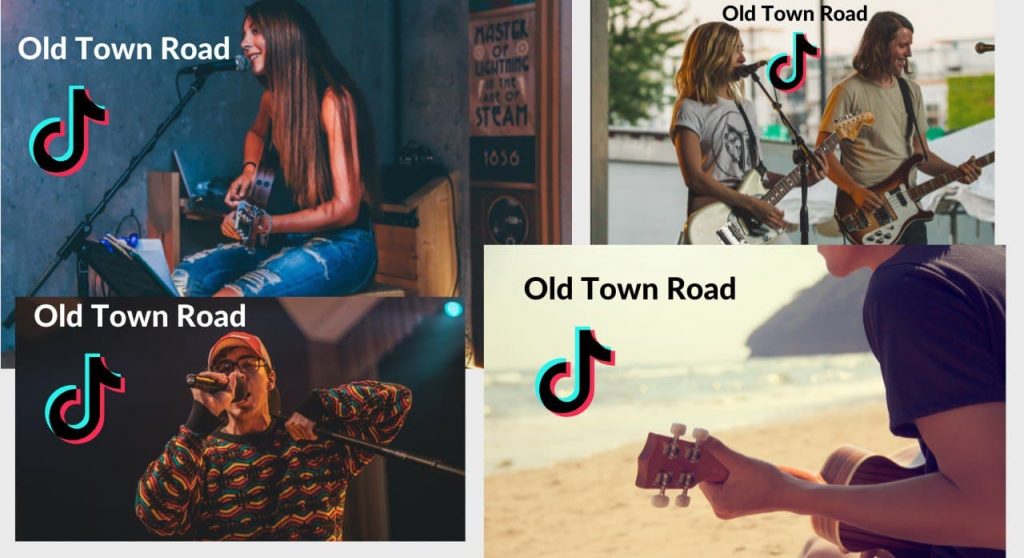 Bloggers put the track in the background, indicating its name and author, make covers, parodies of the video, or simply open their mouths to the original performance of the song. TikToker of "average popularity" earns $ 100-200 for advertising a musical composition.
Administer accounts
Most entrepreneurs are busy creating and selling their products and do not have enough time to manage pages on social networks. They hire administrators. For working on a TikTok account, you can get from 3,500 – 10,000 UAH per month. If you maintain a profile of a well-known brand, the payment is calculated in hundreds of dollars.
Promote YouTube or Instagram channels
Pages from other social networks are linked to the TikTok account. It becomes possible to add an active link to them. This is how additional traffic is attracted to YouTube, which increases views and income from monetization. Through Instagram, they are directed to online stores. So they promote their channels or someone else's for a fee.
Tik Tok users are millions, and those who have catchy content and established advertising make money. Talent and a sense of humor are not enough. Professionals help to develop an account for such earnings.