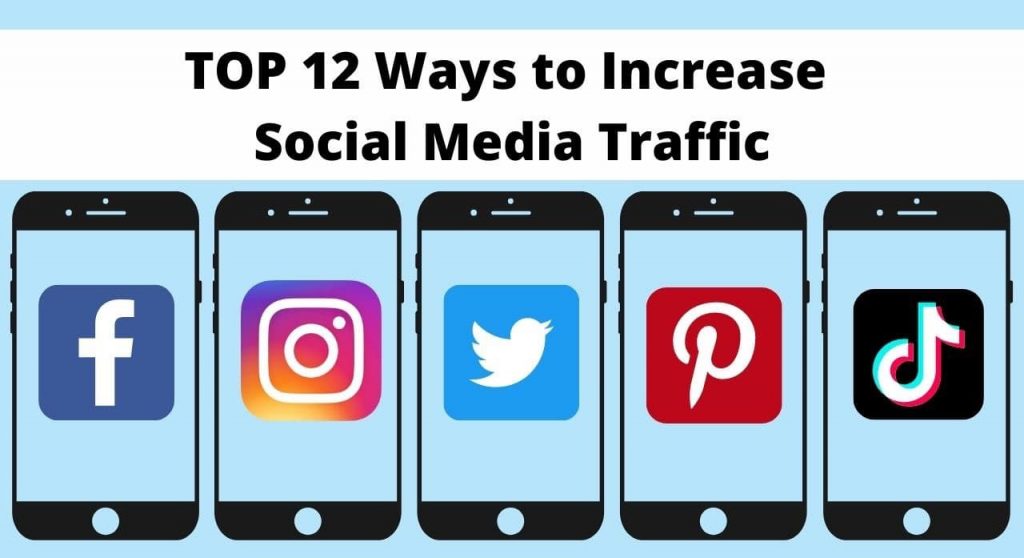 Significant traffic comes from social networks to the site. Its share in business and marketing – 18.05%, fashion and beauty – 11.8% (Growth Badger Research). Accounts and thematic groups gather an already interested audience. In social networks, users spend enough time to have time to attract and direct them to the site.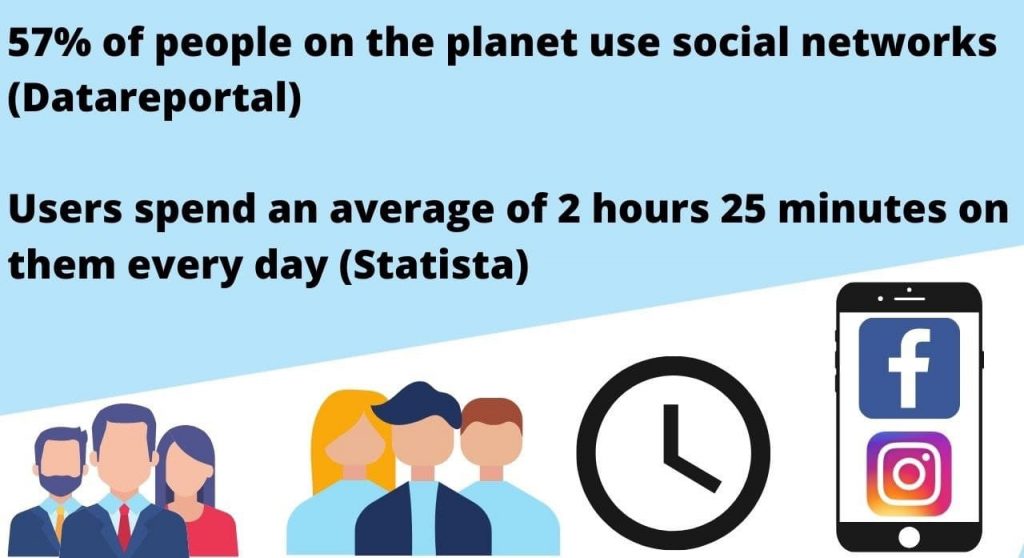 You will be able to reach and attract more target audience if you comprehensively work on the website, account and publication design. Let's take a look at 12 ways to increase your social media traffic.
Improve the quality of web pages
High traffic to your account does not guarantee an increase in website traffic. If the web page takes a long time to open, half of the audience won't wait and will cancel the action. The site is optimized to speed up loading.
A responsive design for mobile devices is also essential. If a horizontal scroll bar appears or blocks are not fully displayed, few visitors will stay on the site.
Optimize your social media profile
The section "Biography" or "About Me" is an opportunity to offer customers goods or services in a few words, therefore:
In the "header" of the profile, they list their proposals, decorating them with thematic symbols.
Indicate a hyperlink to the site. The visitor will be able to go directly to the online store or blog.
Use the company logo in the avatar.
They style the profile in accordance with the brand design.
Key words are mentioned in the account description.
Taplink service allows you to attach multiple links to sites. This way, social media can direct visitors to product pages and other company accounts. A link to Taplink is placed in the profile header. Links appear in the window that opens.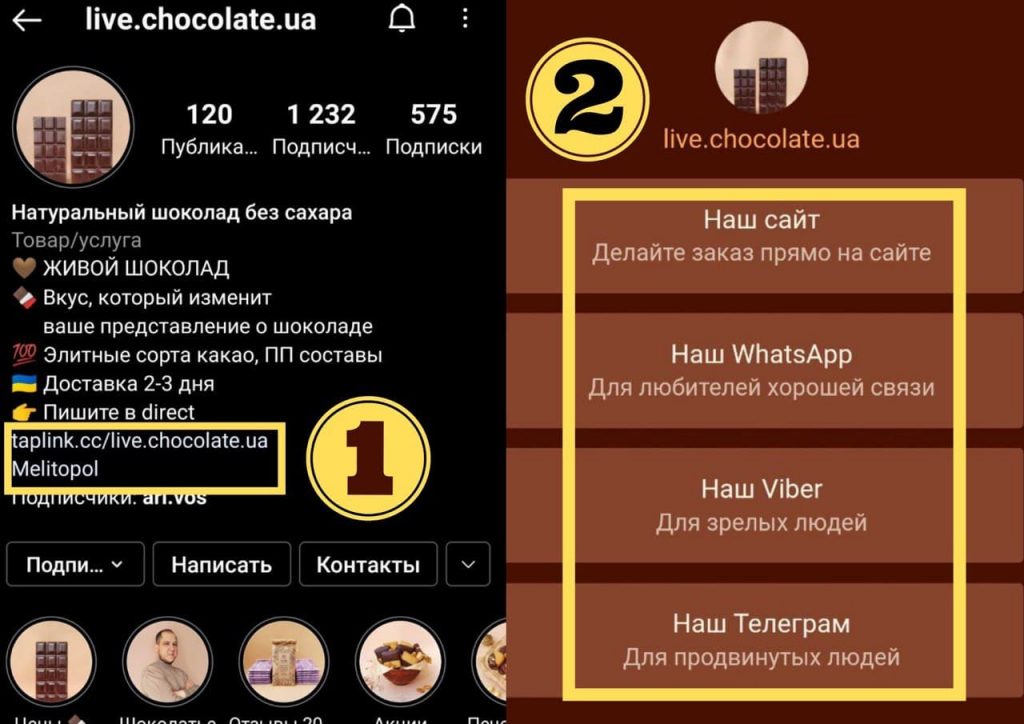 Use memes
Classic images on Facebook and Instagram give 5% audience engagement. Memes provide 50% reach when organic interaction reaches 60%. (The NyuDispatch).
I want to share pictures with humor to amuse friends. Even large retailers publish memes on social media. For example, Burger King on Instagram: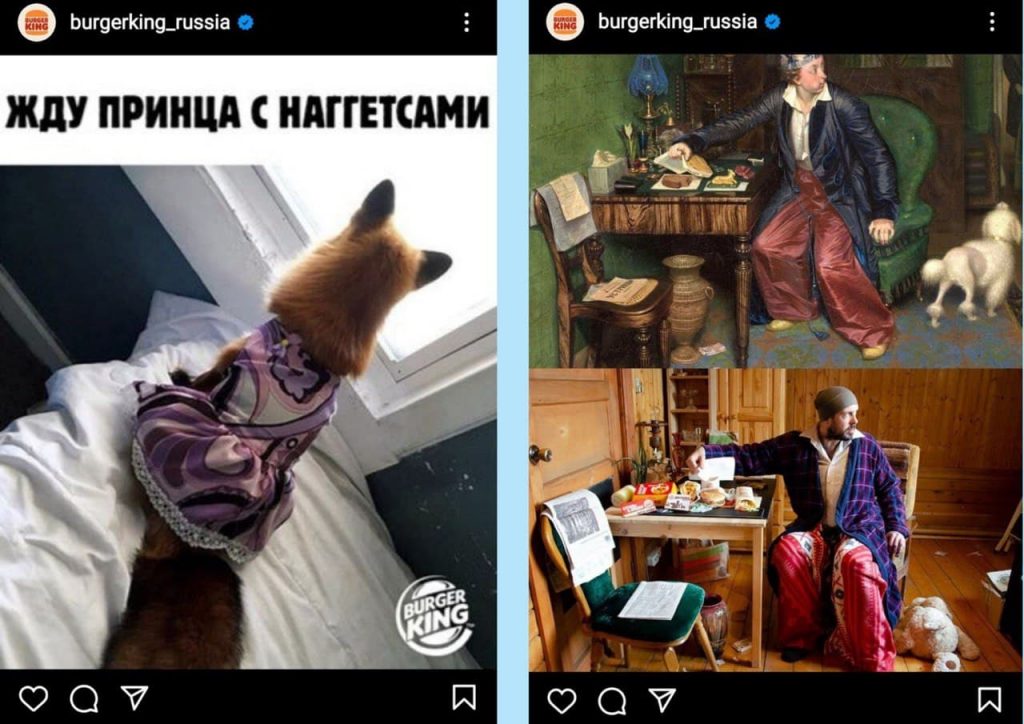 By mentioning your company or product in a meme, you will be able to attract the attention of readers, evoke pleasant feelings and increase the number of reposts. The plots are based on screenshots from films, cartoons or popular images.
If you create a photo for a meme yourself, it is more likely that it will go viral. Why not agree with your team to shoot funny scenes with goods or gags from everyday work that will be understandable and interesting to potential clients? At the same time, they avoid jokes about delicate things, ridicule of the audience, so as not to offend their readers.
Blog with evergreen content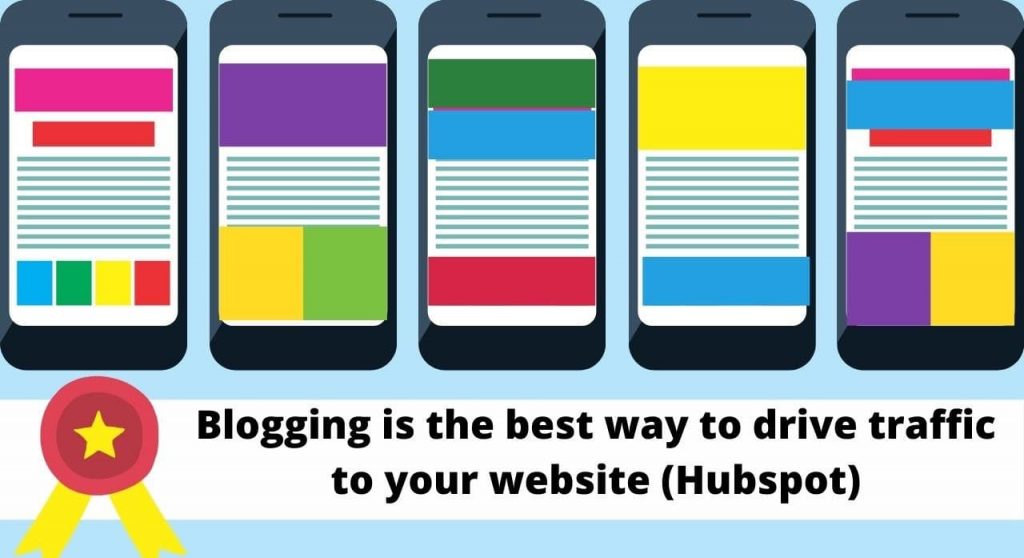 We create posts and stories on social networks, giving a taste of information from a blog article, and directing readers to it. Arouse interest and make access to the sequel convenient for users.
Each new publication is deliciously told in a story with an active link to the article. We publish links to "old" content. Guides, instructions, informational articles are useful and relevant after a while, delight all year round, like evergreen trees.
Use hashtags
Placing tags with keywords under posts and in stories is a way to attract more potential customers. Hashtags distribute publications in social networks by categories, users search for information on them.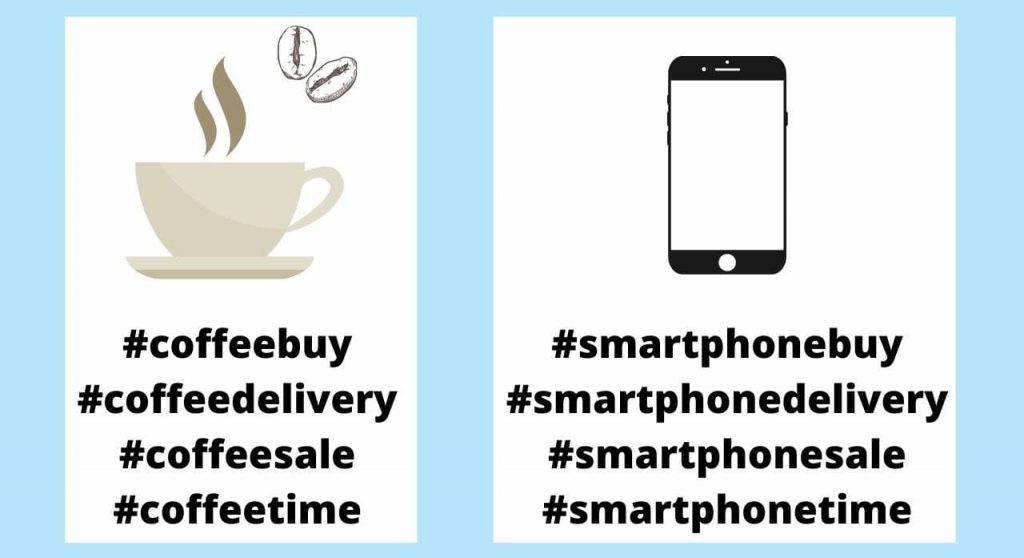 Indicate an active link to the site in stories
Sharing a product story or blog article is a quick way to grab attention and invite subscribers to visit a company's website. The hyperlink directs visitors to the site with one touch. This option is available for profiles with 10,000 subscribers or more.
Apply a call to action
This is that light friendly nudge that users often lack to click on a link or share a post. A call to action creates the illusion of dialogue. The following phrases are used:Узнайте больше в блоге.
Find out more in the blog.
Visit our official website.
Click to follow the link
Share.
Contact us.
Depending on the style of the company, age, status and activity of the audience, calls to action are formulated in "you" or "you". Youth content can be presented as from a peer, and in the business segment they use a business style.
Share content multiple times
Subscribers can skip the story with the blog advertisement and not scroll to the post in the feed. Periodically, content is re-shared. A post or story is made out with other quotes from the article, infographics or memes. This makes the message unique.
Expand your social media audience and develop relationships with it
More subscribers in your account – more visits to the site. Therefore, their number is increased in natural ways. Boosting subscribers will not increase site traffic. We need a live audience! To grab the attention of potential customers:
They present information outside the box, share new facts and statistics.
They conduct live broadcasts, talk about products.
They organize contests, giveaways for gifts among those who repost to stories or mentioned in the comments those who may be interested in the products.
Indicate a link to the profile in their accounts of other social networks.
Amazing statistics: only 11% of users get answers from brands to their questions. If visitors ask about something, don't ignore it!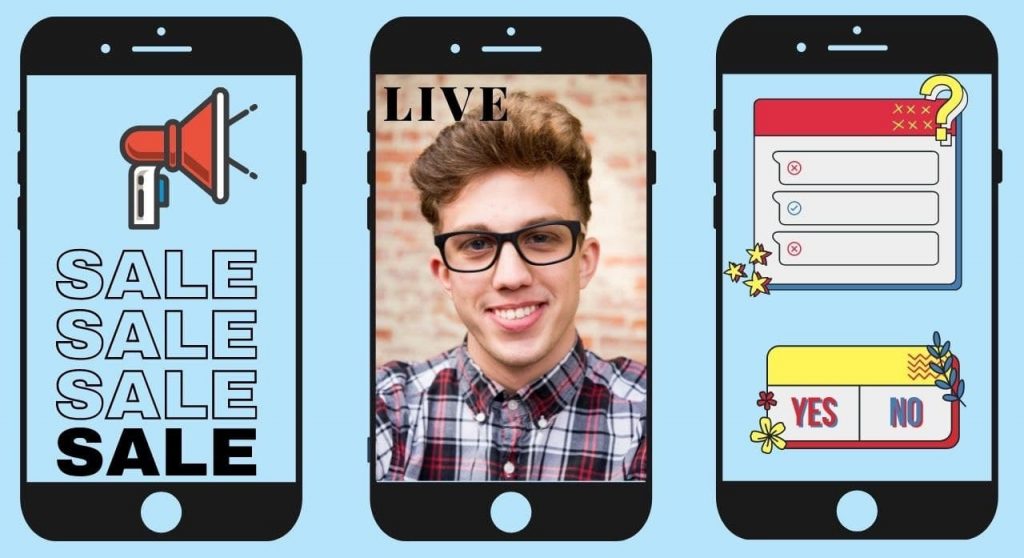 Subscribers are more likely to want to learn more on the site and start collaborating if they have formed a relationship with the "face of the company", with the image behind the profile on the social network. If you always respond to comments, the reactions of viewers of stories, such personal attention attracts followers.
Working on social media content
Sometimes the title of the article is the only way to impress a prospect. The headline is read by 80% of users, and only 20% pay attention to the text (Copybloger).
Less words – more visuals! Infographics, screenshots, pictures, animations attract attention and touch the senses. Special applications such as Story Art, Canva, etc. help to create original pictures.
The texts are structured with bulleted lists. Graphic elements are used to indicate items. Smilies in the text add emotion and emphasize noteworthy thoughts.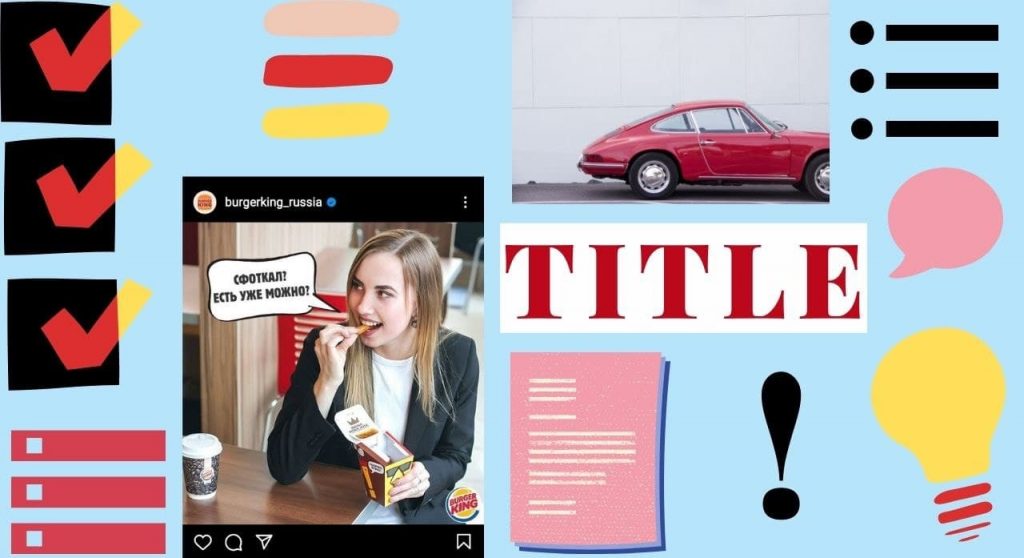 Post regularly when your subscribers are most active
This is often morning, noon, and evening. Page traffic statistics will show the most effective time to communicate with the audience.
The content plan and the work of copywriters helps to achieve regularity. Of the "technical equipment" used by the planners of publications in social networks and auto-posting.
Apply paid advertising on social media
The campaign is customized for the territory, age, profession, gender and other characteristics of the audience. Advertising is shown to those who may be interested in the goods and services of the company. The fee is charged for clicking on the link.
Setting up and maintaining targeted advertising in social networks from Star Marketing.
Social media visitors are not casual guests, but interested potential customers. Business accounts help grab the attention of your target audience and develop relationships with each subscriber. Users of social networks learn more about products, about the company's employees, see the activities of the enterprise, which inspires confidence. They get answers to their questions, go to the site and check out.