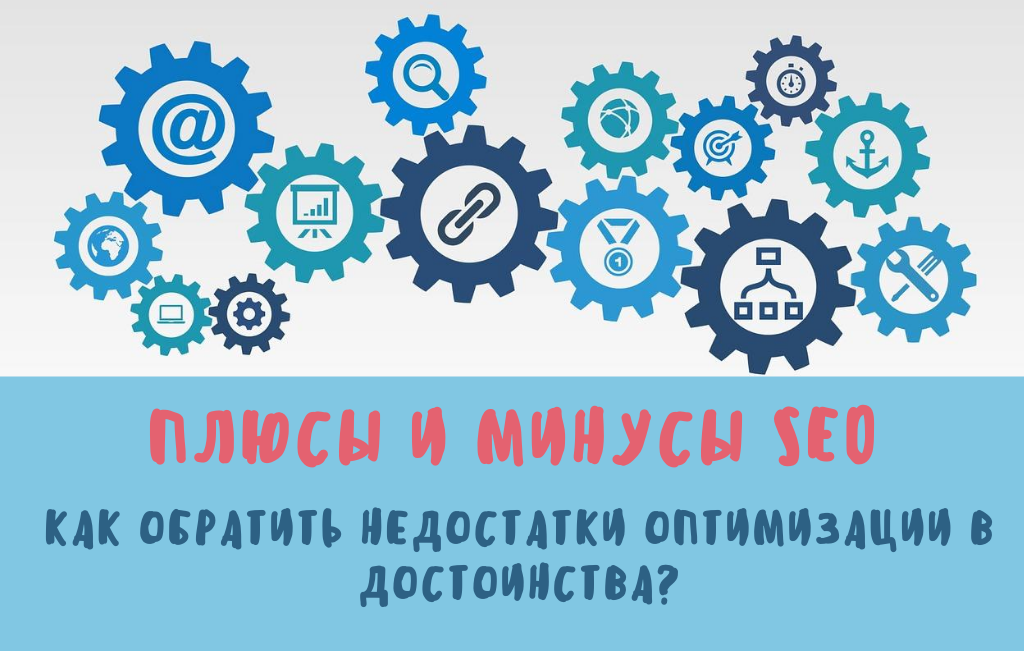 "We will provide to your website the place in the Top of search delivery, we will increase traffic, and together with him and sales!" – SEO specialists promise. The truth works? As any marketing process, at SEO has pluses and minuses. How, knowing about them to perform optimization so that it gave the expected results?
Reference: SEO (Search Engine Optimization) is complex work on the website that he corresponded to algorithms of search engines. Then they perceive him as suitable result on inquiries of users and show on the first page of delivery.

The thought-over SEO optimization pledge of the fact that your web resource will appear in the Top and him will visit the interested audience. Several facts by results of researches: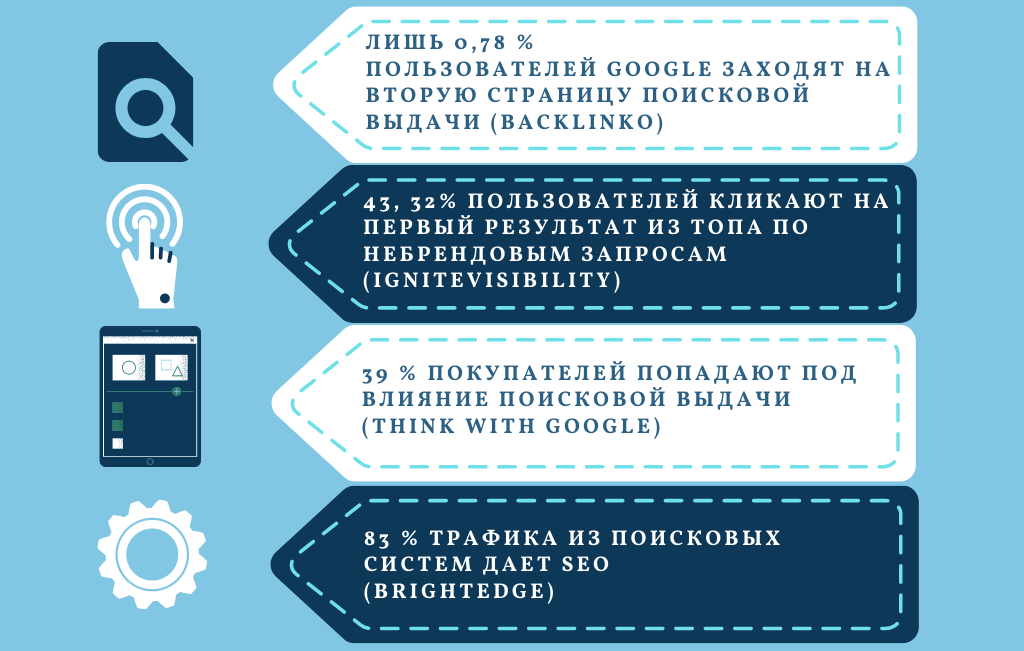 Influence of behavior of users on ranging is big, several hundreds of technical criteria are based on him. Without SEO – the versatile analysis and comprehensive work with web pages not to receive the place in the Top.
SEO Pluses
comes From organic delivery the interested audience, makes out purchases or orders services.
the quality of execution of web pages and content on them Increases that attracts Internet users.
Thanks to SEO the website becomes authoritative for audience: 85% of users address results of organic delivery, but not advertisements at the top of the page (research Ignitevisibility).
the Coverage of audience doesn't concede
to indicators from advertizing campaigns.
Advertising: in blogs and on other resources there is a lot of information on the website. It is an additional source of traffic.
At different stages of work on optimization of a web resource the number of visitors gradually increases and the trust to him grows.
Results from SEO can remain for a long time, depending on means and ways which were applied.
of the Investment on start of optimization are smaller expenses, than constant payment of advertizing.
SEO Minuses
All expected results of advance appear 4–6 months later. whether
depends on compliance to algorithms and requirements of search engines. They often change, appear filters which trace pages with outdated methods of advance and show penalties.
High competition: many work on quality of web resources therefore in the Top it is necessary to fight for the place.
advance is influenced with how users on the website behave as they long on him remain whether do transitions according to pages, fill and send forms and make purchases.
to
Will need expenses: on the SEO specialist, the analyst, web developer, the copywriter, on software and SEO tools. If to master optimization independently, it is necessary to make many investments and to spend a lot of time only for training, without speaking about control of the Internet resource.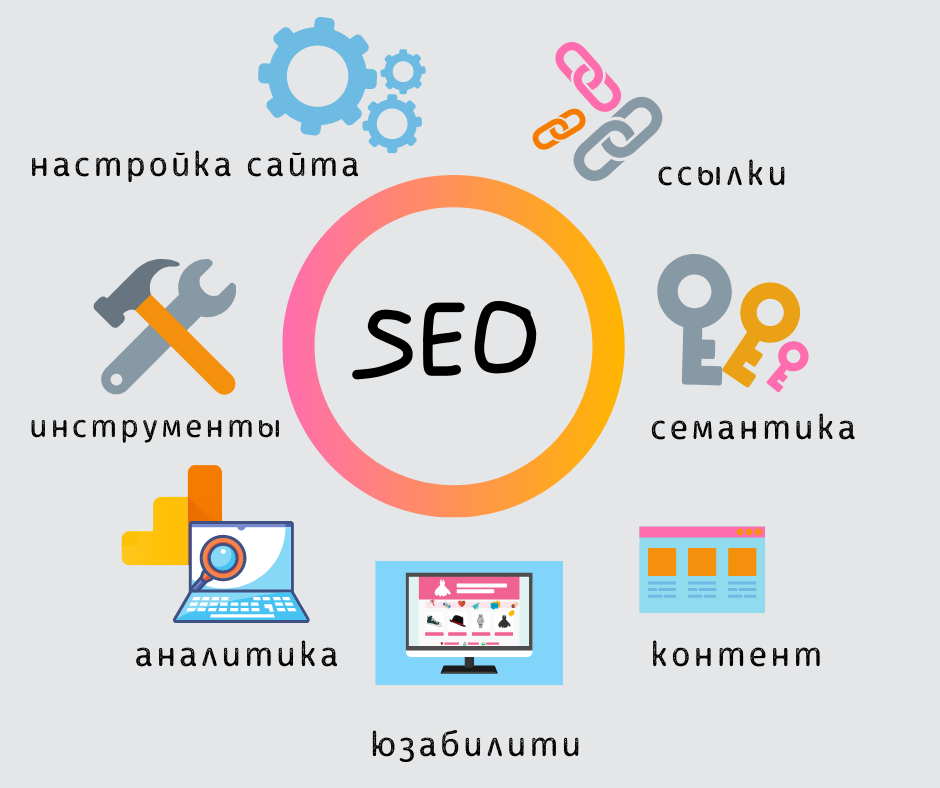 How to optimize a web resource, considering SEO minuses
We will pay attention to two factors from many which considerably influence ranging: behavior of users of the website and its compliance to technical requirements of search engines. In them there are minuses with which it is necessary to work carefully to minimize their influence or to turn into pluses. It will help to adapt web pages for search algorithms quicker.
Dependence on behavior of users on a web resource
It would seem, it is impossible to affect whether there will be a visitor active on the website. However, by means of SEO it is possible to make a lot of things that it didn't leave to competitors and I made target actions on a web resource. Each filling the lead form, click-through or registration of purchase is "point" in favor of authoritativeness of web pages for search engines. Statistically, 69% of users say that they most likely, will buy goods or will order service if landing or online store responds to their requests. On a web resource there has to be everything that the visitor looks for:
Products and services with descriptions "for people" or interesting and useful articles if it is the blog.
the Developed responses, but not simply "the goods match the description", answers to questions,
comments of readers.
Fast feedback, user support.
the Attractive design, convenient navigation stimulating calls to action. It is possible to apply A/B-testing to definition of their best options.
Clear and shortest forms for filling.
Favourable offers: actions, discounts, gifts, etc.
the Promise something new and interesting to the visitor that he sent the website to laying of the browser and I came there more often.
All this
means comprehensive laborious work with web pages. Results from SEO remain for a long time and steadily work for advance in the Top in the natural way – the website becomes popular because he is pleasant to people.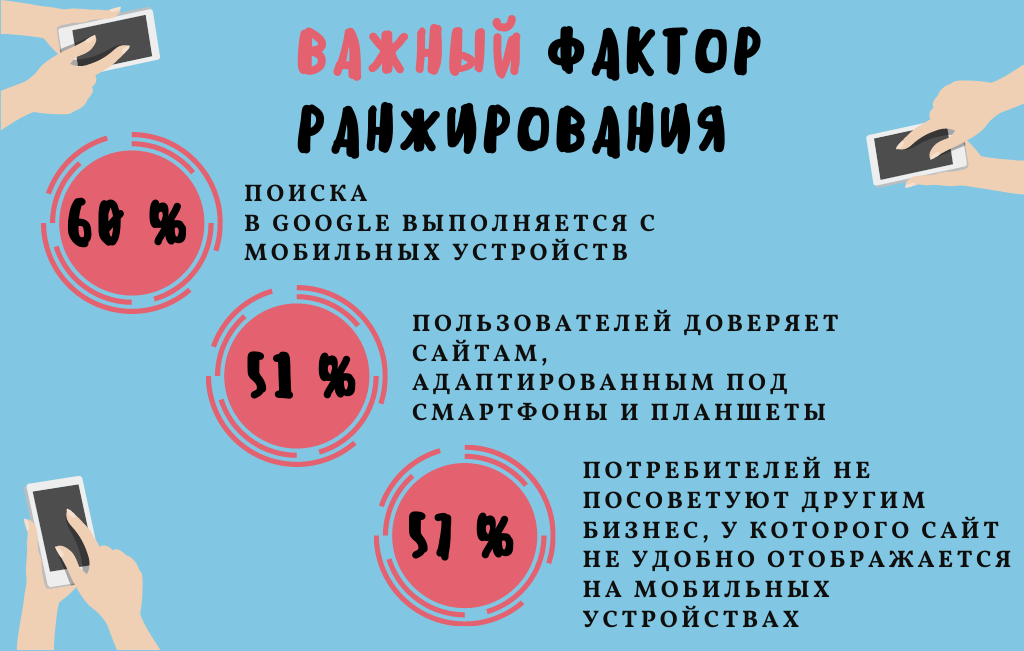 Technical compliance to requirements of search engines.
Is necessary the constant analysis of changeable search and commercial algorithms in time to adapt the website for them. For different problems of SEO there are over 30 services and programs.
by
Depending on results of audit carry out such "technical" works:
the Structure of a web resource will be organized by
so that search robots could "read" it, for them the site map, internal relinking between pages is created.
by
forms a semantic kernel according to alleged inquiries.
by
create references on third-party resources.
by
carries out work with a domain name.
by
make out URL, tags, a snippet, headings, etc. the elements influencing ranging.
by
create suitable unique texts, the optimized illustrations and video content. They will be required to be published and updated regularly that the website was perceived by searchers as acting.
the Resource adapts under mobile devices.
by
eliminate HTML errors, etc.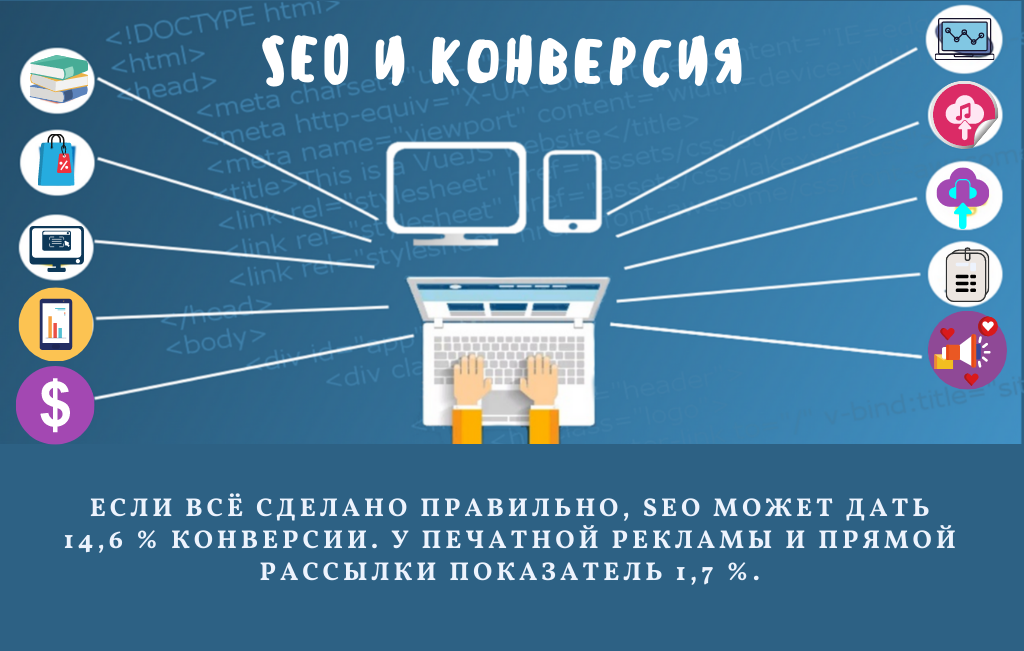 In order that the website was most adapted for search engines and I got to the Top, it is required to solve over 200 problems of optimization. Then it will turn out to take a maximum from opportunities of SEO and to minimize influence of shortcomings.