Although you rarely see social media pages in search results, do they need SEO optimization? Yes! For some queries, Google shows links to Pinterest, Facebook and Instagram in the top ten. If your profile does not appear in search results, there are at least 3 reasons to SEO optimize social media and 5 ways to do it.
The indirect influence of social networks on promotion on Google has been proven!
Whether or not a search engine ranks "social signals" as a ranking factor is an ongoing debate. Nevertheless, such channels indirectly affect the promotion in the issuance. A study by CognitiveSEO has shown that a "strong" social media presence — likes, shares, comments, and views — correlates with high rankings in SERPs. Those who rank in the TOP-3 Google are also popular in social networks.
Setting up and maintaining targeted advertising in social networks.
Social media content is indexed
This means that it must be taken into account in the content marketing campaign. A post that has become "viral" does not always get into the search results. However, its popularity can affect the promotion of a company website or blog.
Increasing authority
Much of the content is distributed through social networks. If the account is dedicated to fitness, backlinks to it from popular fitness blogs will add "points" to the ranking in Google.
Real users come from social networks, increasing organic traffic. And this most convincingly tells the search engine that the site is worthy of the TOP.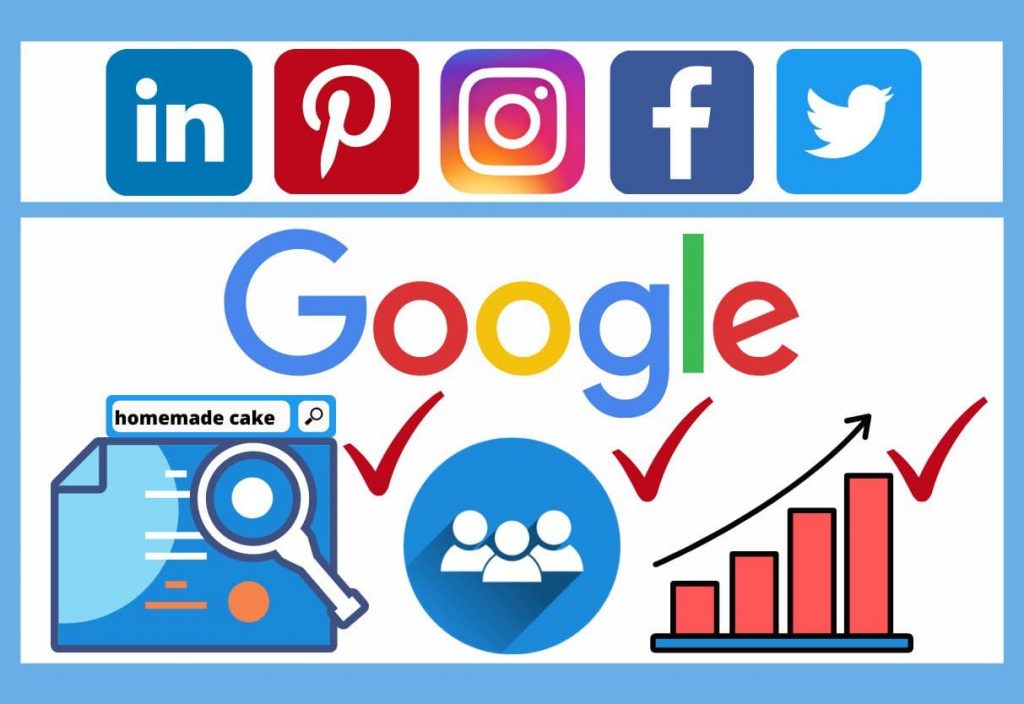 The basic "tricks" of SEO for sites are applicable to optimize Facebook, Instagram, Pinterest, etc. The quality of content increases, the status of a brand or company is emphasized, and reputation improves. Consider what any account owner can do to improve it.
5 tips on how to optimize social networks for search results
The main stages of account optimization are working with new and old content, images, profile header and comments. Any changes begin with an analysis of the needs of the audience and the tasks of the page. Checking all profile elements shows what needs to be improved. Consider what must be done for SEO-optimization of social networks.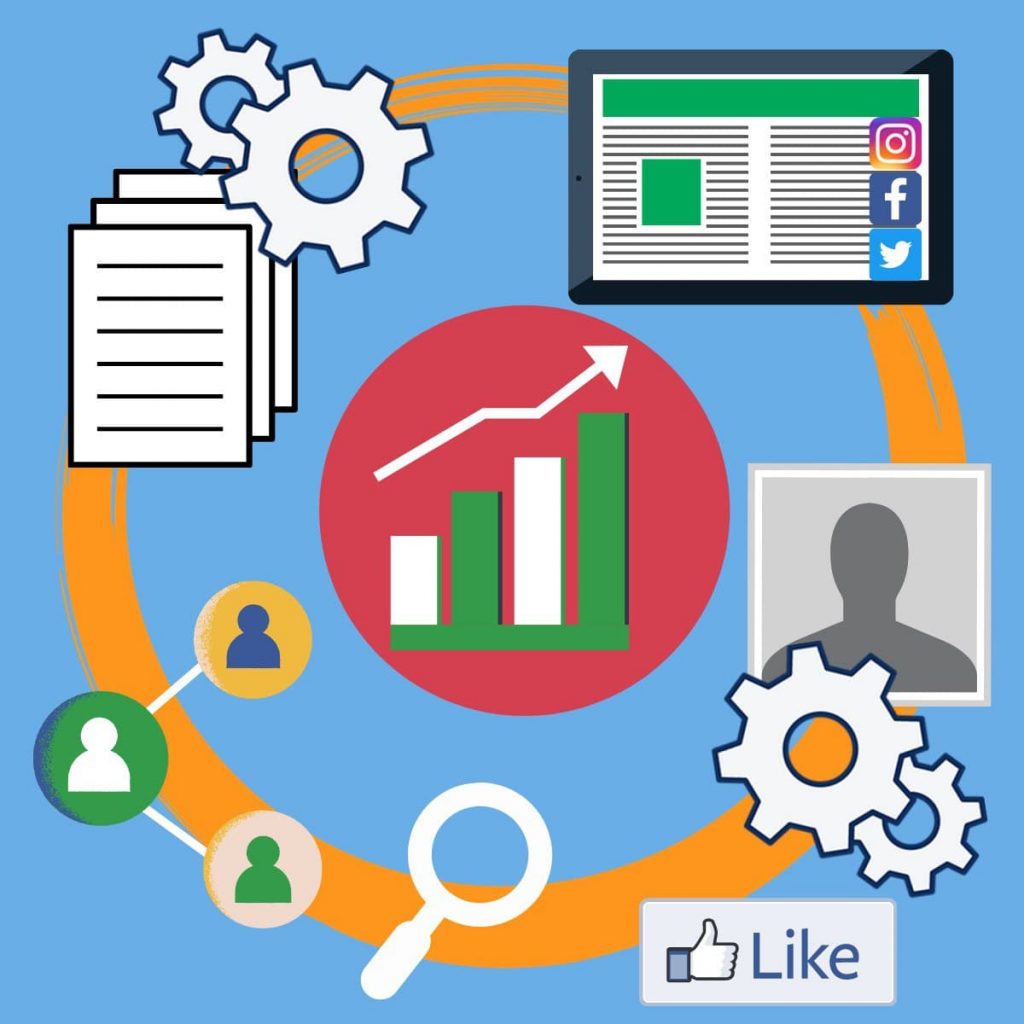 Create content for people
Search algorithms are getting better. Now they understand the intent of users and monitor whether the content matches them. It is not enough just to fill the uninformative text with key phrases. To understand what will interest visitors to the page, what questions and tasks they have is the first thing you need to create content "for people".
Of course, "keywords" is important to use as a guide for search algorithms. However, they work in conjunction with content that is interesting and useful to the audience.
When creating texts for posts and stories, they are comprehensively worked out:
Separate personal and work accounts. Most visitors are not interested in reading posts about their personal lives when they are on business. To strengthen the emotional connection with subscribers, you can include a link to your unofficial page in your business profile.
Check the accuracy of the information. Being branded as a fake distributor will damage the reputation of any brand.
Regularly carry out account hygiene. Haters and trolls create provocative situations under almost every post of a popular account. Moderation of messages with insults, obscene speech, spam and other unpleasant statements will help clear the account of what repels a friendly audience. Of course, not every unfriendly message is trolling. Tactful and thoughtful responses to adequate comments of visitors inspire respect and trust of readers.
Make a beauty out of a "gray mouse"
If publications in social networks can be edited, you can constantly improve existing content: add new information or fresh statistics to the texts, supplement the photo gallery.
Particular attention should be paid to publications with a low number of likes, comments and reposts. It's like a successful work of a make-up artist and stylist, making a beauty out of a "gray mouse". The updated text will attract crowds of fans to the previously unsightly publication. Through the "Stories" you can report changes. The page revives, the number of reposts grows, and search robots record activity.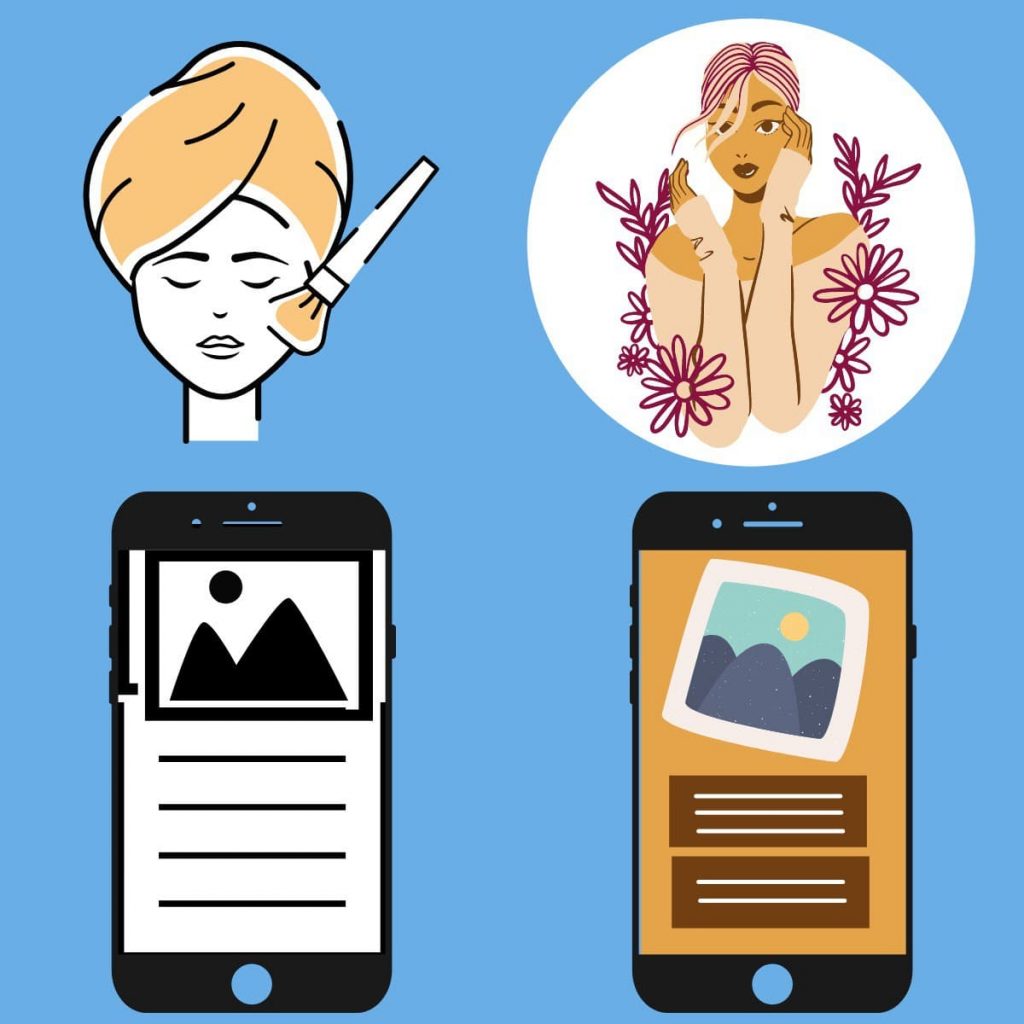 Optimize images
It's not enough to just upload a photo from your smartphone camera to your account. Processing a photo in the editor is not all. Images are optimized as follows:
Choose the format and size of the picture recommended by the developers of the social network platform.
Rename the file before uploading. Key phrases are used in the title, transliteration is done in Latin letters, words are separated by a dash.
Naturally enter the keywords in the alternative text to the images. It is read by programs for people with visual impairments and fixed by search engines.
If the social network provides titles for images, they use keywords.
Add hashtags with search phrases. This is useful for promotion within the social network and increases traffic.
Important! It is worth checking the meaning of hashtags so as not to be an accidental instigator or member of some dubious social movement. This misunderstanding can negatively affect the reputation in the eyes of the audience.
Simplify content reposting
In order for page visitors to actively share publications, in addition to interesting text and an attractive image, they use:
Catchy or provocative headlines with a sensational effect. Visitors will want to take the article to their page to wow their own audience.
Inspiring calls to action. Phrases are selected depending on the age, employment and interests of visitors. Think about what words will encourage sharing the publication.
Buttons "Share in social networks" on the company's website. They are placed in the "About Us" tab and on every web page. You can add such an option near the most "delicious" fragments so that the reader immediately clicks.
Set up profiles in social networks
For seo-optimization of an account, the following factors are taken into account:
The design style of social networks corresponds to the company's website. This makes the brand recognizable, raises the status.
The profile header indicates what the page is about and what useful information the visitor will find on it. Attach an active link to the site or additional account.
Company details are consistent with those given in all other sources.
Key phrases are used in the account name. This increases the likelihood that the link to the page will appear in Google's SERPs.
Achieve indicators that open up expanded opportunities for the account. For example, on Instagram, a profile must have at least 10,000 followers for the "Attach link to Story" option to appear. This tool helps to direct viewers to the company's website, which gives a natural increase in traffic.
Seo-optimization of accounts in social networks is not ineffective. The audience, activity on the page is guaranteed to grow. This affects not only the reputation within the social network, but also indirectly on the authority in Google. For some queries, it is quite possible to be in the top ten search results.